Whether you're headed to the beach, a family get-together, or just watching the kids' ball game, there's a new "must pack" item in the travel bag this summer. A high-tech revolution is sweeping through the photography market as more and more shutterbugs are turning to digital cameras as a convenient and versatile way of capturing prized memories for printing, e-mailing, or posting on a Web site.
And the fun doesn't have to stop at water's edge — innovative protective packaging from Sony enables you to use one of the company's most popular cameras underwater.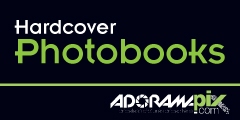 "The digital camera market is really taking off and becoming much more affordable. Customers are telling us that digital cameras have impressive options that film cameras can't match," said Dan Hodgson, senior vice president of Merchandising at Crutchfield Corporation, the leading Internet and catalog retailer of consumer electronics. Crutchfield offers digital cameras through its audio/video catalog and its Web site at www.crutchfield.com.

Shipments of digital cameras topped 15 million in 2000, a 130 percent increase from 1999, according to market analyst IDC. By 2005, the number of shipments is expected to reach 39 million.
"As they become easier to use, digital cameras are more appealing to even novice photographers," Hodgson said.
Digital cameras use a CCD (charge coupled device) to capture images, which are stored electronically on memory cards. Images can be transferred to computers and printers via the memory card or a cable that links the camera and PC.


That way, consumers can say goodbye to inconveniences like film loading, long trips to the photo finisher, and pricey developing costs. Unlike with film, picture-takers can view their work immediately and then delete or reshoot a picture as needed.
"You can take pictures of your beach vacation, e-mail them to relatives, and they can see them before you're packed to go home," Hodgson said.
When combined with extensive zoom capabilities and features like built-in microphones for shooting brief movie clips, digital cameras add a new depth to consumer photography. Optional storage media can hold larger numbers of images — a 16 MB card can accommodate approximately 10-100 pictures, depending on the resolution of the image.
Among the digital cameras available from Crutchfield:
* The Sony DSC-P1 ($699.95) is a super-slim, high-performance camera with a high-resolution 3.3 million pixel CCD, a built-in flash, and a 3X optical/6X digital zoom. It stores images on an 8 MB Memory Stick that's about the size of a stick of gum. Memory Sticks can be used with various Sony A/V and PC products.
* Hitting the waves? Add the Sony MPK-P1 Marine Pack to the DSC-P1. The clear plastic pack is splash-proof at poolside and waterproof to a depth of 30 meters. It'll give you a chance to snap pictures that are off-limits to most film cameras.
* The versatile Canon PowerShot Pro90 IS ($1,099.95) is a serious camera for serious photographers. It has a high-resolution 3.3 million pixel CCD, along with high-quality optics, zooming to 40X in digital mode, and a 16 MB Compact Flash memory storage card.
* The Panasonic PV-DC3000 ($599.95) has a high-resolution 3.3 million pixel CCD and a 16 MB MultiMedia memory card. It has a 2X optical zoom, along with built-in flash and microphone.
* The Sony DSC-P30 and DSC-P50 provide point-and-click use for photographers who want digital capability without frills. The DSC-P30 ($299.95) has a 1.3 million pixel CCD for sharp images, while the DSC-P50 ($399.95) steps up to a 2.1 million pixel CCD for even more detailed photography. Both feature a built-in flash, and come with a 4 MB Memory Stick.
Founded in 1974, Crutchfield Corporation is the nation's largest direct integrated marketer (catalog, call center, and Internet) of consumer electronics products. It offers a convenient, full-service shopping destination to buyers of car and home audio/video products. Providing a superior level of customer service, Crutchfield is noted for its high integrity, product expertise, and technical support. Mailed to approximately 8.5 million households, Crutchfield's catalogs include comprehensive explanations of product and technology intended to help consumers make informed buying decisions. Crutchfield was the first authorized vendor-authorized audio/video retailer on the Internet, launching its Web site (www.crutchfield.com) in the summer of 1995.
©1999-2007 All photos herein are property of Pat McNulty and may be placed or used on any website as long as you create a link back to http://www.premierphotographer.com
---
Our gorgeous cover model; Stephanie, may be reached through Frank for booking. Stephanie's cover photo was supplied by: Frank Rehm Photography.
---
Share us with your friends :)
---
You may also enjoy reading :
Simply for capturing the terrific memories that you experience, you will get fond of using Canon underwater cameras quickly. Underwater cameras ...
---
Posted by: Suzi-Q in: Tips & Tricks on: July 27, 2012
* Welcome to GlamModelz Magazine The Most Glamorous Site on the Internet * Suzi-Q is the Fashion Editor of GlamModelz Magazine. Suzi's background in writing comes from the Dept of Public Affairs for the County of Los Angeles, in which had responsibility for composing articles regarding conservation and recycling. Suzi's love for design, colors and fashion began at a very young age and she has been in love with fashion ever since! Add us: Facebook iStudio MySpace Twitter Our RSS Feed Suzi-Q
© Copyright 2012, All Rights Reserved. GlamModelz Magazine, is providing information and a public services on the World Wide Web for educational purposes only. Permission to use, copy and/or distribute documents, text and/or graphics from this World Wide Web server is strictly Prohibited under United States of America, Federal Law, without first obtaining written permission.
---
Images, Graphics and/or Articles on this webserver containing the logo, brand or trademarks of separate inanities, are the sole property to that company or organization and are used with their explicit permission and guidelines.
GlamModelz Magazine, Volume 7, Issue 1, October 2013