Photography Tips While Traveling
by: Robert Bezman
Whether you're embarking on a family vacation or your family reunion, it's going to be a special time. When we think of trips we've taken, we tend to remember them best with photographs. Here's some ideas to enhance your vacation as well as your memories of them. Location Preparation
Since you know where you're going (that's a minimum requirement), doesn't it make sense to check out the location before you get there? Create a list of attractions, accommodations, special points of interest, amusement areas, shopping, etc. A good source to help you do this is: the Places and Travel section of msn.com ( http://groups.msn.com/Browse?CatId=179) Figure out the photo opportunities for each appropriate venue. Anyone can take a "that's nice" picture of the kids at an amusement park. Wouldn't you rather capture a "WOW" photo that could be hung over the mantle? Depending on the location you're traveling to, you can see what books are written about them that highlight the best photo opportunities for the entire area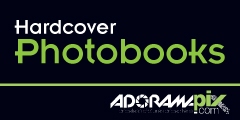 If you're cyber-savvy, start at www.google.com and search using different combinations of: your destination, best photography locations, for images of the location, scenic spots, etc. The options are endless.
If you're off to a non-big city area, scout out the national parks in the area. The great thing about national parks is that the scenery is usually so breathtaking, that a so-so shot looks outstanding, just because of the subject. Once in www.nps.gov, do a search on photos and you will be presented with terrific shots of all the parks
Photography Preparation


www.facebook.com/jettray4ever The Official Fan Page of Model and Actress - Jett Ray
OK, you're either traveling through or you're at a wonderful location full of photo opportunities. You began this leg of your trip at the crack of dawn and as you're pulling into the most scenic overlook for 400 miles, the sun is just starting to crack the horizon.
You instinctively pull the car over, grab your camera and your tripod, and look for the best spot to set up. Just one tiny little problem… YOU FORGOT YOUR TRIPOD! Rather than smack yourself on the forehead then, why not plan these things now, before you leave?
Your list should include AT LEAST the following consideration…

Do I need to repeat – BRING YOUR TRIPOD? It doesn't take up much room, and as explained at www.best-family-photography-tips.com/tripod-photography.html, tripods allow you to capture entirely new categories of photographs that won't be possible without one
Memory. Of course, bring all the memory you have, but also pack your portable storage device (explained at http://www.best-family-photography-tips.com/digital-photography-tutorial.html)
If your camera has a hot shoe, bring your external flash, and any additional equipment that can be used to help with bounce flash
Remember your external shutter release cable for those long exposures. How else are you going to get that "angel-hair" look of the waterfalls?
Don't forget the basics like: batteries, battery charger, camera bag, and additional lenses and filters (if applicable on your camera)
And just in case you need it, bring the manuals for your equipment.
Finally, don't get so wrapped up in taking perfect shots that you don't enjoy the trip. Remember to use the tripod so that you'll be in at least some of the photos.
Article courtesy of www.best-family-photography-tips.com, where you can see some sample pictures including more photography tips. Copyright 2005 Robert Bezman. All rights reserved.
About The Author
Robert Bezman is a professional photographer and owner of Custom Photographic Expressions. Robert has created www.best-family-photography-tips.com to help the digital photography users create better photographs. Robert has a blog at http://www.best-family-photography-tips.com/family-photography-news.html.
robert@best-family-photography-tips.com
---
Our gorgeous cover model; Catherine, may be reached through Jim . Catherine's cover photo was supplied by: Jim Jurcia Photography.
---
Share us with your friends :)
---
You may also enjoy reading :
Are your cabinets and computer filled with pictures and no one get a chance to see? Think outside of the album with these creative ways to display the ...
---
Posted by: Suzi-Q in: Tips & Tricks on: June 19, 2012
* Welcome to GlamModelz Magazine The Most Glamorous Site on the Internet * Suzi-Q is the Fashion Editor of GlamModelz Magazine. Suzi's background in writing comes from the Dept of Public Affairs for the County of Los Angeles, in which had responsibility for composing articles regarding conservation and recycling. Suzi's love for design, colors and fashion began at a very young age and she has been in love with fashion ever since! Add us: Facebook iStudio MySpace Twitter Our RSS Feed Suzi-Q
© Copyright 2012, All Rights Reserved. GlamModelz Magazine, is providing information and a public services on the World Wide Web for educational purposes only. Permission to use, copy and/or distribute documents, text and/or graphics from this World Wide Web server is strictly Prohibited under United States of America, Federal Law, without first obtaining written permission.
---
Images, Graphics and/or Articles on this webserver containing the logo, brand or trademarks of separate inanities, are the sole property to that company or organization and are used with their explicit permission and guidelines.