Glamor and Fitness: A Match Made in The Gym – An Article in Three Parts
Written by Rick Trottier, Rachel Seeker and Chrissy Scobi of RJT Images
Why and How I shoot Fitness Imagery – Rick Trottier – RJT Images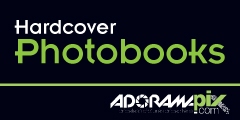 For a very long time, while my general interests in photographic imagery were diverse, they were not as varied as they could have been or since have become. I have always loved numerous forms of fashion and a wider selection of glamor, but those inclinations changed little as time marched on. Then, a series of events occurred that would change my outlook on what I shot forever.
As a younger man, I was serious about my workout and eating habits. Then a series of injuries knocked me out of the gym for a while and my habits changed. Many years passed and the end result of such changes in my behavior became obvious and I no longer showed the signs of someone who took their health seriously. Just over seven years ago, I had a bout of heart trouble. The type of difficulty isn't as important as the fact that said episode DID NOT change my behavior as it should have. I continued down a path of which the outcome was becoming clearer. Three years after that heart episode, I was diagnosed with diabetes and the wakeup call was administered. The threat of death by heart attack had not made an impact on me, but the strong possibility of incapacitating stroke registered and caused me to head back to the gym, adopt sensible eating habits and make immense changes to my life. Four years later, I am a photographer who can stand in front of a model and feel very confident talking about health tips. Between my life experience and all those years of teaching anatomy and physiology, I could live the example that I wanted the young ladies of my studio to be.
About the same time that diabetes was restructuring my way of thinking about health, my approach to client-based photography was being set on a new course. I steadily began to move away from "what I wanted to shoot" and began listening to my charges and their imagery needs. More and more people were telling me that my style would fit the needs of "fitness pictures" and that I should shoot more of it. It had never been a passion of mine to shoot "fitness" but as the commercial interests of my studio began increasing and my client base became more various, I realized it was time to make this genre a focus.
I soon realized that some of my greatest strengths and favorite approaches would serve me well in this specific genus of pictures. I have a deep love of shooting moody, atmospheric "low key" imagery when doing very specific types of fashion and glamor. I use a main light and two secondary lights, creating intense amounts of rim lighting and back lighting (see my upcoming article Rim Lighting in a future edition of Glam Modelz!). The end result is a look that can highlight details on the body and draw the eye to musculature and form of the figure. I adapted my glamor "low key" approach to fitness looks to create intensely dramatic shadowing and highly accented rim lighting that would hug each and every line, curve and plane of the subject's physique. This "low key" approach marries commercial and artistic thinking in a way that, coupled with "workout props and a gym-like environment", would give the sense of the image being a moment caught in time during exercise. It can sometimes be a bit redundant in tone and style, but it is an effective method of getting across a specific point on the sexy strength of strong muscles.
The greatest love of my photographic life is outdoor work, where I can blend the exquisiteness of a model, the grandeur of nature and use natural and studio light to make it all SHINE! I began to realize that my obsession with the Great Outdoors and my growing affection for fitness were a match made in Heaven. When the good weather returns to New England and for the entirety of its stay, most people like to get outside and get some exercise. But shooting outdoor fitness isn't as easy as all that. Finding the right setting is essential so that background and lighting can revel in a combination of delight. A water feature is a good idea because water suggests the calm element of repose. Large vistas like a coastal plain, a grassy area or the beach are also good places to shoot fitness, as the lack of complicated background structures focuses attention on the model's figure and the appropriate choice of her as an example to others for healthy achievement. Last, I had to find a way to differentiate the outdoor looks from the "sweaty sexiness" of the low key approach I earlier pontificated upon. Low Key shots tend to focus on "strenuous exercise" like weight lifting, body sculpting or cardiovascular workouts. Outdoor fitness seems to lend itself to looks that suggest jogging, yoga, stretching and other forms of contemplative exercise. While having an equally strong commercial appeal, the LACK of dramatic intensity means this imagery is a perfect counterpoint to low key looks. There is a wholesome appeal to outdoor fitness that makes it an ideal contrast to the low key style and a brilliant foil in creating a fitness portfolio.
I have long had a love of lighting experimentation. I have tried many different manners of creating high key looks that have a strongly developed commercial charm and have applied that approach to fitness. High key looks CAN wash out the details in the model's physique that low key looks are so good at intensifying. What High Key is great for is putting specific focus on the color and cut of athletic clothing as well as creating that "bright and pretty" catalog look. Another approach is that of blending the "lighting for detail" tactic of low key lighting with colored mood lights, which can also create a uniquely interesting outcome. The dramatic feel of low key becomes mixed with the specific temperament of the color added to the shot and a whole new fitness look can be authored. In the end, experimentation with alternate lighting approaches has merit, but what is most important is listening to the needs of the client and using your arsenal of "fitness looks". An experiment may look good in camera, but if it is presented to a client who was expecting another style, your experiment may have gone for naught. Communication is the key. My experimentation's have turned out wonderfully, but that is because I talk to my clients incessantly.
Finally, there is the issue of editing. We all want the model to look her very best in each and every shot, but it is also essential to maintain realism in this kind of imagery and I have learned such a thing from my many discussions with the editors of Men's Fitness and Muscle & Fitness magazines. In providing pictures for their image galleries, the main stricture I am required to adhere to is "not to heavily retouch".  Since light-fingered editing is needed, that means the choice of model must be a young lady whose physique is one who needs little or no manipulation and that of course suggests a model who takes her fitness very seriously. While I work with a large number of beautiful women who obviously care for their figures, Rachel Seeker and Chrissy Scobi have shown a dedication to excellence in health and fitness that are unchallenged when it comes to glamor models. There are fitness competitors who might be more sculpted, but Rachel and Chrissy are models with diverse talents who can pull off many types of looks. Their attention to fitness detail made them perfect choices for passing along their secrets of success.
The Health Regimen of Rachel Seeker – Model for RJT Images.

My workout regimen might seem complicated but it is pretty straightforward. To maintain body weight and heart health, I do varied cardio exercises 3 times a week at minimum. At the gym I tend to prefer stairmaster or elliptical trainers for 20-30 minutes at each workout period. When I can get outside, I love to take 2-3 miles runs at a relatively fast rate. I enjoy running because it breaks up the repetitious nature of cardio on the gym. I can get bored easily so getting out on the road brings back the joy of exercise.
My strength training routine is generally two times a week, but I try to get in three workouts a week if possible. I like to mix up free weights and machines. For my legs I focus on high numbers of repetitions at a low weight to create definition. My upper body is the opposite. I want definition, but I also try to build mass through lower reps at much higher weights. At all times I concentrate on proper lifting form which really helps sculpt muscle precisely.
I am VERY focused on the strength and appearance of my abdominal muscles and like my lifting regimen, I mix up machines and resistance exercises. While at the gym I use abs machines but at home I engage in crunches and highly specialized resistance exercises that are similar to isometrics.
Essential for all of this is a careful warm up and stretching plan. I get on the treadmill before doing serious weight lifting and do a brisk 2 minute walk to get the muscles limber. Then I lightly stretch. It is after my lifting I do an intensive stretch.  I am carefully to avoid situations that could lead to injury.

While exercise is the easy part for me since I love to be active, my hyper-metabolic nature makes regulating my eating habits much harder.  I strive for the following guiding principles.  I stick to eating small, regular "meals" during the day and avoid larger, more involved "food fests". Small, healthy snacks help boost the metabolism and eating fairly consistently on a planned schedule keeps the body from going into starvation mode and intensifying the appetite. I keep protein bars in my purse rather than look for a snack when I am hungry. That can lead to bad choices.
When it comes to the types of foods I feel benefit my body sculpting, I try to get protein into my diet at every meal. I focus on lean meats as often as possible since they are a more natural choice than processed forms of protein. I also take in as much fiber in my diet as possible. Beyond the healthy impact fiber has on the digestive system, it makes me less hungry, which helps me to manage calorie intake.  Greens of all types are always a blessing for their fiber and high vitamin content.
For me and my high metabolism, avoiding simple carbs can be very challenging. Keeping as free from refined sugar as is possible is always the right choice. I won't lie though. I love ice cream and all of its sweet relatives, but I do all in my power to limit these foods as they do me no real good.
Relaxation is such an important part of overall health. Finding pursuits that you love and making them a regular part of your life is a must. For me, I love playing the drums and riding my motorcycle. Both get me into a frame of mind that helps me leave behind the stresses of daily life and clear my soul and mind of the strains that drag down energy and positivism. I look on modeling as something that isn't just a job. It is a part of my motivational life. If I am shooting somewhat regularly to very regularly, I find myself far more motivated to be good about a healthy lifestyle.
Sleep is an obvious necessity. If possible, I try to get 8 hours a day. Sleep rebuilds the brain and the body. I apply a thoughtful amount SPF to my face and body to avoid problems with cancer, but also to ward of issues with aging and to give myself a healthy glow. I try to void heavy amounts and kinds of alcohol for a pair of reasons. Complex mixers have a lot of calories and sugar and as I discussed earlier, they lead me to bad habits. Sugar is addictive. Get some and you'll want more. Beyond all this, hangovers from too much partying hurt the brain and drags down the mood. Alcohol is a depressant and I don't need more of that mood in my life. Whatever I can do to balance the forces in my life and make my days lighter and more upbeat will lead to better health and make me a better model.
When I started modeling, I knew that looking good was important, but I didn't realize how systematic it was to build the skills and qualities that are needed to be a successful model. Now, I am thoughtful about how my mental and physical health will impact my posing, my expressions, my attitude towards other professional and how I see myself. I strive to be a confident and self-assured model and that is only possible when you take care of yourself inside and out. Experiences have made me who I am and I have learned valuable lessons I apply to modeling each and every day. It has made the journey so much more rewarding.
The Health Regimen of Chrissy Scobi – Model for RJT Images

My exercise regimen is pretty unique; I like to include a lot of different routines. I don't tend to get bored easily exercising because I switch it up! My favorite part of the regimen is running. I go running on average maybe 4 times a week, between 3 and 5 miles at a time. I try to change the route that I run fairly often so I have different scenery to look at, and it's become really fun scouting new routes and setting goals for myself. Running is insanely good for you; it kicks your heart rate up, covering your cardio, and it strengthens every part of your body. In addition to that, I notice when I run that my metabolism is faster and I eat less than when I don't run and I'm still satisfied! Running dominates my routine because it is so effective and because I have a passion for it, but I also add in full body exercises a couple times a week. My favorite way to fit this in is with the Jillian Michael's DVDs. I love them because they are SO challenging and she really doesn't leave any body part un-worked! In addition to all of this, I also have a gym membership and I sometimes like to just throw on my iPod and go on the elliptical for half an hour. It's easier than running for when I need a break but it's still good at toning your lower body. After that I'll do 15 minutes of a variety of abs exercises in a circuit-style routine, so that I exercise my upper body too. In a nutshell, I like to have options; I never get bored!!
Food and eating is definitely one of my biggest challenges when it comes to my fitness regimen… I LOVE to eat. My mother is a fabulous Italian cook, so I've grown up loving all kinds of food! One of the most important things this has taught me is to not deny myself of eating my favorite things. But it has to be done in moderation. Throughout the day my goal is to eat healthy; this means staying away from foods that are processed, packaged, fried, fast food, etc. So a typical day will go like this:
-I skip breakfast. I know it sounds crazy because most health nuts say it is the most important meal of the day, but I'm just not hungry before lunch time! Another goal of mine is to not eat unless I am truly hungry. Bored eating is dangerous because it's when you snack on whatever is available, which just tacks on hundreds of extra calories; totally unnecessary. In addition to that, I feel as if skipping breakfast actually helps my metabolism. I'll have only a large coffee in the morning and my body has a chance to tap into extra energy stores.
-My favorite lunch is a sandwich! This means my first meal of the day includes healthy grains from the whole wheat bread, lean protein from turkey or ham, high nutrition from lots of veggies, a little dairy from a single slice of cheese, and I'll either skip condiments (yucky!) altogether, or have a little horseradish sauce to add a nice bite to it!
-I think healthy for snacks. Sliced veggies or snap peas with hummus, pre-made tabouli, a light yogurt (I'm obsessed with the Chobani greek yogurts), vegetarian baked beans, leftover sautéed veggies; snack time is a good time to get in nutritional veggies or fruits to fill you up and curb cravings for fries or chips.
-Dinner is my most important meal of the day. I always have some kind of protein as the main course, a small serving of potatoes, and a green veggie or a side salad. If I'm on the go I'll opt for a full size salad as the whole meal.
-But here is my favorite part: cheat days! These are totally necessary to me in order to not mess up eating right on the other days of the week. I usually have 2 cheat days instead of the usual 1. A couple nights a week I'll go out with friends for drinks, and even then I'll try to keep the well drinks low-cal: vodka soda with a splash of orange juice is my drink of choice. But since they are CHEAT days I also love to have a few beers sometimes. These are also the times I allow myself to eat whatever I want. Pizza delivery at 2am? Whatever. Go out for Chinese food before the bars? I think so. A heavy pasta meal, nachos, cheesy omelet with home fries and toast for breakfast… it is a cheat day, right?
But I have to stay strong, after the cheat days it's back to business.
Stress can be one of the biggest downers on a diet. For me, however, I regard stress as its own problem: yes, it is terrible for your metabolism and eating habits, but your mental health should be the utmost concern here. Learning to live above the stress in your day to day life and finding something that helps you lower that stress is what is important. I find that exercising is always the best way to fight stress for me. It releases good endorphins, which are what makes the day-to-day fun, not stressful J
All of these choices have become a lifestyle for me. Once I realized that doing good things for my body, like eating healthy foods and exercising, changed the way my mind functioned it became obvious to me that this is why are bodies are made the way they are. Our bodies NEED these things not just for the physical use but to feed our minds too! However, when you set goals for yourself physically and reach them, seeing the results is one of the most amazing rewards you can achieve for yourself. For me, knowing that I am who I am because of the goals I've set and the choices I've made towards my eating, exercising, and mental health is the best gift I can give myself. I am the architect of what I want for myself!
Conclusion – Our bodies are our temples, only eclipsed in importance by The Altar of our minds/souls. Taking care of that physical temple is something the best professional models know has to be a daily focus or the game is lost and success cannot be attained. Creating fitness imagery in concert with these hard-working beauties that are such wonderful examples of healthy living is the very best of what we can accomplish in this industry. Too often, the Glamor Industry is rebuked for creating unhealthy and unachievable images of women that leave scars on the hearts of young girls and even adult women. In the case of Rachel and Chrissy, as well as all I try to do with the fitness imagery I bring into being, I want our efforts to be examples what CAN be achieved by folk in the everyday walks of life. What I am most impressed by when it comes to my two treasured colleagues, is that they are nice young ladies, hard-working and dedicated; serious about their profession and so very like people you meet on the street. We just know the secrets of how to make them look INCREDIBLE in the images we create, but the secrets don't change who they are and how they look. On the contrary, in the end, those images are icons of what can be done with a plan and some improved habits. I am reminded of that fact every single day that I live past a point in time I never thought I'd see myself reach.
Rick Trottier – www.rjt-images.net
Rachel Seeker – www.modelmayhem.com/1255699
Chrissy Scobi – www.modelmayhem.com/835501
Share us with your friends :)
---
You may also enjoy reading :
GlamModelz Magazine interviews Glam Model Maria Villa, of Ennis, Texas.  Maria Villa,  has a unique style that is all her own.  With creative posing, b ...
---
Posted by: RJT Images in: Fit and Fabulous, InFocus on: July 13, 2012
I'm a Central New England photographer based out of Worcester, MA, just one hour west of Boston. I specialize in fashion and glamor commercial imagery as well portraiture of all types. My style is a blend of commercially viable work melded with artistic innovation, whether on location or in studio. I prize collaboration quite highly and am proud of the fact that most of my work displays the ideas and designs of my models as much as it does my skills, efforts and planning. RJT Images
© Copyright 2012, All Rights Reserved. GlamModelz Magazine, is providing information and a public services on the World Wide Web for educational purposes only. Permission to use, copy and/or distribute documents, text and/or graphics from this World Wide Web server is strictly Prohibited under United States of America, Federal Law, without first obtaining written permission.
---
Images, Graphics and/or Articles on this webserver containing the logo, brand or trademarks of separate inanities, are the sole property to that company or organization and are used with their explicit permission and guidelines.