Alternative Methods of Creating the Glamor Look"
Written by Rick Trottier – RJT Images
In the Beginning there was Studio Lighting, and it was Good.  We moved the lights in arrays that tended to create cleanly lit but somewhat flat illumination, and it was enough.  But as time passed, the desire to create imagery that had a deeper, more complicated and more evocative look grew and new lighting schemes were authored. Such efforts required faith and experimentation, but reward was found and All was Better. And time passed again, leaving its mark on the mind and soul, pushing the heart to find newer and better ways to light subjects creatively. It was determined that greater sacrifices and innovation were needed so that Beauty could be Best Served. Trials and Tribulations using Diffusion techniques and methods of Bouncing Light off any and all surfaces were entertained and the end product was Wonderful. Since those Days of Trial, there is no longer any Fear of Invention and "Playing with Light" has brought Great Joy in The Studio.
In all seriousness, despite my delight in reveling in classical language and playing with archaic prose, there comes a time in every photographer's artistic journey that the old ways just aren't soothe anymore and new ways must be embraced.  But how to experiment? There are only so many angles at which lighting can be set, only so many power levels to work with and only so many different settings on a camera. While these variables do create an immense range of permutations, they all devolve to the same place. The basic platform for lighting doesn't really change and all you are doing is really tinkering with engineering and not truly innovating. For those who need to make a hard left turn in their lighting schemes and burst out of the box, lest it become a bond by which you are constrained, allow me to suggest two alternatives; diffusing light and bouncing it off surfaces.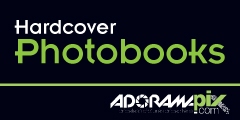 Diffusing Light – The entire concept here is one of forcing light through some type of material so that in the process, that light is softened and redirected. As a result, mood is altered and/or created and the shadows that one seeks to create to add depth and intricacy are often changed as well.  The basic premise of diffusion is to place a subject in front of some type of structure that holds a material through which light can be forced. Most of the time, we assume that the diffusing substance must be nearly translucent and at times that can be of benefit. I often use clear plastic, white or gray silks and semi-clear glass. But I have also used a wide variety of fabrics; thick and thin, dark and light, soft and scratchy and of every conceivable color. I have used corrugated plastic of varied thickness as well as plexi-glass. Some of the plexi-glass I have used has been heavily frosted, which has produced some of the most interesting results imaginable. I usually arrange my subject in front of or to one side of the diffusion apparatus. I have at least two other lights, one as a main light and the other as a rim light. The light behind the diffuser is often a beauty dish, but I have also used two dishes, conical reflectors with no grid, sometimes utilizing a grid, sometimes with a gel light over the maw. The intensity of the light being forced through the diffuser is often dictated by the opacity of the material, distance and the kind of effect you want to create. Balancing light intensity throughout your set up and making it work with your camera settings requires some trial and error, but the results can be quite dramatic and rewarding. The range of looks can vary from silhouettes, to high key looks, to extremely low key and moody colored forms. Diffusing light is one of those techniques that can bring a plethora of fascinating outcomes.

Bouncing Light – One of the most beautiful qualities of Light is that like all wave forms, it can be reflected and the energy returns to you in the same general frequency. As such, light can be reflected off appropriate surfaces and as such, it will illuminate a subject from a highly unusual angle, bringing about unforeseen and often wonderfully novel results. Keep in mind the elementary science lessons you learned about reflection and absorption. Light is absorbed by dark colors and by porous materials. To bounce light effectively, one must use a fairly light substance that has a hardened, preferably glossy coating, to maximize reflectivity.  On walls, I prefer white brick painted to a high gloss or white sheet rock primed or painted white or some close approximation. For flooring, nothing works better than white melamine. It is low cost, highly reflective and easy to clean, making it one of the most useful materials I've ever found. When propped up carefully, it can also serve admirably as a wall structure. When arranging lights for a "bounce shot", it is crucial to keep in mind that the closer your subject is to the reflecting structure, the more likely she will be over lit. I try to pull the subject away from the place where reflection occurs, but also use a fair amount of power to create dynamic contrasts between the forward light and the "back light" from the "bounce". Once again, my favorite weapon is that of a beauty dish, generally pumped up to full power. It is rare that I ever need more than one light to create "bounce". It is also rare that I need more than one other light. Unlike diffusion which softens the light as it passes through levels of translucence or opacity, reflected light loses little of its intensity, allowing the reflection lover to conserve on the number of lights needed. The angle of your reflection depends on your gear. I LOVE using a boom with a beauty dish attached to vary my angles of incidence. At other times I'll bounce light off the floor from a head with a conical reflector attached to a mini tripod. Whatever array can bring me the most interesting results is the bizarre system I will embrace. Most commonly, reflecting light will give me variations on high key or highly stylized looks. I find bouncing light a tad more limiting than diffusing light, but I also find its commercial appeal to be higher as well. Business clients tend to like the crisp, clean looks of high key lighting. To each their own I suppose.

When all is said and done, exploring the limits of what lighting can achieve is what true artistry is all about. Going back to the old and nearly empty well, time and again, brings stagnation and the death of photographic joy. Even if all you do is try different angles on your lighting arrays, you are pushing yourself to a degree.  A better leap forward is that of the photographer who casts all caution to the wind and goes for the gusto of something completely imaginative and inspirational. The soul is not fed on a consistent product alone. It must reach for fresh and original chances. The next time an opportunity to break out of that box comes; clutch at it like a spar thrown to a drowning man and see what comes of it. I suspect the smile on your face and the delightful thump in your chest will prove me right.
Written by Rick Trottier – RJT Images
Share us with your friends :)
---
You may also enjoy reading :
By: Wayne Hemrick If your MP3 player only plays music, it's time to upgrade. You can easily get more enjoyment and function out of your portable music ...
---
Posted by: RJT Images in: InFocus on: June 7, 2012
I'm a Central New England photographer based out of Worcester, MA, just one hour west of Boston. I specialize in fashion and glamor commercial imagery as well portraiture of all types. My style is a blend of commercially viable work melded with artistic innovation, whether on location or in studio. I prize collaboration quite highly and am proud of the fact that most of my work displays the ideas and designs of my models as much as it does my skills, efforts and planning. RJT Images
© Copyright 2012, All Rights Reserved. GlamModelz Magazine, is providing information and a public services on the World Wide Web for educational purposes only. Permission to use, copy and/or distribute documents, text and/or graphics from this World Wide Web server is strictly Prohibited under United States of America, Federal Law, without first obtaining written permission.
---
Images, Graphics and/or Articles on this webserver containing the logo, brand or trademarks of separate inanities, are the sole property to that company or organization and are used with their explicit permission and guidelines.