I think we all see the pit falls of other photographers and models losing there focus, but sometime you have to ask yourself "where is my focus?" I'm not talking about the focus of your lens, but the focus of your life.  I have seen so many good photographers get caught up in the fact that they want to dominate every market and every aspect of the photography industry. I myself have shot weddings and I have done senior pictures… do most people know this? No, and why don't they know this? I remember to keep my focus on my goal. Am I going to tell the world what my goal is? No, because that is one thing most of us know in this industry is there are 10 people trying to step on you, for every one person there is trying to help you along the way.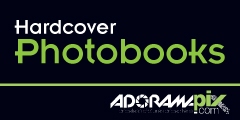 Just the other day, I had this same talk with my assistant. I asked her what is your goal? I explained my goals to her, and the importance of staying focused on where you want to end up.  For a new photographer to this industry basically I think you can break it down into a couple stages. The first stage is the short term goals.
In short term goals, this should be stuff like get proficient in Photoshop, maybe learn how to have good control over every function of your camera or even something simple like learn how to use layers in Photoshop. I always have a short term goal because, let's face it, I don't think any of us know everything there is to know about photography, or the tools of our trade. Models I'm not leaving you out either, you should also focus on your short term goals. They can be things as simple as get a feature with a publication like Glam Modelz Magazine, or even something like nailing that pose and look you want to try at your next shoot. Once you get a few short term goals together, focus on the next stage, what is my long term goal?
Your long term goal doesn't have to be something ridiculous. It can be something as simple as becoming the best glamour photographer in your home town, or maybe something harder to reach, like getting that contract shooting for Nike. For models it might be getting signed with that certain agency, or maybe even getting that cover on some major magazine.  It's ok to have many long term goals, just make sure they all keep you focused and on the same path. You don't want to have goals that go in opposite directions, because you will never achieve either of these goals.  For example, let say one of your goals is to become the best glamour photographer in your hometown; you don't want another goal of becoming the best children's photographer too.  Let's face facts people, if you are a glamour photographer, you will run into many parents out there who don't understand the art behind what you are doing.  So trying to become the best children's photographer at the same time is a little unrealistic.
I know, I know, this is when many of you say, "but I'm the best children's photographer and the best glamour photographer in my town." And this is when I say, "BS, I don't think so Tim", unless you live in that small town USA.  Why you may ask? Even here in my town (about 150,000 pop), I'm good at doing what I do, but there are people who do mostly seniors, children and weddings, that are 1.563412 times better than me at shooting those styles.  This is mainly due to the fact that this is what they shoot 90% of the time. Now are those people better than me? No. Am I better than them? No, but we have both become successful at what we do in photography, and if you ask these people I bet you will find out, it's because they never lost their focus. In wrapping this all up, remember to set your short and long term goals, make sure they keep you on track and focused!
---
Our gorgeous cover model; Jeniffer McCall, may be reached through her featured interview on GlamModelz Magazine. Jeniffer's cover photo was supplied by: Sam Rambo, of SLR Photography.
---
Share us with your friends :)
---
You may also enjoy reading :
By Wayne Rasku We have all seen stunning portrait photos that have a blurred background while the subject of the photo is perfectly focused. W ...
---
Posted by: Sam Rambo in: GlamCareers & Your Future, InFocus on: July 8, 2012
My name is Samuel Lloyd Rambo (SLR) SLR Photography. At the end of the day, I know people will think I was a fair, honest, guy, that respects his models! My style is Sexy, Edgy, and fun, if this does not fit you or your idea of what you want, then I'm not your guy! Sam Rambo
© Copyright 2012, All Rights Reserved. GlamModelz Magazine, is providing information and a public services on the World Wide Web for educational purposes only. Permission to use, copy and/or distribute documents, text and/or graphics from this World Wide Web server is strictly Prohibited under United States of America, Federal Law, without first obtaining written permission.
---
Images, Graphics and/or Articles on this webserver containing the logo, brand or trademarks of separate inanities, are the sole property to that company or organization and are used with their explicit permission and guidelines.