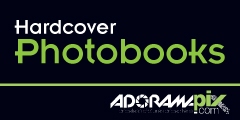 "Beauty lies in the eyes of the beholder." From this proverb it is clear that to make things beautiful thoughts are required and to make pictures beautiful, creativity is required. To assist and to work according to our creativity we have a lot of software. One of the best among them is Adobe Photoshop Family, which is comprised of Adobe Photoshop, Adobe Photoshop Lightroom and Adobe Photoshop Elements. Adobe Photoshop Lightroom is an image management application database i.e. it helps us in all the needs like viewing, editing, managing and sharing pictures. Initially launched only for MAC-OS the first Lightroom beta version was one of the first adobe product released to general public for feedback. Furthermore updates were released in which it was both for MAC and Windows OS and the latest beta version was Lightroom BETA 4.1 released on October 19th 2006.
Ladies, Start Your Self-Color Analysis Now!!

Then the version 1.0 of Adobe Photoshop Lightroom was released on January 29th 2007. But this had to be replaced soon as Adobe Lightroom Plug-ins or updates were not available for this, so not much later in July 2008 Version 2.0 for Adobe Photoshop Lightroom was launched and this time it had a lot of new features like :- localized correction, improved organization tools, multiple monitor support, flexible printing option, 64-bit support and version 2.0 had no problems regarding Photoshop Lightroom Plug-ins. Just another year again and version 3.0 of Adobe Photoshop Lightroom was released on October 2009 and this had exciting new features like :- New chroma noise reduction, Improved sharpening tool, New import pseudo module, Watermarking, Grain etc. This version of Adobe Photoshop Lightroom also had options for publishing the picture and printing it too which made it even more demanding.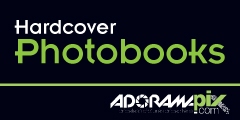 Finally on March 2010 another beta version of Adobe Photoshop Lightroom was released which added features like: New luminance noise reduction, Tethered shooting for selected Nikon and Canon cameras (This helped a lot for compatibility issues and was greatly appreciated), Basic video file support and Point curve. Both the releases of Adobe Photoshop Lightroom version 3.0 were highly appreciated and had awesome market response. The final version was released on June 8, 2010 although it did not have any new functionality added to it, It had added the lens corrections and perspective transformations and had a few more improvements and performance optimizations.
The best thing about Adobe Photoshop lightroom is that it basically focuses on the following features:
• Image collection, review and organization
• Non-destructive RAW and jpeg editing
• Tools and export features regarding slideshows
• Automatic gallery creation and web connectivity
For the above mentioned features Adobe Photoshop Lightroom was appreciated a lot and as per a journal released by Adobe in 2009, a survey result stated that nearly 40 to 50 percent of photographers of all environments prefer Adobe Photoshop Lightroom for editing.
Adobe Photoshop Lightroom is now so famous that it has more than 100 Lightroom Keyboard shortcuts. So cheers to Adobe Photoshop Lightroom.
Article Directory
: http://www.articlecube.com
About the Author:- The article is written by RPGKey.com. Looking out for Adobe Photoshop Light room Keyboard Shortcuts? Then your RPG key needs in a wedding environment and need to organize thousands of digital images in various forms with shell scripts and adequate programs. Then you should have wedding photography workflow solution. For more information logon to http://www.rpgkeys.com/
Our gorgeous model Marcella Bragio, can be contacted through ModelMayhem. Marcella's cover photography was supplied by Ron of Ethereal Pixels Photography.
Share us with your friends :)
---
You may also enjoy reading :
If you have taken two or three hundred photos and find it a bear to pare them down to the ones you want to share or print, lightroom may be worth a loo ...
---
Posted by: Dave in: Postwork on: November 12, 2011
I'm a Northern California Professional Photographer, based just outside San Francisco California. I specialize in commercial product advertizing and architectural. I have been working with Bay Area modeling agencies for more then 10 years, shooting portfolio development for models and high-end makeup artists. I am highly creative and always unique. I shoot cutting edge projects in the studio and on location. Dave
© Copyright 2012, All Rights Reserved. GlamModelz Magazine, is providing information and a public services on the World Wide Web for educational purposes only. Permission to use, copy and/or distribute documents, text and/or graphics from this World Wide Web server is strictly Prohibited under United States of America, Federal Law, without first obtaining written permission.
---
Images, Graphics and/or Articles on this webserver containing the logo, brand or trademarks of separate inanities, are the sole property to that company or organization and are used with their explicit permission and guidelines.