The Canon EOS 40D is Canon's new DSLR model that the ever-popular Canon EOS 30D replaces. At first, the EOS 40D seems a bit subdued upgrade to a popular model, there are some interesting new features that make this a much better camera.
The new Canon EOS 40D features a 10-megapixel APS-C size CMOS sensor and a new DIGIC III image processor. Same dust-reduction technology found on the Canon Rebel EOS 400D / XTi, has now found its way to the 40D. Other notable improvements bring ever closer to the 40D Canon's flagship EOS-1D series. The menu system now uses the same paging system as 1D and 1Ds more expensive siblings. The 40D now supports both RAW Image Capture sRAW formats, along with a change in the previous 12-bit to an impressive 14-bit RAW format. This is all made possible by using a single DIGIC III processor, the same processor now being used on the EOS-1D. Improvements in auto-focus system are cross-type AF points for F5.6 or faster EF and EF-S series lenses. A larger and brighter viewfinder is included in the update, along with the ability to choose among different focusing screens. In the footsteps of the EOS 1D, the 40D has a larger 3-inch LCD that ultimately Live View. The frame rate is also improved to 6.5 fps even if it was not always available in performance tests.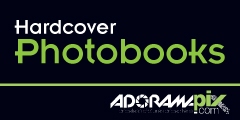 One of the first things we noticed was ergonomics of this particular camera. It just feels "good" in hand. For a preliminary XTi / XSI user to upgrade the Rebel models, you might get an imediate improvement in the narrow sense of the rebels. The build quality is superior, and Canon has finally seen fit weather seal around the battery door to take. Another thing you notice is the sound of the shutter. XXD much quieter than previous models. One of the most welcome features is the integration of the current ISO setting in viewfinder and top LCD. It seems that Canon finally listened to those who want this feature.
Ladies, Start Your Self-Color Analysis Now!!
The EOS 40D performs remarkably well in performance testing. The 10-megapixel CMOS sensor combined with the new DIGIC III image processor makes an ideal system. In tests by the side of the Canon EOS 30D and a competitive model such as the Nikon D200, an extension of the camera's dynamic range is immediately apparent, especially in areas of shadow. RAW images are usually very sharp right from the camera. Canon cameras a reputation for their noise-free images, the 40D and not fail to deliver. Both ISO 1600 and ISO 3200 images were relatively noise free, and were especially useful for most situations. There is a new noise reduction option available to remove chroma noise.
The EOS 40D is by all accounts, a very good DSLR and a worthy successor to the EOS 30D.
Article Directory : http://www.articlecube.com
---
Our gorgeous cover model; Sheka, may be reached through her Jeff of Visions East Photography. Sheka's cover photo was supplied by: Jeff, of Visions East Photography.
---
Share us with your friends :)
---
You may also enjoy reading :
By Luke Darma I have heard many different reviews regarding the Canon 55-250, and they were all so very different and yet exactly the same. ...
---
Posted by: Dave in: Reviews on: June 13, 2012
I'm a Northern California Professional Photographer, based just outside San Francisco California. I specialize in commercial product advertizing and architectural. I have been working with Bay Area modeling agencies for more then 10 years, shooting portfolio development for models and high-end makeup artists. I am highly creative and always unique. I shoot cutting edge projects in the studio and on location. Dave
© Copyright 2012, All Rights Reserved. GlamModelz Magazine, is providing information and a public services on the World Wide Web for educational purposes only. Permission to use, copy and/or distribute documents, text and/or graphics from this World Wide Web server is strictly Prohibited under United States of America, Federal Law, without first obtaining written permission.
---
Images, Graphics and/or Articles on this webserver containing the logo, brand or trademarks of separate inanities, are the sole property to that company or organization and are used with their explicit permission and guidelines.
Click here to view more details