If you are looking for the lens that can provide you sharp images as well as excellent color and contrast then the Nikon 50mm 1.4G lens is the lens that you are looking for. The Nikon 50mm 1.4G lens is also considered a very versatile lens that will be perfect for general and portrait photography.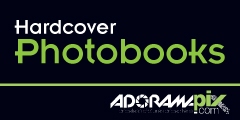 If you already have the predecessor of this lens then you will definitely find the upgrade to Nikon 50mm 1.4G lens rather a worthwhile step. More than that, it is also advisable to skip the previous lenses and get one of the Nikon 50mm 1.4G lens instead.
So, what makes the Nikon 50mm 1.4G lens a more desirable lens than the previous lens showcased by Nikon? There can be several features that the Nikon 50mm 1.4G lens possess that will certainly make this lens from Nikon a cut above the rest. Though there are some limitations that the Nikon 50mm 1.4G lens will have, the more noticeable features of this lens from Nikon will surely make up for the things that this lens is not capable of doing.
Initially as the lens is actually a prime type, you are going to make necessary movements with your feet when you try to compose the picture that you are going to take. While most of the digital SLRs actually have zoom capabilities, you should never be disheartened by this limitation as this can definitely make other people feel that you are indeed one pro photographer when you are in the field doing your thing. The second limitation to note would be the focal range of 50mm. It is a good thing if you have full frame digital SLR because you will be able to note that the 50mm is indeed a 50mm. However, for those digital SLRs that are not full framed, you are going to find that the 50mm focal range is equivalent to 75mm. For this, you are going to need to move backwards when you are trying to capture an image of a group of people. With this Nikon lens, you will be able to produce sharp images. However, the corner of the image will actually show a lower contrast.


GlamModelz Magazine, Volume 7, Issue 1, October 2013
All of the limitations of the Nikon 50mm 1.4G lens will surely be forgotten if you are going to take note of the added benefits that this Nikon lens will have. Aside from providing you with good picture and sharp images, the next top feature of this Nikon lens would be the AF-S feature which is the Auto Focus System that is designed internally to the lens and this is also rather fast and silent. You are also going to find the manual override of the autofocus mode of this lens beneficial as this allows you to change the focus without the need to change the mode to a manual one. Another great thing about the Nikon 50mm 1.4G lens is that this Nikon lens is actually 60 percent faster compared to Nikon lenses at f/1.8 when it is set to its widest aperture setting.
Still searching for the perfect lens? I know finding the perfect lens for your photography needs can be a tedious and arduous process. You can easily spend hours or even days searching for that perfect lens and end up with no result. What is even worse, you can buy the wrong lens and end up wasting a lot of money in the end. That is why I created this Nikon 50mm 1.4G lens review to help you out.
If you don't think this is the right lens for you, check out my Nikon 50mm 1.8 lens review for an alternative.   Article Source: http://EzineArticles.com/?expert=Andrew_Suryono    Article Source: http://EzineArticles.com/6535896
---
Our gorgeous cover model, Issie, may be reached on ModelMayhem. Issie's cover photo was supplied by: Sam Rambo, of SLR Photography.
---
Share us with your friends :)
---
You may also enjoy reading :
Some people are very fond of taking pictures either as a hobby, or as something to pass the time. No matter what your reason is, becoming a good photo ...
---
Posted by: Sam Rambo in: Reviews on: December 24, 2011
GlamModelz Magazine Editor of Photography and staff photographer; Sam Rambo, of Sam Rambo Photography, of Kennewick, Washington. Sam is an experienced commercial photographer. Sam, utilizes his own creativity lighting style to capture his subjects inner beauty in only the way Sam can see, in the studio or on location. Sam specializes in Glamour and Bordello photography, although he is a very accomplished fashion and landscape photographer. Sam is available for modeling portfolio development and maintenance as well as commercial projects. He openly shares his expertise by offering a very popular series of workshops conducted in Kennewick and Seattle WA. Sam travels throughout the state of Washington, Oregon and Utah and can sometime be made available through special arrangement. Sam please visit his website: http:www.samrambo.com or directly by email Sam@GlamModelz.com Sam Rambo
© Copyright 2012, All Rights Reserved. GlamModelz Magazine, is providing information and a public services on the World Wide Web for educational purposes only. Permission to use, copy and/or distribute documents, text and/or graphics from this World Wide Web server is strictly Prohibited under United States of America, Federal Law, without first obtaining written permission.
---
Images, Graphics and/or Articles on this webserver containing the logo, brand or trademarks of separate inanities, are the sole property to that company or organization and are used with their explicit permission and guidelines.
GlamModelz Magazine, Volume 7, Issue 1, October 2013