A Model In The Making: Discovering Your Niche
When a person dreams of one day "becoming a model", Fashion Modeling may be the genre that initially comes to mind. Popularized and glamorized by such shows as "America's Next Top Model" and "Project Runway", fashion modeling is placed in the forefront of the minds of the general public as the caste representation of what being a model really means.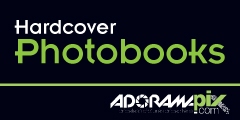 But as many of us know, there are many different styles and genres, as well as varying bases upon which modeling is "Fashioned".
Do you have what it takes to be a successful model? Consider with me the following questions,
1. Do you know what genre of modeling is right for you?
2. Do you know how a successful model becomes successful and generates income from her/his work?
If arriving at an answer to either or both of those questions was difficult for you, the series of articles written in this months and next months issues should help you find answers to both of those questions. They will assist you in defining and reaching your goals while discovering your very own personal style.
So for the first question: What genre of modeling is right for you?
I have categorized modeling genres based on two criteria; Modeling Based on a Purpose and Modeling Based on Clothing or a "Look". Although others may classify genres based on a particular market, I feel there are too many grey areas and exceptions with the generalizations in market representative classification.
Modeling Based on a Purpose
High Fashion models are almost always tall, slender and may begin modeling at a very
young age. They may be hired by designers, photographers and others based on how they believe the model will look and model their clothing during a modeling interview called a "Go-See". The fashion and the design of the garment is the object of focus and the model is often considered an attractive clothes hanger. He/she must have grace and skill in showcasing a garment to be successful in the area of high fashion, runway or otherwise. Female High fashion models are expected to be at least 5'9", wearing a size 0 to 6, and males are 5'11" to 6'2". Agency representation is a viable option for models seeking work as a high fashion model, particularly in the fashion hubs of London, Paris, Milan, New York, and Los Angeles.
Casual fashion also has the purpose of showcasing clothing, but the clothing is more casual, everyday wear rather than those you'd find on the runway. Casual fashion models may model for department stores or print ads and circulars, and they are also usually taller than average. Most are over 5'7" and are a size 0 to 8 for females; for males 5'9" to 6'2". Most casual fashion models find working with a reputable model/talent agency presents the best chance for success.
Glamour Modeling is probably one of the most misunderstood genres in the industry, and is one of the primary focuses in GlamModelz Magazine. So let's start by looking at the definition of the word, Glamour by Merriam-Webster, to gain some understanding:
Gla-mour – (noun): "an exciting and often illusory and romantic attractiveness."
In that definition, neither the word sexual, nude nor sensual appears but the word "illusory" does. There is a common perception and belief (even by those in the Glamour Modeling industry) that the model and image in a glamour modeling project should convey a more sexy or sensual appeal to the viewer.
Glamour photography often involves the use of airbrushing, advanced makeup techniques, and wardrobe styling to achieve the concept desired or the illusion which is used to excite or catch the attention the viewer. Resulting in an appeal toward the model or a desire to be a part of the illusion that is presented.
In short, the focus and purpose of Glamour Modeling is the creation of an image that highlights the glamour and beauty of a model in his/her surroundings to convey a mood or feeling or produce a positive reaction that appeals to the senses. I believe the use of the resulting glamour images is catalyst for the confusion that may evolve…but that's another topic entirely.
A glamour model may be seen as a pin-up, in a calendar or advertisement in a mainstream magazine or even in the pages of playboy, MAXIM or other men's magazines. She/He may be wearing designer clothing, a swimsuit, lingerie, or even semi-nude or fully nude. There is no height requirement, but a proportionate and shapely body is what brings most glamour models greatest degree of success and popularity.
Agency representation is helpful, but most are able to find work through their own marketing efforts and image submission to magazines and others. It is important in this genre to check references of those you will work with and be alert as to the way your images are being used.
Fitness Modeling – As with Glamour modeling, there is generally no height/weight requirement for fitness modeling, however, the model must have achieved a certain level of visible physical fitness. Musculature and lean body mass are essential to the success of a fitness model. (Not to be confused with a "fit model" that is described later in the article)
The purpose of fitness modeling is to promote fitness, well-being and health, to model clothing and other fitness apparel and/or demonstrate special moves that display athletic ability or examples for teaching/training. The successful fitness model can be found in advertisements for magazines, television and local, regional or national promotions for well-known health and fitness products.
Editorial Modeling is another of those confusing or misunderstood genres.
Editorial modeling means that you are modeling for publications/magazines such as major publications like Elle, Mademoiselle, Seventeen, and the on-the-rise digital and web-based magazines.
The purpose of editorial modeling is to illustrate a topic that is being discussed such as music, movies, recreation, finance or vacationing, for instance. The models in this article who are illustrating the various genres of modeling can be considered editorial models for this magazine.
The main employer for the editorial model is the magazine or publisher and his/her success depends on being able to convey the concept the magazine/publisher is looking for.
Promotional Modeling is done at trade shows, conventions, night clubs, fairs and other public events in which the need for a very attractive, height/weight proportionate representative of a company or product is filled. The models demonstrate products, hand out leaflets or brochures, and answer questions.
The pay is good, but the payment schedule varies considerably with an average turn-around time of about 2 to 6 weeks. A model may contract with a promotional modeling agency or browse internet job search sites for seasonal work. Many models who have decided to take their career to the full-time level are promotional models in between the more high-paying gigs, and are doing well.
Modeling Based on Clothing or a Look:
Often, a style of modeling will be defined based on the clothing the model is wearing, (or not wearing) or the look of the actual model, themselves.
The above mentioned Fashion, Editorial and Glamour modeling may be divided into sub-categories based on clothing like Designer Wear, Prêt a Porter, Club Wear, Denim, Lingerie, Footwear, Sportswear, Swimsuit and Nude.
Character and Specialty Modeling is based on the "look" of the model and has a variety of subcategories such as: Parts, Urban, Beauty, Fit Model, Alternative (Fetish, Goth, Latex, Burlesque, Tattooed) Fine Art, Plus-size, Petite, etc.
Character Modeling involves models with an everyday look, such as a schoolteacher, grocery clerk, nurse, truck driver, mechanic, appliance repair person, soccer mom, etc. This concept is interchangeable with the term "Speciality Extra" when there is a casting call for a television or film production. The pay is usually minimum wage, unless you have a higher pay rate because of a contractual agreement with an agency.
Speciality Modeling
Parts Modeling involves concentration on a particular area or "part" of the body. There is rarely any other requirements than that the part being modeled is as close to perfect as possible, and remains that way if he/she wishes to continue modeling.
Urban Models are edgy, yet beautiful and although sometimes called "Ethnic" Models, an urban model is not necessarily a model with a minority background. Urban modeling represents a form of beauty found in cultures that aren't always celebrated in couture or high-fashion magazines. Often, an urban model finds success in a genre based on purpose (fashion, glamour, fitness) in addition to focusing on a specific look or background.
Beauty Modeling is a style used for advertising makeup and other products that accentuate "beauty" so it is very important to have a beautiful face with a flawless complexion. Beauty Models find work for makeup manufacturers, jewelry designers, and the like. They typically have the greatest amount of success through representation with an agency.
A Fit Model is not the same as a Fitness Model (described earlier), as a Fit model works directly with a designer in most cases, and the garment is made to "fit" that model to showcase their work and there is no element of muscularity required. Some fit models are required to be a particular size usually a size 7 or 10 in clothing and a size 6 shoe, when modeling for department stores.
An Alternative Model fits a genre in which the models do not represent mainstream ideals of beauty. Alternative models often have a recognizably personalized style like goth, burlesque, latex and fetishism. An alternative model may also be pierced, tattooed or have unique hair-styles and designs.
There are many print magazines with opportunities for the Alternative Model, as well as trade shows, conventions and work with specialty clothing stores.
Fine Art Modeling often, if not always involves nudity. Many fine art models are sought for art classes at universities, private classes, working with photographers, painters, sculptors and others to model for their work of art.
Although there is some compensation for work as a Fine Art, Artist or Figure Model, the fantastic reward in this type of modeling is usually for "arts" sake.
Plus-Sized and Petite Modeling is based on a models clothing size or height, although generally the model must also be very attractive and proportionate in size.
A Plus-sized or Curvy Model must be over the standard clothing size of 0 to 8, (ranging from a size 10 to 16 for print and magazines), but must still meet the height requirements of high fashion and casual fashion.
A petite model should still be a size 0 to 6 but is no taller than 5'4 (ranging from 5'0" to 5'6" for magazines), unless she is Petite/Plus. Of course, these sizes and heights may also vary based on the actual need of the magazine, manufacturer, designer, etc.
Many agencies are adding a Plus-Size category to their repertoire, although petite modeling still has a way to go, as far as recognizable acceptance in the mainstream industry.
So, you want to be a model?
Then, I hope this information has helped you in discovering your purpose and understanding to cultivate and enhance your Look in regards to modeling.
What's next? Now it's time to put your purpose and look to good use…and go to work!
Look for "Model In The Making – Part 2: Success!".. in next month's issue.
Share us with your friends :)
---
You may also enjoy reading :
Beginners Photoshop Help For Layers Right, now you own Photoshop, you just need to work out how to use the damn thing so why don't we get started ...
---
Posted by: Jett in: Fashion Friendly, GlamCareers & Your Future, Modeling on: January 9, 2011
***** Welcome to GlamModelz Magazine, "The Most Glamorous Site on the Internet" ***** Jett Ray is the Managing Editor of GlamModelz Magazine. She has been a post-secondary instructor at local colleges in the Dallas area for over 10 years. Her background in writing comes from a corporate perspective in which had responsibility for composing articles regarding career development and personal-enrichment techniques. Jett is seasoned seminar speaker, event-planner and hostess, in addition to being an experienced model and makeup artist. She has obtained credentials as a Registered Medical Assistant and earned a Bachelor of Arts and Sciences Degree from Dallas Baptist University, with concentration in Psychology and Healthcare Management. Jett is currently a graduate student enrolled in the Master of Arts in Counseling Program at DBU, with the goal of obtaining a Ph.D and establishing a practice in the near future. ****Her love for art, design, colors and beauty began at a very young age and she has been in love ever since! ****Jett is actively involved in Dallas' Glamour, Fashion, Music and Social Scene and can be found networking at various events around the Metroplex. Jett
© Copyright 2012, All Rights Reserved. GlamModelz Magazine, is providing information and a public services on the World Wide Web for educational purposes only. Permission to use, copy and/or distribute documents, text and/or graphics from this World Wide Web server is strictly Prohibited under United States of America, Federal Law, without first obtaining written permission.
---
Images, Graphics and/or Articles on this webserver containing the logo, brand or trademarks of separate inanities, are the sole property to that company or organization and are used with their explicit permission and guidelines.
---
---