There are works in the Glamour Industry that one would consider beautiful and skillfully crafted, and then there are those images that make your chin hit the ground in amazement! GlamModelz Magazine interviewed a creator of many such images, all the way from New Zealand – Digital Artist …RGUS! (Deane to a few)
GlamModelz Magazine: We are excited to feature you and your work this month, Deane. Your work is rich, colorful cleaver and creates an aura of fantasy for the viewer. Have you always been interested in art? How did you get your start in Digital Artistry? Dean: I guess right from early school days being able to draw has kept my interest in creating images alive. Being a structural draftsman by profession, I like to break away from the technical aspect of line drawings and drift around in the fantasy world of 3D.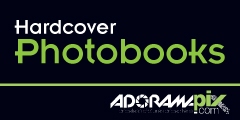 Being bored out of my skull one day, I discovered a copy of Poser 4 sitting in my software bookshelf. I remember getting it years ago in the hope of creating 3D people for architectural renders, but that got left by the way side. After loading and generating a few simple renders with it, I soon acquired the addiction to Poser and Poser add-on products.
GlamModelz Magazine: Why have you chosen to work in the Glamour Industry? What other genre's and styles interest you? Dean: Mainly because Poser is about character images, you either get a girl or a boy to render. Being a bloke, I sided with the female base models. See I'm normal.
The challenge with the basic model is to squeeze some personality out of the character. I find the best way is to tilt heads, use expression and create a life in the face that makes the viewer have a second look. While I'm not necessarily trying to recreate a real person, the closer the image is to a photograph, the better it is appreciated.
I use humor occasionally; this makes the viewer feel part of the scene, raise a smile and gets them involved with what's going on.
I basically will render anything, but certainly the fantasy babes are the direction I prefer.
GlamModelz Magazine: What or who inspires you as an artist? Dean: There are hundreds of really clever and inspiring artists out there that influence my style. A lot of them are photographers of women, whether dressed or not. Deviant Art is a great source for inspiration, not only for 2D, 3D or photographic images, but for styles in any medium.
GlamModelz Magazine: Digital works and artistry are fairly new in the world, but nothing new to you… What challenges do you face in this industry? What would you change about it, if you could? Dean: The biggest challenge is to convince people that image of nude or semi-nude bodies is not pornography. A lot of my work is criticized for being a little close to the wind, but whose wind are they judging the image by? I'd like to see changes in the way people judge images. Not from what they render on their own machines, but for the time and skills it takes to get a image to where it's turned from mass produced pictures into art. I guess in saying that, I've just given my understanding of art. Art to me is a display of talent and skill, you either got it, learn it, or just don't get it at all.
GlamModelz Magazine: Your work is very unique, cutting edge and always inspiring. How would you best describe your personal style? Dean: I suppose the style is simple, I don't use elaborate scenes. I like to concentrate on the character, the pose and of course the most important thing in any image, the lighting. My images can be picked out from a dozen other images by the lighting; my viewers have now come to recognize that style in my images. Get the lighting right!
GlamModelz Magazine: What are your goals for your work? Other goals? Dean: I'm still pretty new to this 3D stuff having only done it now for 5-6 years, but I do get a lot of pressure to publish a book of my better images. I really will get around to it, soon. It's always nice too when someone wants to give you money for the use of one of your images, it's always a big ego boost.
Eventually, I'll move over to other software and leave Poser as a scene creator application and render the images in more sophisticated programs.
GlamModelz Magazine: Who is your target audience/clients? Dean: Anyone that likes to view fantasy babes I suppose. Viewers that have an appreciation for the female form in costumes that just wouldn't happen in real life, these are the best people to have view your image, it allows them to live and feel the fantasy you captured in one single frame. I really enjoy some the comments I get about the mixing and matching of different costumes on one girl at one time.
GlamModelz Magazine: Tell us about your biggest accomplishment to date or what makes you most proud. Dean: It has to be my image called "Original Sin", it's a head shot, no nudity in the image whatsoever, but because of the expression and the title, it made everyone think of one thing. I'm so pleased that sex can be instilled in peoples mind simply by a facial expression and a few words. If you could see the rest of the scene, it has nothing rude or pornographic about it, it's just a head shot.
GlamModelz Magazine: There are many aspiring artists out there who admire your work. What advice do you have for new/amateur digital artists who want to work in this industry? Dean: Spend time! There is no substitute for experimenting, trying new things and render a trillion images and learn something from each one. You do not have to spend megabucks on add-on products, but what you do buy, research well and get the best. The other most important thing is lighting, I cannot stress this enough, without good lighting an image can just be another flop or a stroke of genius.
GlamModelz Magazine: You are so very talented, Deane! In addition to digital artistry, do you have other skills/interests/talents in which you excel? Dean: There are a lot of things that interest me, I use to be big time into photography, complete with color darkrooms, enlargers the lot, but as I grew older I seem to have left the camera by the way side.
In my field of structural drafting and detailing, I am considered a guru, a stickler for accurate detail and drawing presentation, so I suppose I'm good at that as well. Oh, I like beer, and I'm good at drinking it too.
GlamModelz Magazine: I'm inspired! Are there other interesting facts would you like GlamModelz readers to know about you? Dean: I'm 52 years old going on 25, I don't consider age a barrier to having a good time and learning new things. Life is a one shot experience, it's not a dress rehearsal for the real thing, so you might as well squeeze as much as you possibly can out of it.
GlamModelz Magazine: Where can we see more of your work? Dean: Website: www.renderosity.com/rgus and http://rgus.deviantart.com/
Share us with your friends :)
---
You may also enjoy reading :
Behind the scenes within the Glamour Industry are rarely seen artists we rely on to touch-up our masterpieces. We usually do not have the opportunity t ...
---
Posted by: GlamModelz in: Digital Artists, Featured Glam Pros on: September 25, 2009
GlamModelz.com Magazine,The most Fabulous site on the Internet, where HOTNESS Hangs!! GlamModelz Magazine is a pictorial exposé geared towards working professionals in today's glamor industry. We are internationally cultured, inspired and dedicated to showcasing the cutting edge works of today's market, while also providing useful information for those wishing to make their break into the modeling industry. GlamModelz magazine offers an unbiased perspective into Glamour, Beauty and Art Photography Modeling. Add us: Facebook iStudio MySpace Twitter Our RSS Feed GlamModelz
© Copyright 2012, All Rights Reserved. GlamModelz Magazine, is providing information and a public services on the World Wide Web for educational purposes only. Permission to use, copy and/or distribute documents, text and/or graphics from this World Wide Web server is strictly Prohibited under United States of America, Federal Law, without first obtaining written permission.
---
Images, Graphics and/or Articles on this webserver containing the logo, brand or trademarks of separate inanities, are the sole property to that company or organization and are used with their explicit permission and guidelines.