The types of accessories you choose to complement an outfit is tell-tale about your personality and sense of style.
The classic little black dress can be transformed and worn for many occasions by carefully (and stylishly) selecting separate pieces that accentuate it – adding elegance or character, while also drawing attention to your own personal style.

It was a pleasure to meet and interview Britt Harless of Bohem Unique Gems during a fashion event last Summer, in which her jewelry was showcased.  And just recently, she graced us with an insightful interview that we share with you today.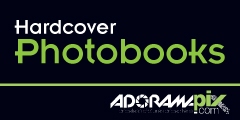 Jett Ray of GlamModelz Magazine: We are glad you accepted this opportunity to share your beautiful work with our readers, Britt. I am in awe of the beauty of your designs.  They are indeed, very unique. To begin, please share the events in your background that led up to the amazing work you do.
Britt Harless of Bohem Unique Gems:
I grew up in a creative environment surrounded by many talented musicians, designers, seamstresses and artists of all kinds. From an early age, I would watch my mother take something old and tattered and turn it into a beautiful piece of work. I can remember, as a child, making pillows and towels with my grandmother, who in her spare time created dresses, nightgowns, household items.
As a youth, in my private time, I would sit and sketch dresses and accessories for fun.
I always wanted to start my own company, preferably in the creative field. I always thought of innovative ideas and ways to optimize. My life started out on the fast track and I had my son in my early 20's. I took time out to focus on him, create a home and make a steady income for us. I studied on my own, on the side and would listen and take direction/advice from experienced, creative friends/family I knew. In my private time, I continuously thought of designing ideas, sketched, made little accessories and items, and hoped one day to be able to focus my attention on fashion/art full-time. As my son got older, I was fortunate enough to finally be in the position to get back into doing what I love— create artful, beautiful pieces for people to wear. I was also fortunate to have married into a family that has creative ties and together we formed a deep, artistic bond that helped lead to the fruition of Bohem Unique Gems.
Jett: How and when did you realize you wanted to create and design jewelry?
Britt: At a very early age in life I realized my life would center on some sort of art form. I've always loved all types of mediums of art.
Philosophy/poetry/writing came early to me and I have several books of writings from my youth. I also enjoyed drawing abstract art at a young age as well and would do this often for friends of family growing up. Fashion was always at the forefront and I loved to express my individualism through what I wore and put together. All the creative juices have always been flowing and everything in my background led me to where I am today.
Jett: What or who inspires you?
Britt: This is always a multifaceted question for me to answer. First and foremost, my mother inspires me. She was a very classy, stylish woman who was also very humble and down to earth. Anything she wore or created, people would always compliment her, want to know where she got it and duplicate her style. She was worldly, thought "outside of the box", extremely creative and everything she touched, people loved. Other than my mom, many things inspire me. Art, nature, architecture, philosophy, color, shapes, travel, various techniques (especially ancient), cultures, asymmetry, ancient history, spiritualism, music, meanings and messages of healing stones, traditionalism but unconventionalism, different period eras, innovation and optimization, to name a few.
Jett: Accessories are essential to any fashion wardrobe and photo-shoot. What is your personal "style" and how did you come realize your style and fit within the industry?
Britt: My personal style is a mix of the old and the new. I have always been fascinated with "Old World" and "Ancient History." Ancient history is distinctively different than from "Vintage." It goes back thousands of years and is usually rich in culture. Growing up, I traveled extensively with my family and in those travels I found my love of art, ancient history & culture. I love the vibrant colors, ancient design techniques and most importantly the profound stories and meanings behind the cultural and ancient designs. I strive for my pieces to speak to people and have a deeper meaning to them. Whether that be through the inspirational story/meaning behind the stones, techniques or simply how it makes that person feel when wearing them. I feel my personal style is art comprised of ancient inspired designs with a taste of the Mediterranean and a flair for the contemporary.
Jett: What is your biggest accomplishment to date?
Britt: Every single milestone, no matter how small or big has given me encouragement and motivation to keep going further. One of my most memorable accomplishments has been to be chosen by fab designer (& "Fashion Star" alum) Oscar Fierro. I am the only jewelry designer featured on his website, pairing with his fabulous clothing designs. I'm very honored and grateful towards Oscar.
His kindness and consideration in helping other lesser-known designers and artists in our community, is immensely appreciated. I would also like to say, having my jewelry paired with Elizabeth Anyaa's beautiful clothing designs and worn on Good Morning Texas, was an exciting moment for me. I feel my current collection and the possibilities that may follow, will be my biggest professional accomplishment as of yet!
Jett: What are your future goals ~ personally and professionally?
Britt: My future goals involve continuously growing, learning, evolving and expanding- both professionally and personally. I've experienced a lot in my life and want to give back and help as many people I can in this life journey. There are a few causes that are very personal and dear to my heart. I hope to get to a point, in the near future, where I can combine both my love of art/fashion/music with my causes. I want my designs to incorporate more of a healing element and I would like to become more involved with the wonderful holistic and healing environment as well. To me, my goals are ultimately about creating art, having security and being in a position to give back, rather than materialism.
Jett:  What gives your designs their unique quality?
Britt: My designs are unique because they represent a different time and place that is not commonly seen in our area or even in many countries. Many of my designs are utilized by using ancient design techniques passed down from generation to generations over thousands of years. Rich in color, materials and methods. I use many healing gemstones that are unique to this area. I truly strive for one-of-a-kind artful designs that stand out and make people ask questions. I respect people's individualism and want them to feel special & shine when wearing one of Bohem Unique Gem's pieces.
Jett: Did you find it difficult to create a name for yourself in the Fashion/Glamour Industry?
Britt: I feel I am still in the process of creating a name for myself in the fashion industry! To me what is more important than creating a name, is creating art-making quality, unique meaningful designs that people can enjoy. To be honest, it's not easy making your way into a market that is very competitive. It takes long hours, hard work and lots of hustling to get noticed. There are always obstacles in life and continue to be, but the exciting part is doing what you love and keep hurdling over those obstacles—one day at a time, the best you can. I've gone through changes and growth all along the way—and continue to do so. I've had to step back and reflect, realign and readjust quite a few times. The best advice I can give is don't get too discouraged—if you fall, get back up the next day and try again! There are always options and sometimes Plan B was right where you needed to be in the first place. "No" doesn't always mean "no" forever. Be true to yourself, keep striving to do better each day, keep knocking on doors and something good will eventually happen.
Jett: You are living proof that your advice works! What would you say has been a pivotal point in your career?
Britt: Being given the opportunity to work on a photo shoot by some extremely talented industry people, Travis Magee & H. James Hoff of Industry16 really opened the door for me into the Dallas fashion scene. There I met some other amazing and seasoned professionals that helped me evolve and expand into the fashion community. Paige Anderson of Anderson Studios was one of those key people. She has been very encouraging and educational and has helped me connect with many industry professionals. Another pivotal moment has been my introduction and consultations with the team at Vivezza. Their professionalism and vast knowledge/expertise is second to none. All these people have helped in pivotal moments in my career and helped in the development and ever expanding transitions of Bohem Unique Gems. I am so thankful, appreciative, and humbled to be doing what I love and working with many talented and professional people in the art and fashion community.
Jett: What events, features, showcases or other work do you have coming up?
Britt: I'm currently designing and producing very unique lines that are different from our past collections, yet keeping within our themes.
Among a few other lines, we are including a bridal line! The bridal line is newterritory for me and very exciting! We will be showcasing the collection this Fall/Winter at various upcoming art gallery events, photo-shoots and trunk shows! We are currently in negotiations with several high end boutiques around the country, which are interested in carrying our lines. We also plan to take our collection to NYC in February!
We look forward to expanding! Stay tuned! As our catch phrase says, "Let the World Come to You!"
Jett: That's so exciting! We will definitely stay tuned. Where we can see more of your work?
Britt: On my Website: www.bohemjewel.com
My Facebook page: www.facebook.com/bohemuniquegems.com
Pinterest: http://pinterest.com/bohemuniquegems
My Blog: http://bohemBritt.blogspot.com
Twitter: http://twitter.com/BohemUniqueGems
Oscar Fierro: www.oscarfierro.net
Piermarini Boutique: www.piermariniboutique.com ~ online and at physical store in Dallas, as well as other physical stores across the country.
Photo Credits
Models: Eric, Jamie, Jess
Photographers: Randy Anderson, Damien Martin, Muse, Sterling Steves
Designers: Oscar Fierro, Piermarini Boutique
MUA/H: Paige Anderson
Stylists: Eric D. Oliver Jr., Nicholas Clements-Lyndsey
To Britt Harless of Bohem Unique Gems from all of us here at GlamModelz Magazine: Thank You for sharing your passion with our readers. We wish you great success with your brand! 
~ Jett Ray: Managing Editor
Share us with your friends :)
---
You may also enjoy reading :
Creating unique style that will set you apart from the rest of the world is not easy. But, it's not an impossible task. If you apply the following ...
---
Posted by: Jett in: Designers, Fashion Design, Fashion Friendly, Featured Glam Pros, Jewelry on: July 15, 2012
***** Welcome to GlamModelz Magazine, "The Most Glamorous Site on the Internet" ***** Jett Ray is the Managing Editor of GlamModelz Magazine. She has been a post-secondary instructor at local colleges in the Dallas area for over 10 years. Her background in writing comes from a corporate perspective in which had responsibility for composing articles regarding career development and personal-enrichment techniques. Jett is seasoned seminar speaker, event-planner and hostess, in addition to being an experienced model and makeup artist. She has obtained credentials as a Registered Medical Assistant and earned a Bachelor of Arts and Sciences Degree from Dallas Baptist University, with concentration in Psychology and Healthcare Management. Jett is currently a graduate student enrolled in the Master of Arts in Counseling Program at DBU, with the goal of obtaining a Ph.D and establishing a practice in the near future. ****Her love for art, design, colors and beauty began at a very young age and she has been in love ever since! ****Jett is actively involved in Dallas' Glamour, Fashion, Music and Social Scene and can be found networking at various events around the Metroplex. Jett
© Copyright 2012, All Rights Reserved. GlamModelz Magazine, is providing information and a public services on the World Wide Web for educational purposes only. Permission to use, copy and/or distribute documents, text and/or graphics from this World Wide Web server is strictly Prohibited under United States of America, Federal Law, without first obtaining written permission.
---
Images, Graphics and/or Articles on this webserver containing the logo, brand or trademarks of separate inanities, are the sole property to that company or organization and are used with their explicit permission and guidelines.