GlamModelz Magazine welcomes the creative and unique jewelry designs of Eva's Creation. Eva Space the owner and founder of Eva's Creation, she is one of those amazing a creative people that always seems to push the boundaries with her stunning designs. There is no doubt there are big things in the future for this amazing lady!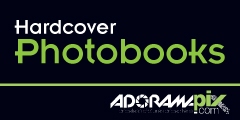 GlamModelz Magazine: How did you develop an interest in jewelry and designing? EvasCreation: Two years ago living in the Netherlands at the Royal Dutch Air Force Base. My family and I were stationed at Volkel Air Base for three years arriving from San Antonio, TX. As a dependent wife of a Senior Master Sergeant who carried the title "First Shirt" was almost never home. Therefore, my interest in jewelry designing has developed out of boredom. It is somewhat difficult to adjust to a new life every time the military up roots your family and sends you to live in a new place and new country. Don't get me wrong, I've embraced the idea of learning a new culture, having the luxury in visiting neighboring countries and cities such as; Budapest, Transylvania, Germany, Paris, Austria, Prague, Rome, Lisbon, and the most unforgettable place was Auschwitz, Poland. In compiling all of the beautiful places I have indulged in and let's not leave out the most significant place I was born at; Transylvania have inspired my designs to a different degree of cultural phenomenon. EvasCreation trend is not a mundane style. An EvasCreation design conveys a movement of no other. My blueprints are drawn from my cultural background, which is Hungarian mixed with east coast NY style that further defines a self-governing female approach.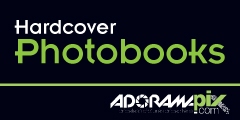 GlamModelz Magazine: How long have you been a designer? EvasCreation: I have been designing for three years.
GlamModelz Magazine: What would you like people to know about your jewelry? EvasCreation: When you are looking for that perfect accessory to match your own unique sense of style look no further than EvasCreation, your source for fabulous custom jewelry. From elegant bracelets featuring Swarovski Crystals to Freshwater Pearl, and Onyx necklaces, we offer an original selection of handmade jewelry that you simply won't find anywhere else. Our jewelry is designed with elegance, quality, and personal care and last but not least with love in mind.

GlamModelz Magazine, Volume 7, Issue 1, October 2013
GlamModelz Magazine:
Where do you get your ideas for designs?
EvasCreation:
My ideas are born from my personality. I get design inspirations from this enchanted world we live in. If you take a look at my previous answer, you will observe that my designs are all genuinely created from the notion of my past and present experiences. EvasCreation designs are all crafted by hand.
GlamModelz Magazine: What are your future business goals? EvasCreation: My future business goals are to have the world identify EvasCreation name as one of the worlds leading manufacturer.
GlamModelz Magazine: What are your favorite pieces? EvasCreation: All of them
GlamModelz Magazine: Tell us more about your personal background, what other interests are you involved? EvasCreation: I am currently completing my PhD in Clinical Psychology at Walden University.
GlamModelz Magazine: Who are your clients and target audience? Evas Creation: Currently, my clients and target audience includes demographics for gender and age differences as follows:
Female target audience totals at 65% range overall.
Male target audience totals at 31% range overall.
Female age difference that are significantly worth mentioning; averages from ages
(18-24) at an 18% rate. Female ages (25-34) averages at a 29% rate and finally female ages that range between (35-44) averages at an 11% rate.
GlamModelz Magazane: Do you create pieces that a customer designs or gives ideas about? EvasCreation: Most definitely I do take customers ideas very seriously. My clients' ideas and schemas are extremely vital in my company. I always encourage my dear clients to have a say in what it is they desire by inquiring details such as the foundation of stones, colors, methods, and what event is it meant for?
Evas Creation's Gallery:
Lazyest Gallery cannot access evas_creation/
GlamModelz Magazine: Where we can see more of your work?
EvasCreation:
http://www.evascreation.com
http://www.facebook.com/pages/EvasCreation/123321211075533
Evas Creations professional photography is supplied by:
Sam Rambo, of SLR Photography
.
Share us with your friends :)
---
You may also enjoy reading :
Creativity and Feeling at Work Positive feelings diversify one's awareness and encourage new, varied, and exploratory thoughts and actions. Over time, ...
---
Posted by: Suzi-Q in: Jewelry on: October 17, 2011
* Welcome to GlamModelz Magazine The Most Glamorous Site on the Internet * Suzi-Q is the Fashion Editor of GlamModelz Magazine. Suzi's background in writing comes from the Dept of Public Affairs for the County of Los Angeles, in which had responsibility for composing articles regarding conservation and recycling. Suzi's love for design, colors and fashion began at a very young age and she has been in love with fashion ever since! Add us: Facebook iStudio MySpace Twitter Our RSS Feed Suzi-Q
© Copyright 2012, All Rights Reserved. GlamModelz Magazine, is providing information and a public services on the World Wide Web for educational purposes only. Permission to use, copy and/or distribute documents, text and/or graphics from this World Wide Web server is strictly Prohibited under United States of America, Federal Law, without first obtaining written permission.
---
Images, Graphics and/or Articles on this webserver containing the logo, brand or trademarks of separate inanities, are the sole property to that company or organization and are used with their explicit permission and guidelines.