There are works in the Glamour Industry that one would consider beautiful and skillfully crafted, and then there are those images that make you stop in your tracks! GlamModelz Magazine interviewed a creator of many such images, all the way from the United Kingdom – Digital Artist and 3d Animator…Mr.Joshua Hardin!
Beauty Editor Jett Ray: We are excited to feature you and your work this month, Joshua. Your work is rich, colorful and creates an aura of fantasy for the viewer. Have you always been interested in art? How did you get your start in Digital Artistry?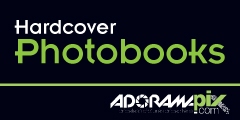 Digital Artist Joshua Hardin:As a youngster I had a fascination with the world's colors, textures and shapes which most children discover throughout nature. Like any typical little roughfian I enjoyed comic books, heroic cartoons and Sci Fi shows, etc. However, to become an 'Artist'… This was not a life endeavor. Later on in my junior year in high school I began with my first art classes and my art class instructor Mrs. Sheila Fagan encouraged me to pursue fine arts, because she had observed my progress that year and knew that I possessed a unique talent for creating artistry. Sometime during my senior year, my mother urged me to attend a local college fair, where I found 'my calling' (lol)… The following year I decided to further my education by enrolling in a renowned art college to study visual communications & advertising art in hopes of becoming a commercial illustrator.
JR: Why have you chosen to work in the Glamour Industry?What other genre's and styles interest you?
JH:I believe that the human form is the greatest wonder that exists on this earth and w
e are the pinnacle of creation. The human body is a beautiful thing to be admired. Glamour is only one of many styles / interests of mine. However, to narrow it down, primarily I'm a fan of heroic and epic fantasy styles of art and photography.
JR: What or who inspires you as an artist?
JH: Honestly, I have always been inspired and motivated from within… the heart, mind & internal being. Many artists believe that inspiration comes from looking at or emulating other accomplished artists. My perception (and I say this carefully) is that in order for a true artist to express him or herself, one only has to focus on the infinite possibilities that come from within… the creative mind which we all have dwelling on the inside of us… Artists in particular, are unique people who possess the 'amplified or magnified' versions of creativity and skill, which allow us to project our imaginations through artistry, both audibly and visually, with the entire world… and beyond. Yet I'd like to voice a few mentionable sources that continually impress me:
*Alex Ross – comic book artist/painter
*Frank Frazetta – fantasy art painter
*Boris Vallejo – fantasy art painter
*Big Spaceship – interactive design agency -www.bigspaceship.com
JR: Digital works and artistry are fairly new in photography and modeling…what challenges do you face in this industry?What would you change about it, if you could?
JH: My perspective concerning challenges that I've faced in the industry are quite different from what most would mention. I feel that the greatest challenges that one faces in the creative industry can be summed up with these two words… "drive & determination".Being a man of ethnicity (African/Apache Native American), I'vebeen through situations that have arisen in my life such as unfair racial prejudices on the job and in the industry and financial limitations that can be challenges, which can also become stressful in certain circumstances. However, when an individual possesses the inward 'drive and determination', major and minor challenges that you are faced with along the way only existed to make you stronger, wiser and better equipped to face whatever other challenges may arise. The inner strength to deal with challenges is how things are changed. In the late 1950's, Rosa Parks started a nationwide civil rights moment in the United States by her refusing to take a rear seat in a transit bus and now at another landmark time in history, Presidential candidate Barack Obama is bringing about and promises change… Having the strength to stand up to and face challenges. Drive and determination are the key components which bring about change. Without it, nothing truly changes anything. Never lose or let anyone stamp out your drive or determination. I also think artists should and must have respect for each other.
JR: What equipment is essential for you in your field, to create a "work of art"?
JH: Oh this is perhaps the easiest involuntary answer that every visual digital artist will voice without ANY effort whatsoever from the brain… P-H-O-T-O-S-H-O-P!…
Adobe Photoshop is the premiere digital tool of choice.. Corel Painter is also another favorite. It's always a plus to have computer hardware that is efficient enough to handle the type of work that is produced. Currently I have a few trusty high performance mobile laptop workstations that serve me well. They're my closest, most dearest companions (spoken with tears in my eyes)… A computer and digital software are only tools of the trade that are used to extend an artist's mediums. I'm a lover of traditional fine arts oil paints & canvas, which were my favorite medium, before being introduced to digital computer art software tools. There is great demand for talented digital artists and designers. However, the 'true artist' learns the fundamentals of becoming a commercial artist through practical applications of analog (traditional) artistry & design.
JR: Your work is very unique. How would you best describe your personal style?
JH: Extreme quality, expressive, pure motivation, innovative, persona embodied.
JR: What are your goals for your work? Other goals?
JH: I'd like for my artwork to be showcased and archived around the world on the internet and in print… financial prosperity follows this. There are quite a few goals that I've accomplished, both publicly and privately. I consider myself to be a 'universal man' now since I've had to opportunity to have lived in and traveled around the United States of America and the United Kingdom. However, I am still young, eager to learn and continue to grow daily, so… many goals have yet to be fulfilled. While I'm yet fortunate to still occupy space & time on this earth, I'll continue to live, breath and think ART, DESIGN & MUSIC and I strive to increase in talent, expertise and experience.
JR: Who is your target audience/clients?
JH: Lately I've been creating a lot of work for fashion, glamour and commercial models, however, I've not limited myself to only this sector. I prefer to take on many projects from all sorts of industries to stay diversified. Variety is good!
JR: Tell us about your biggest accomplishment to date or what makes you most proud.
JH: It's a bit difficult to narrow it down to my biggest accomplishment as I count all of my life's accomplishments as being huge – lol. I'd have to say that graduating from college was one half of my biggest accomplishment… The other half was when I applied for and landed a job as a production designer two weeks later after my college graduation!Receiving a college diploma was official certification and declaration of all my hard studying & lab work while I was in college, thus stating that I was now qualified to officially work in the creative industry. I say to all young people and… old people… get your college degree and don't settle for anything less than to graduate from university or technical college with honors!
JR: There are many aspiring artists out there who admire your work. What advice do you have for new/amateur digital artists who want to work in this industry?
JH: Never stop learning and continue to gain knowledge about this industry, which continues to evolve and advance. Do not limit yourself to one particularsector of the industry, but become a digital artist/designer who can work within any creative climate or environment… Become diversified in your expertise! You'll always be able to find a job this way and you'll become well-rounded, being able to handle any project that is presented to you. For those who are eager to go into business for yourself… do your research first. If it means working for some other company before venturing out to work for yourself, I seriously advice you to do this. There is an old saying that is still true to date "Before you can become a good leader, first you must be a good follower". Not a follower when it comes to artistic style or signature flare, but a 'follower' of industry knowledge, application, dos & don'ts and practical rules of business.
JR: Any advice for models?
JH: I've already mentioned this to inspiring digital artists and I'll declare this to models as well… Work towards developing a diversified portfolio, which will make you more marketable. Try to build up any weaknesses rather than hiding them. If you know that you're exceptionally gorgeous, however you're not the best at posing or expressing facial emotions… spend extra time in the mirror improving your poses and facial expressions:-oLearn to stick with what works for you and not try to mimic other models. Every person has a unique set of finger prints, and as a model you are uniquely special. So don't strive to become a carbon-copy of someone else.
JR: You are so very talented, Joshua! In addition to digital artistry, do you have other skills/interests/talents in which you excel?
JH: Yes I do. I'm multi talented, multi disciplined audio composer/visual designer/motion designer/web developer/voice talent. As with digital art, I'm also strong in creating compelling 3d computer graphics & 3d animation, Flash animation and interactive web site design, graphic design for print, motion graphics for both broadcast and the web, as well as specializing in original music creation and custom sound production.
Audio design and visual art go hand in hand with me. I provide clients with the complete 'turn-key' multi-design solution and immersive experience. Musical creation is an integral part of my life and active profession. The music that I compose and arrange inspires & influences my visual art design… vice versa. I'm a musician and composer that appreciates all genres & styles of musical expression. Thinking this way helps me to become a more well-rounded composer. I am well-capable and equipped in providing clients with the right music and perfect sound custom-tailored to fit any media, whether it be for animations, DVD titles, educational presentations, fashion shows, short film or broadcast, online games, online flash presentations, web sites, multimedia presentations, special occasions, events and more. I can compose and arrange original music of any style or genre such as ambient, classical, easy listening, electronica, ethnic, heavy metal, industrial, inspirational, jazz, medieval, mystery, modern beat, pop, progressive, rap, rock, soul, soundscapes, techno and much more.
The following is an example of one of the web sites that I have created from end to end (audio/visual):
**Body Care London –

http://www.bodycarelondon.com

The visual design, audio effects and music tracks were synchronized to present site visitors with a virtual online utopia of enjoyment while shopping online, also encouraging repeat visitations to the web site. The 100 percent natural herbal health products that Body Care London sells are very beneficial for both models and fitness professionals.
JR: I'm inspired! Are there other interesting facts would you like GlamModelz readers to know about you?
JH: Well I enjoy watching films and movies primarily action films, taking in good music, random cooking, studying (more boring stuff), meditation, exploration whether it be local or in other parts of the country or world. I'm also starting to get into photography. Many more interesting facts, however, this is not The Discovery Channel… so I'll keep matters to a minimum.
JR: Where can we see more of your work?How can models who wish to work with you contact you?

JH: More of my work can be viewed by logging onto the following web portals:
http://www.joshuahardin.comandhttp://www.modelmayhem.com/joshuahardin
Model Mayhem # 819109
Excellent! Thank you Joshua!
Share us with your friends :)
---
You may also enjoy reading :
GlamModelz is pleased to present one of the most stunning models to ever grace the pages of our magazine — Ruby Marie of beautiful San Francisco. ...
---
Posted by: Jett in: Digital Artists, Featured Glam Pros on: October 29, 2008
***** Welcome to GlamModelz Magazine, "The Most Glamorous Site on the Internet" ***** Jett Ray is the Managing Editor of GlamModelz Magazine. She has been a post-secondary instructor at local colleges in the Dallas area for over 10 years. Her background in writing comes from a corporate perspective in which had responsibility for composing articles regarding career development and personal-enrichment techniques. Jett is seasoned seminar speaker, event-planner and hostess, in addition to being an experienced model and makeup artist. She has obtained credentials as a Registered Medical Assistant and earned a Bachelor of Arts and Sciences Degree from Dallas Baptist University, with concentration in Psychology and Healthcare Management. Jett is currently a graduate student enrolled in the Master of Arts in Counseling Program at DBU, with the goal of obtaining a Ph.D and establishing a practice in the near future. ****Her love for art, design, colors and beauty began at a very young age and she has been in love ever since! ****Jett is actively involved in Dallas' Glamour, Fashion, Music and Social Scene and can be found networking at various events around the Metroplex. Jett
© Copyright 2012, All Rights Reserved. GlamModelz Magazine, is providing information and a public services on the World Wide Web for educational purposes only. Permission to use, copy and/or distribute documents, text and/or graphics from this World Wide Web server is strictly Prohibited under United States of America, Federal Law, without first obtaining written permission.
---
Images, Graphics and/or Articles on this webserver containing the logo, brand or trademarks of separate inanities, are the sole property to that company or organization and are used with their explicit permission and guidelines.
---
---