With Halloween approaching we have been receiving a lot of mail regard "Skin Safe Paints" and we thought who better to explain this then expert body painter Tim Peirson. GlamModelz was so intrigued with his artistic creations we saw no other choice then to include in in-depth feature interview with this cutting edge GlamProfessional.
GlamModelz Magazine: Let's get started! Tell me about your background…how did you get started in Body Painting? Tim: I started in the industry doing theatrical makeup. I was a stage actor in San Diego and we were all responsible for our own makeup for the performances. I became the go to guy for makeup design and it kind of took off from there. As far as my first body paint job, back in about 1988 or so, I painted a gal up for Halloween. It was torso up, she wore a leopard print bra top and I had painted a whitewashed stone look on her. It was totally off the cuff, she just flipped thru a book of ideas I had laying out and I went for it. That was the only BP job I did until joining Model Mayhem in 2008.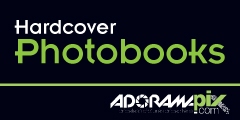 GlamModelz Magazine: What or who inspires you as a body painter? Tim: -There are some pretty fantastic body paint artists out there that have been a huge inspiration to me as I've started turning my attention more to this type of work. Joanne Gair, Pashur, Patrick Leis and Roustan to name a few.


GlamModelz Magazine: How long does the average body panting take? Tim: – Some body painters can take up to 12 hours or more to create the work you see on the girls. I haven't done any type of work that has that kind of detail yet, plus I'd be hard pressed to find someone who would pay me the kind of money doing a project that large. I average about 2 to 2 ½ hours on my work personally. I like to put in as much detail as I can in that time and it seems to be about the time most photographers will feel comfortable giving me to do the work.
GlamModelz Magazine: Tim, we assume you can not just use "any old paint" Do your painting supplies have any ill effects to skin? Are your paints hyperallergic? Has anyone ever had an adverse reaction to the paints? Tim: All the materials I use are made specifically for the body painter, they are water based and wash off easily in the shower. The only problem I've ever run into with it is that the reds seem to really like to stain the skin (anything with red coloring is always like that) but I have the models put on a barrier crème, much like the "invisible glove" product, and I've had great results. I've never heard from anyone I've worked with that they've had any "bad" reactions to the paint.-
GlamModelz Magazine: What challenges do you face in this industry? What would you change about it, if you could? Tim: Well really, the only challenge I've come up against is just getting the work J It's amazing to me how many people gush over the work I've done, or just the idea of body paint itself, but just don't jump into the idea of getting it done themselves. And in terms of the cost, well, I'm insanely affordable for this type of look and still it's few and far between when I pick up a gig. I don't really know what I could change. I mean, I'd love to be working more in this particular field, and I'd love to be more sought after. But then again, who wouldn't
GlamModelz Magazine: What are your goals for your body paintings and makeup? Other goals? Tim: I guess I kind of covered that one. My goal is to be a known artist and to have more opportunities to do the work. I keep pretty busy as a Glamor makeup artist and I really enjoy that work as well and slowly but surely I am building a great rep in that area.-
GlamModelz Magazine: What qualities should Models/Photographers/Stylists, etc have to work with you? Tim: I'm a pretty casual guy and I enjoy having fun at what I do, really none of us should be doing this unless there's a passion to be creating something awesome. My hope is that anyone that I work with has a joy for the work that they're doing as well, and can have a great time working with me on any given project. I don't like working with people who have an attitude that they're the best thing to come along since sliced bread and it's an inconvenience for them to be "giving" their precious time to you. Fortunately the folks I've worked with so far have been pretty awesome and many of the models and photographers that I have worked with have become great friends.
GlamModelz Magazine: What advice do you have for new/amateur body painters who want to work in this unique art form? Tim: My first rule of thumb is this: Always be aware of the models comfort level. Never ask a model to do anything that they're not comfortable doing. If they want to wear a bra and panties and have you paint over or around it, then that's what you need to do. Don't expect that they will just come in and strip naked for you "just because". Never ever put your hands on a model unless it's necessary (i.e., if you need to rest your hand against them while painting a small detail) If you need to do that, ask them politely, don't assume you have free reign to touch anywhere you want. For a lot of the work you're doing, the only thing that should be pressing against them is a sponge or brush.
GlamModelz Magazine: Tell us about your biggest accomplishment to date or what makes you most proud. Tim: Well here's the biggest thing for me…I have an excellent reputation with the models I work with, and that means the world to me. I've had models tell me that they feel more comfortable with me in this type of situation then they've been with anyone else. I don't "stare" at them, I don't touch without asking and I don't ever say anything inappropriate. At all times you should treat women with respect. There is a misconception that models who want to do nudes or body painting are loose or trashy, and that's just not the case.
GlamModelz Magazine: What advice do you have for new models who want to be painted? Tim: Always let your artist know what you're comfortable doing, and know what's expected from you before you get to the shoot. Some people have no problem with total nudity and most often that produces the best overall look, but again, it is not always necessary. Some women prefer to have some type of nipple covers and G-strings. Don't ever let your body painter talk you in to anything you don't want to do…if they push the issue, they're most likely just a "GWB" (guy with brush) and are there just to see you naked….it happens.
GlamModelz Magazine: In addition to body painting, do you have other skills/interests/talents in which you excel? Tim: Well, I'm a sculptor and a Special makeup effects artist as well. Very cool work. I received my training under Dick Smith, who won the Academy Award for his makeup work in "Amadeus' and is considered the "Godfather" of modern makeup effects.
GlamModelz Magazine: What other interesting facts would you like GlamModelz readers to know about you? Tim: I'm a singer / songwriter, and an actor. I love to spend time in the Gym and….get ready for it…I love Zumba
I've been happily married for 28 years and have a very supportive wife. In fact I'm only doing body painting because I sat down with my wife and asked what she felt about my doing this type of work, and she said…"go for it, I trust you". And let me tell you, that trust is well placed
GlamModelz Magazine: Where can we see more of your work? How can models who wish to shoot with you contact you? Tim: More of my work: www.ModelMayhem.com/795387 www.castofthousandsstudio.com
Tim's Gallery:

Contributing Photographer's: Image is Everything, R. Davidson, Mark Best,

Share us with your friends :)
---
You may also enjoy reading :
All holidays are a special joy for the GlamModelz Magazine staff photographers. We encourage them to get creative and go wild and this holiday season i ...
---
Posted by: GlamModelz in: Featured Glam Pros, MakeUp Artist on: October 7, 2011
GlamModelz.com Magazine,The most Fabulous site on the Internet, where HOTNESS Hangs!! GlamModelz Magazine is a pictorial exposé geared towards working professionals in today's glamor industry. We are internationally cultured, inspired and dedicated to showcasing the cutting edge works of today's market, while also providing useful information for those wishing to make their break into the modeling industry. GlamModelz magazine offers an unbiased perspective into Glamour, Beauty and Art Photography Modeling. Add us: Facebook iStudio MySpace Twitter Our RSS Feed GlamModelz
© Copyright 2012, All Rights Reserved. GlamModelz Magazine, is providing information and a public services on the World Wide Web for educational purposes only. Permission to use, copy and/or distribute documents, text and/or graphics from this World Wide Web server is strictly Prohibited under United States of America, Federal Law, without first obtaining written permission.
---
Images, Graphics and/or Articles on this webserver containing the logo, brand or trademarks of separate inanities, are the sole property to that company or organization and are used with their explicit permission and guidelines.
Click here to view more details