For the second year, GlamModelz Magazine pays special tribute to our brave young men and women in the military, who spend their holidays away from family and friends defending our Nation. This year we are especially pleased to feature the Pinup work of Cliff Estes, from Borrow Light Images.
GlamModelz Magazine: Let's get started! Tell me about your background…Why Pin-up and how did you get started in pinup art? Cliff: I started shooting glamour in 2006. After reading a book by Kevin Ames, "Photoshop, the art of photographing beautiful women", in which there were several follow-along examples, which utilized pinup models, I was hooked on that genre.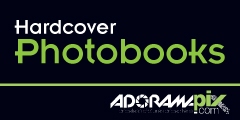 One of my very earliest models was a devotee of Gil Elvgren, one of the two greatest pinup artists to ever put brush to canvas. Together, she and I did many shoots, which were inspired by his works, always trying to put our own twist on the stories he told.
GlamModelz Magazine: What or who inspires you as an artist? Cliff: Aside from the afore-mentioned Elvgren, there is Alberto Varga (later Alberto Vargas), who illustrated for both Esquire (as Varga) and, later, Playboy (as Vargas). As a teenager, I remember admiring his style and the grace of his work and of his models (when I could spirit my Dad's Playboys out of the house). More recently, I've been really inspired by (in no particular order) Robert Alvarado, Sam Rambo, Chuckarelei, Quintin, Robert Davidson, and GW Burns.

GlamModelz Magazine: Are there any special techniques or processes you would care to share with others interested in Pinup Art? Cliff: My most valuable asset is my ability to make a young lady, who knows nothing about me, feel comfortable in the space of a few minutes in the studio. Almost every time a model comes to me for the first time, she knows little or nothing about shooting pinups.
I'm proud of the fact that we have her oooh-ing and ahhhhing in short order and the results show a great deal of enjoyment. I think that's the biggest attraction about pinups is that there is no serious side to them. It's all pure joy.
GlamModelz Magazine: What challenges do you face in this industry? What would you change about it, if you could? Cliff: Anybody who knows me knows that my biggest challenge is "flakes". I, like most of my contemporaries, have had many young ladies who are over-the-top excited about doing a photo shoot when they book it, but somehow lose all that enthusiasm by the time the shoot date arrives and either they don't arrive or call or they call the night before and cancel.
As far as technical and artistic challenges, I constantly come up against images that drop my jaw and make me think, "Why can't I shoot like that?" The answer is always, of course, that I can. I just have to find the time and resources and apply myself, while still maintaining a living (I make nothing from glamour photography).
GlamModelz Magazine: What equipment is essential for you as a glamour photographer, to capture your "best shot"? Cliff: It sounds corny, but the most valuable "equipment" I have is my eye. The camera gear I use is Nikon, but I could do just as well with Canon or any other brand of equipment. My lighting is Alien Bees, but I could do just as well with other brands. I use Photoshop extensively, but with other software, I would figure out a way to achieve the results I want. However, if I can't see what makes a good shot, I could be shooting and editing with anything I wanted and still getting nothing but snapshots.
GlamModelz Magazine: What are your goals for your photography? Other goals? Cliff: My mantra is, "If it ain't fun, don't do it." I'll continue to live by that mantra as long as possible and apply it to my pinup photography. To that end, I am constantly on the lookout for cool ideas for my next shoot. I'm greatly helped in that respect by most of my models, since we collaborate on what to shoot. Often, we will shoot the model's concepts, tossing me an occasional bone.
My greatest models always show up with a bucket full of ideas and a bag full of outfits to make them work.
GlamModelz Magazine: What qualities should Models/MUA's/Stylists, etc have to work with you? Cliff: Personable comes immediately to mind. If you can stand in front of me for two minutes and do a multitude of silly things, as a model, you'll probably come away from a shoot with wonderful images.
As a MUAH, you should have a feel for the looks of the 1940's and 1950's. It helps if you've done pinup shoots, but it's much more important to be able to "feel" the genre.

Model: Katie Riebesehl
GlamModelz Magazine: What advice do you have for new/amateur photographers who want to shoot Pinup style glamour? Cliff: Study, study, study. I still take my Elvgren book into a quiet corner and look for little features in his images that I hadn't noticed, before, but that make the story richer and fuller. Elvgren's work was all about the beauty of the model and the story he was telling.
Next, learn to work with models. Get an account on Modelmayhem and on Facebook and continually press for new opportunities to shoot. Never fail to show up, regardless of the reason. Flaking is inexcusable and there are very few people in this community who will recommend a flake to their associates.
Finally, always look at an image with an eye to how you would improve it. Imitation is a form of flattery that very few people appreciate. Come up with your own ideas and you'll have models pounding down your door to get into your photos.
GlamModelz Magazine: Tell us about your biggest accomplishment to date or what makes you most proud. Cliff: I'd have to defer that question to my contemporaries. I don't feel I have any significant accomplishments. I value every experience I've had as another opportunity to accomplish an image that is a "cut above" what came before.
Model: Katie Riebesehl
GlamModelz Magazine: What advice do you have for new models who want to shoot with you? Cliff: Please, please, please talk to me. If I have to track you down to find out if you are coming or not, I assume that means you have lost interest. A simple phone call or text message goes a long way to reassuring me.
Models with whom I've shot many times still take the time to drop me a line every once in a while just to say hi and I do likewise.
Next, anything you don't bring will not show up in our shoot. What I mean by this is, while shooting, we'll be constantly discussing items of wardrobe, makeup, hair, accessories, props, etc. Every time you say, "I have one of those at home" is a time we'll have to figure something else out. Not that you should bring the kitchen sink, but keep an open mind about the things around you. Look at things from a standpoint of how they might fit into a cute shot.
View yourself as a model. This may sound obvious, but if you take yourself for granted you won't be able to make the best images possible with the photographers who you are working with. Remember, you are just as lucky to work with them as they are to work with you.
A woman is truly beautiful when she balances physical and spiritual beauty, taking neither for granted and taking neither too seriously.
GlamModelz Magazine: In addition to photography, do you have other skills/interests/talents in which you excel? Cliff: In my professional life, I am a yacht designer of 40+ years. In that capacity, I've learned to operate 3-d modeling and rendering software, which I now use to create virtual sets, which can be seen in several of my images, especially those done with Katie Riebesehl.
GlamModelz Magazine: What other interesting facts would you like GlamModelz readers to know about you? Cliff: I'm a Teddy Bear. Anyone who has shot with me will tell you that I do everything I can to make them comfortable and their comfort and safety are the most important feature in any shoot.
GlamModelz Magazine: Would you like to send a special holiday message to our young men and women serving in the armed forces? I'd like to send them all tickets home, but barring that, I'd like to offer my sincere and undying appreciation and that of my family for all they do and sacrifice to secure and maintain our freedom.
Cliff's Gallery:

Cover Model: Kelsey Hansen, Models appearing in the gallery: Ashley Green, Katie Riebesehl, Kitty Mansfield, Kelsey Hansen, Gina Perkins, Lyssa Kay, Mandee West, Scarlett Renee, Simone Gear and Whitney Dalynn
GlamModelz Magazine: Where can we see more of your work? How can models who wish to shoot with you contact you? I have pages at: http://Modelmayhem.com/111979 http://Modelmayhem.com/639313 http://modelmayhem.com/1372035 http://facebook.com/profile.php?id=705200475 http://borrowedlightimages.com Please make initial contact at the first Modelmayhem.com address or (preferably) on facebook.
Thanks again, Cliff, for taking time to share with our readers about your passion!
Jett-Ray
Managing Editor
GlamModelz Magazine
Share us with your friends :)
---
You may also enjoy reading :
GlamModelz Magazine is excited to present Scarlett Renee, of Seattle, Washington. Scarlett is a new model on the scene working hard to become an estab ...
---
Posted by: GlamModelz Magazine in: Featured Glam Pros on: November 29, 2011
GlamModelz.com Magazine,The most Fabulous site on the Internet, where HOTNESS Hangs!! GlamModelz Magazine is a pictorial exposé geared towards working professionals in today's glamor industry. We are internationally cultured, inspired and dedicated to showcasing the cutting edge works of today's market, while also providing useful information for those wishing to make their break into the modeling industry. GlamModelz magazine offers an unbiased perspective into Glamour, Beauty and Art Photography Modeling. GlamModelz Magazine
© Copyright 2012, All Rights Reserved. GlamModelz Magazine, is providing information and a public services on the World Wide Web for educational purposes only. Permission to use, copy and/or distribute documents, text and/or graphics from this World Wide Web server is strictly Prohibited under United States of America, Federal Law, without first obtaining written permission.
---
Images, Graphics and/or Articles on this webserver containing the logo, brand or trademarks of separate inanities, are the sole property to that company or organization and are used with their explicit permission and guidelines.