Glamour Makeup Artist – Tiffany Diamond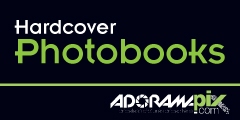 For the GlamModelz Premiere Issue, I had the honor and pleasure of interviewing Glamour Makeup Artist…
The makeup artistry Tiffany creates is flawless and detailed to perfection. But that is a just a glimpse of the wealth of the talents she possesses.
In addition to being a model, actress, hairstylist and accomplished MUA, Tiffany is a well-known and sought after Burlesque Dancer/Choreographer.
Her experience in MakeUp Artistry ranges from Pin-up and Glamour to prosthetics and special-effects for the stage and silver screen. She is multitalented, energetic and a vibrant star who inspires everyone she meets.
Ladies and Gentlemen – Ms. Tiffany Diamond…(the audience cheers!)
Beauty Editor Jett Ray: You are gifted with many talents, how/why did you become a Makeup Artist?

Glamour Makeup Artist, Tiffany Diamond: My make-up artistry career began due to the fact that I am a professional dancer/choreographer first.
…Being skilled in many aspects of the theatre has always been beneficial to a career in entertainment…and besides…make-up is FUN!
JR: Where do you find your personal/professional inspiration?
TD: Everything from the Golden Era of Film to the late make-up artist extraordinaire Kevin Aucoin…Through them as well as many others, I always felt encouraged to Play!
JR: Any tips for those new to the Glamour/Beauty modeling industry?

TD: Always remember that You Are Beautiful – Even in the face of rejection. ***(THAT'S WHY WE LOVE YOU TIFF! You are such an encouragement to others…Thank you.
JR: What is your biggest accomplishment to date?
TD: Upon graduating High School, I can remember thinking… "to make a living doing what you love to do…now that's what I want!"…I get to do this every day and I am so thankful!
JR: What are your future goals?
TD: To continue to live life and love to the fullest…The Universe will dazzle you if you let it!
JR: What is your favorite style of Modeling/Photography to work with?
TD: I absolutely adore Pin-Up, Cheesecake, and Glamour…but working with open ,creative minds of any sort is always a pleasure!
JR: Any suggestions for the website…how can we make it better?

TD: Keep talking to people…Communication is knowledge…In learning we teach and in teaching we learn!
JR: Do you like to travel for work? Where have you traveled to for your career?
TD: In my 14 year career I have been to Paris and Nice France, Beirut Lebanon, Helsinki Finland, Munich Germany, New York, Las Vegas and almost everywhere in between…And through it all, my make-up was right there with me.
JR: Tell us about an unusual event that has occurred during your career.
TD: I once showed up for a project where the actor assigned to wear the Most prosthetic pieces was allergic to any & all adhesives and glues…Talk about an exercise in creative contouring and sketching!!!
JR: Where we can see more of your work?
TD: I have the priviledge of working with internationally known fantasy photographer Leroy Roper. Much of my work is featured in The Leroy Roper Gallery…located at 3025 Main Street in Dallas Texas…as well as in his various online publications…
www.leroyroper.com
www.myspace.com/artofleroy
JR: Any upcoming events?

TD: Saturday October the 18th is the official Grand Opening of The Leroy Roper Gallery…and Halloween Party…Thus making it a Night at The Ghollery…There will be Food, Fun, Art, Living Art, Performance Art and of course I will be featured!!!
JR: Any makeup tips or secrets you'd like to share with new MUA's?
TD: Get out your make-up…Grab your friends…and Play, Play, Play!…The more you Play, the more you learn…practical application beats anything read from a book!
For More Information and Booking Contact:
Tiffany Diamond
tiffdiamond@yahoo.com
www.myspace.com/tiffdiamond
Share us with your friends :)
---
You may also enjoy reading :
GlamModelz Magazine interviews Glam Model Tiffany Morantes of Olympia, WA Tiffany Morantes, has a unique style that is all her own. With creative pos ...
---
Posted by: Jett in: Featured Glam Pros, MUA's and Hairstylists on: October 24, 2008
***** Welcome to GlamModelz Magazine, "The Most Glamorous Site on the Internet" ***** Jett Ray is the Managing Editor of GlamModelz Magazine. She has been a post-secondary instructor at local colleges in the Dallas area for over 10 years. Her background in writing comes from a corporate perspective in which had responsibility for composing articles regarding career development and personal-enrichment techniques. Jett is seasoned seminar speaker, event-planner and hostess, in addition to being an experienced model and makeup artist. She has obtained credentials as a Registered Medical Assistant and earned a Bachelor of Arts and Sciences Degree from Dallas Baptist University, with concentration in Psychology and Healthcare Management. Jett is currently a graduate student enrolled in the Master of Arts in Counseling Program at DBU, with the goal of obtaining a Ph.D and establishing a practice in the near future. ****Her love for art, design, colors and beauty began at a very young age and she has been in love ever since! ****Jett is actively involved in Dallas' Glamour, Fashion, Music and Social Scene and can be found networking at various events around the Metroplex. Jett
© Copyright 2012, All Rights Reserved. GlamModelz Magazine, is providing information and a public services on the World Wide Web for educational purposes only. Permission to use, copy and/or distribute documents, text and/or graphics from this World Wide Web server is strictly Prohibited under United States of America, Federal Law, without first obtaining written permission.
---
Images, Graphics and/or Articles on this webserver containing the logo, brand or trademarks of separate inanities, are the sole property to that company or organization and are used with their explicit permission and guidelines.
GlamModelz Magazine, Volume 7, Issue 1, October 2013