You just can't have Glam, without the Glitz!!!
Accessories are a must-have in the Glam, Beauty and Fashion Industry. Necklaces, earrings, bracelets, anything that sparkles…they all add that extra special "something" to every shot. GlamModelz Magazine caught up with the ever-busy Socialite, Jewelry Designer and Glam Model – Debbi Mathews. Here's how it went…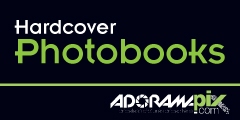 Jett: How did you develop an interest in jewelry and designing?
Debbi of D.M. Designs: I have always enjoyed being creative. Jewelry designing started becoming very common with the industry/market when wholesalers started selling natural stone and sterling silver findings. Jewelry designs went from fashion beads to natural beads, allowing jewelers to create quality work.
Jett: Where do you get your ideas for designs?Debbi: I get my ideas from what is popular, from magazines and from my own imagination. Being artistic and creative is part of my personality and ideas come to me naturally, allowing me to create beautiful artwork.
Jett: What are your favorite pieces?
Debbi: My favorite pieces are jewelry designs with a lot of color. I really enjoy working with Turquoise, it is one of the most popular natural stones and comes in many different shades of blue and green and I like using pendants with natural stones, especially dragonfly pendants in sterling silver. Another favorite is the Opalite stone, it is a milky white iridescent stone that mixes well with Swarovski crystals, and I get lots of compliments when I wear the Opalite.
It is really hard sometimes to pick my favorites, mostly because each piece of jewelry I create is different and I know that people like wearing different pieces of jewelry and having a one of a kind piece.
Jett: How long have you been a designer?
Debbi: I feel like I have been a designer ever since I was a little girl. I have been creating different things for a long time and giving away my creations to my family and friends. I have always wanted to do more and designing jewelry is the most fun I have ever experienced, so I started my business in February of 2003.
Jett: What are your future business goals?
Debbi: My future business goal is to become a successful, well known jewelry designer. I am working hard towards creating pieces of jewelry that everyone wants to have in their collection.
Jett: Tell us more about your personal background, what other interests are you involved?Debbi: I have been married for 18 and half years, I am a glamour model and I am working as an environmental consultant. I am well known in my home town, Boerne, Texas and a part of The Greater Boerne Chamber of Commerce. Currently I have shows at The Dodging Duck Brewhaus in Boerne and I have placed my jewelry on consignment at three locations in town, Mercedes-Benz of Boerne, Salon Infusion and The Cibolo Haus.
Jett: Did jewelry designing help you get started in glamour modeling or vice versa?
Debbi: D. M. Designs is what got me started in modeling. I was modeling my own line for brochures and websites and someone recommended that I should model. All I ever wanted was people to know how beautiful my work was and that how much I enjoyed making them feel beautiful with the accessories that I created.
Jett: Who are your clients and target audience?
Debbi: Women that love jewelry and men who love jewelry on women.
Photographers and models that like the top of the line accessories and enjoy being photographed in them.
Jett: How well do your designs fit within the glam/beauty industry?
Debbi: Extremely well! My designs are designs that fit any style. I can make high end fashion or just costume bling. All of my designs are made with Natural or Semi-Precious Stones, Swarovski Crystals and Sterling Silver or Gold-filled.
Jett: Do you create pieces that a customer designs or gives ideas about?
Debbi: Yes, I create or custom design pieces that my customers would like to have in their collection.
Jett: Where we can see more of your work?
Debbi: My Model Mayhem Page - DM Designs
And of course, MySpace - DM_Designs
Thank you Debbi. Your work is beautiful!
**Just in time for the holidays and would make a perfect gift for your special GlamGurl!! **
For More Information Contact:
Debbi Mathews
Jewelry Designer/Owner
D. M. Designs
P. O. Box 2172, Boerne, TX 78006
210-865-2075
Share us with your friends :)
---
You may also enjoy reading :
You Better Work: the Grueling Glamour of Fashion Design Author: Kelli Smith Do you spend every Wednesday night glued to the TV in anticipation o ...
---
Posted by: Jett in: Designers, Featured Glam Pros, Jewelry on: November 30, 2008
***** Welcome to GlamModelz Magazine, "The Most Glamorous Site on the Internet" ***** Jett Ray is the Managing Editor of GlamModelz Magazine. She has been a post-secondary instructor at local colleges in the Dallas area for over 10 years. Her background in writing comes from a corporate perspective in which had responsibility for composing articles regarding career development and personal-enrichment techniques. Jett is seasoned seminar speaker, event-planner and hostess, in addition to being an experienced model and makeup artist. She has obtained credentials as a Registered Medical Assistant and earned a Bachelor of Arts and Sciences Degree from Dallas Baptist University, with concentration in Psychology and Healthcare Management. Jett is currently a graduate student enrolled in the Master of Arts in Counseling Program at DBU, with the goal of obtaining a Ph.D and establishing a practice in the near future. ****Her love for art, design, colors and beauty began at a very young age and she has been in love ever since! ****Jett is actively involved in Dallas' Glamour, Fashion, Music and Social Scene and can be found networking at various events around the Metroplex. Jett
© Copyright 2012, All Rights Reserved. GlamModelz Magazine, is providing information and a public services on the World Wide Web for educational purposes only. Permission to use, copy and/or distribute documents, text and/or graphics from this World Wide Web server is strictly Prohibited under United States of America, Federal Law, without first obtaining written permission.
---
Images, Graphics and/or Articles on this webserver containing the logo, brand or trademarks of separate inanities, are the sole property to that company or organization and are used with their explicit permission and guidelines.
Ladies, Start Your Self-Color Analysis Now!!