GlamModelz Magazine: Let's get started! Tell me about your background…how did you get started in Photography? Tav: This is a long one. You should start brewing that coffee now. Well, it all started way back in the film days. I took a basic black and white photography class in college as part of my graphic design degree. I was totally enthralled by the process: from capture, development, to print. I spent a good portion of that semester in the dark room. Once class was over, at the time, digital was pretty new, so I bought the most expensive prosumer Nikon I could afford, which happen to be the Nikon CoolPix 8700. The black and white process really translated well for my digital photography. ASA film turned to ISO, and aperture and shutter speed remained the same, so it was pretty cool. I really would have liked to stay in the dark room, but I simply didn't have the time or money to maintain that hobby. Then one day my hard drive died and I lost everything. Plus I was also really frustrated with the CoolPix's manual settings; it was all through menus. I was so distraught and discouraged that I pretty much just took casual photos from then on.
Fast forward 5 or 6 years. A friend asked me to take some photos with her Nikon D40 which was an entry level camera. I was amazed at how much it reminded me of the film days. It was so much less frustrating! I decided to get the Nikon D60 (which was a step up). I really started shooting more seriously as a hobby at this point. Facebook allowed all of my friends and coworkers from my past and present to view my photos, and the reception was wonderful. Many people encouraged me to start shooting portraits and weddings; and like an arrogant brat, I thought to myself, "Sure! Why not? It's easy money!"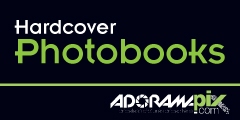 How wrong I was. I had no idea how much I DIDN'T know. I was blessed with patient clients early on. The work I turned in to them should be a crime. Luckily, I shot everything on the cheap or for free, so I suppose that's why I haven't been sued! I quickly started researching everything from technical manuals on the process of photography, to composition, to the business side, and really got my act together. Researching the different photography industries really humbled me – it made me realize just how little I knew. I was embarrassed by my own arrogance. Now I'm much humbler, and I'm still learning. I'm teaching myself more advanced concepts. Lighting being my number one priority as of this interview. I see big improvements with each shoot. My next one is bound to better than my last.
GlamModelz Magazine: Why Glamour /Beauty? What other genre's and styles interest you? Tav: The really cool part about glamour is the thought that goes into each shot. I'm used to shooting portraits; pose the person to make them look good, let them be themselves so personality shows, etc. With glamour, you have to sell a feeling, or mood, or feature something be it a product or look, or all of the above. It's quite the challenge. The other part I really enjoy about it is the technical aspect. How are you going to use your lighting equipment to achieve the look you're after? What are the optimal camera settings that will work best with the lighting? How can you use your equipment to supplement the environment you're in and vice versa?
Other genres I love include landscape and nature photography. I also have an eerie draw towards urban decay. I love shooting weddings and portraits. I don't classify myself as a specific type of photographer. I feel there's way too much beauty in the world to just work in one medium. Where I excel is combining my different passions – a newlywed couple in a sprawling landscape, or the juxtaposition of a beautiful model in a grungy warehouse. For these I like to work with HDR (High Dynamic Range) to separate myself from the pack. These are the photos my clients absolutely fall in love with, and they happen to be the photos that I pat myself on the back for.
GlamModelz Magazine: What or who inspires you as a photographer? Tav: As far as other photographers go, I find a lot of inspiration in other wedding photographers, particularly on the Digital Wedding Forum (www.dwf.com). A lot of people may think of wedding photographers as hoaky, but it really requires every ounce of photographic knowledge to do a great job, and that industry has changed a lot in the past few years. You need to be a photojournalist, a glamour photographer, a portrait artist, and a landscape artist. All under mixed lighting conditions from bright sunlight to dim reception lights, and literally everything in between.
Fashion and glamour photographers in general are a great influence as well. I love flipping through magazines and examining the ads. Successful glamour requires an absolute mastery of light and composition. I'm in awe of what these commercial photographers do on a daily basis. When I look at their photos, I try to replicate their lighting set-ups in my head. I try to guess how many lights they used, how they used them, and what light modifiers they used to achieve the masterpiece I'm looking at. I think of myself as a documenter. I'm a natural observer. A lot of my best shots are candids. I'm very selective with my shutter. I don't just click away just because I can. I wait, bide my time, and capture a moment. When it comes to landscapes and cityscapes, I pay attention to what everybody else ignores. So to answer the question, the world around me inspires me. I'm on the outside looking in, and I wouldn't have it any other way.
GlamModelz Magazine: What challenges do you face in this industry? What would you change about it, if you could? Tav: I personally don't face too many challenges in the glamour industry. I'm quite content providing models with portfolio shots. If, however, I wanted to break into commercial or fashion photography, I would face many challenges. The business end would be the greatest challenge.
The amount of preparation just to meet with a commercial client is enough to make my head spin. Then if you land that job, your creativity is limited by the art director. When your creativity is managed by someone else, it doesn't feel like your work anymore. I've never landed a commercial gig, but I found that working in the advertising industry as a graphic designer was a task of futility. The final product was never what I started out with. It was simply the command of the art director. Sometimes for the better, sometimes for the worse. I imagine the higher-end glamour industry would be the same way.
GlamModelz Magazine: What equipment is essential for you as a glamour photographer, to capture your "best shot"? Tav: Prime lenses! More specifically, prime lenses above 50 mm. Anything less would give much unnecessary distortion. The last thing you want to do with a beautiful model is to exaggerate the length and size of their limbs! I only shoot with primes for glamour and portraits. They're much sharper than zoom lenses.
For lighting I use up to 6 strobes. All off-camera. I never use on-camera flash. I love using my 24×36 softbox as my keylight, and use snoots and grids for hair and background. I have been known to use the occasional umbrella, but only if I have to light a large portion of the frame. I'm a Nikon guy, so I shoot with the D700 and all Nikkor lenses. I don't believe that one brand is better than the other; it's just personal preference.
Gear aside, the absolute most important tool is a good model. No matter how you dress up a photo with lighting and props, it's all for nothing if your model can't act. That's right. Act. The most subtle of facial expressions can make or break a photo. The model sets the mood and tone for the photo. If they can't convey a feeling, your lighting and lenses will not be able to compensate. You could be shooting with a $45,000 Hasselblad for all I care. You will not get the shot without a good model.
GlamModelz Magazine: Paid vs. TF* shoots – What are your views and preferences? Tav: This is an interesting question. My view on this topic is that I want to get paid. I put a lot of love and effort into each photo and would like to get compensated accordingly. However, the trade arrangement is cool for two reasons: 1. Without the constraints of a business transaction, you can really take your time with each photo: experiment with lighting, outfits, and locations. This is crucial if you're learning how to use your gear, and I highly recommend this approach to anyone learning something as intimidating and finicky as lighting. Unless you can do the math equations in your head for how much power you need for each light in each situation, work for free. When starting out, anyway. 2. You build portfolio material.
Once you know your gear and you have enough portfolio material, NOW you can charge. Remember, many models have limited income and therefore can barely afford to pay a photographer for that one shot that is going to give them the slight possibility of being picked out among thousands of other models for that one big break they're all pining for. This industry is much tougher on models than it is on photographers, and I feel it's my ethical responsibility to NOT waste their time and money while I'm futzing around with my gear. That's my personal choice, and I'd like to think many photographers feel the same way, however, human nature dictates that this isn't always the case.
GlamModelz Magazine: What are your goals for your photography? Other goals? Tav: My ultimate dream is to become a staff photographer for National Geographic. Each one of those photographers produce pure visual nirvana, and I'd love to one day count myself among their ranks. People tell me that my nature photography is worthy of Nat Geo, so I know I could attain that goal should I set my mind to it. However, I say it's a "dream" because I'm not working towards that at this point, and don't really intend to in the near future. Operative word being "near." I'm actually quite busy and happy with my wedding and portrait business, and excited for my new glamour avenue.
For a more "present" goal, I'd like to really delve deeper into glamour the way I've done with weddings and portraits. It's another branch of business I'd like to expand into. Like I said before, I'm content providing models with portfolio material. I don't intend to shoot for Vogue or Calvin Klein. Unless, of course, an opportunity presents itself. Though I'm not going to hunt down that opportunity.
GlamModelz Magazine: What qualities should Models/MUA's/Stylists, etc have to work with you? Tav: It depends on the purpose of the shoot. If a MUA wants to show off his or her portfolio, the model would be a cog in that machine; meaning the make-up is the subject; not the model. I would work with the MUA to achieve what she or he wants to accomplish in terms of mood and composition. The same applies to a stylist.
Models need a little more than that. Like I said before; a model needs to know how to act. They need to be able to show a wide gamut of emotions with the slightest of facial expressions. Forgive the cliche, but when I say, "Be seductive," I want to see that slight squint of their eyes and that slight parting of the lips that conveys seduction.
All three: models, MUAs, and stylists, however, need to be open to my interpretation of their ideas. That philosophy works both ways. I'm open to their ideas. In fact, I welcome it. When someone has a previsualization of what their photos will look like, it helps me to add my spin to it, and we all walk away happy.
GlamModelz Magazine: What advice do you have for new/amateur photographers who want to shoot glamour? Tav: There are several hats each photographer needs to wear: artist, technician, business man/woman. If you're taking your photography seriously enough, chances are pretty good you have the artist side secure, though it doesn't hurt to seek out inspiration and study the work you admire.
Know your gear. Know how your camera works. Learn the limitations of your camera and lenses. Learn how to sculpt with light. Learn how your lights work. You need to be able to predict what your settings will do before you take that test shot. Otherwise, you're wasting someone's time and money. That's a quick way to earn a bad reputation.
Learn the business end. What products will you offer? What services will you offer? How will you price your products and services? Figuring out your prices is probably the toughest part. Learn how to use spreadsheets to keep track of pricing, sales, and invoicing. And don't forget marketing! How do you plan on marketing your services? And that's just the tip of the business iceberg. Don't fear, though. There's books on all this stuff. Read up, sucka!
GlamModelz Magazine: Tell us about your biggest accomplishment to date or what makes you most proud. Tav: My biggest accomplishment to date was the launch of my business. I made something out of nothing all by myself. I taught myself everything and did this on my own. Nothing beats that feeling. Of course, friends and family were there all along the way to encourage me, and that was, and still is, my rock. Actually, being featured in this interview is another big one! Having my work recognized and being interviewed speaks quite loudly about the quality of my work, and is the ultimate compliment. For that, I thank you. Pride is a big issue for me. It's my strength and also my Achilles' heel. There isn't one photo that leaves my studio that I wouldn't stand behind. I refuse to show clients anything done halfway. Each time a client receives an album, or sees their child's portrait, they just gush and thank me. My ego inflates to the point that you need to butter the doorways just to fit my head through. Then I see a photo by masters like Jerry Ghionis or Yervant, and I'm back down to earth. The masters keep me humble.
GlamModelz Magazine: What advice do you have for new models who want to shoot glamour? Tav: You'd better have a thick skin. People are going to tear you apart based on your looks. Many photographers and modeling agencies have grown insensitive; many are superbossy. You have to be able to take the hit and realize your looks are intended to sell something, whether it's a mood or a product. These comments aren't meant to be a personal slight against you. Maybe some are. Who knows? Either way, you need to have a think skin. Also, practice different facial expressions and emotions in the mirror. Let your face get used to the sensation of specific expressions so that when you're behind the camera, you know you're showing the right expression. Remember, you're paying a photographer, if you can't get your expressions right, you're wasting your own time and money. The photographer isn't the only one who can waste time in a photo shoot.
GlamModelz Magazine: In addition to photography, do you have other skills/interests/talents in which you excel? Tav: It's funny you should ask. I also teach 4th grade. It's my higher calling. It's my way to contribute to society in a way that photography could never do. Obviously, both are powerful in their own ways, and both have had major impacts on the world.
I think of my dual careers as a yin and yang. Teaching offers a satisfaction that photography never could, and photography offers a satisfaction that teaching never could. I could never live with one over the other. If teaching was the only thing I was doing, I would grow restless since I've always been an artist in one way or another. On the flip side, if I was only doing photography, I would probably lose my passion for it as it would now be seen as "work." Right now, I don't consider photography work since I love it so much. I could see that changing if I was photographing to pay the rent. My landscapes and cityscapes would definitely take a back seat, they may even wait in the trunk! If I don't get to shoot for pleasure and create art, I get VERY restless and cranky.
GlamModelz Magazine: What other interesting facts would you like GlamModelz readers to know about you? Tav: I'm a huge music fan. I love going into a record store (yes, a record store) and buying old vinyl records. I could spend hours going through bins searching for gems. Especially '80s metal and old country. I always get funny looks as I bring an Iron Maiden record alongside Waylon Jennings to the counter. Totally weird, I know, but I'm a man of many moods.
Tav's Gallery

GlamModelz Magazine: Where can we see more of your work? How can models who wish to shoot with you contact you? Tav: More of my work: www.tavimages.com. You can find me on Facebook; just search for Tav Jinivizian, and now I'm on modelmayhem.com/tavimages. Calling works best since you might end up in my spam box.
GlamModelz Magazine: Thanks again, Tav, for taking time to share with our readers about your passion!
Share us with your friends :)
---
You may also enjoy reading :
There is nothing quite like the feeling of watching a lovely young lady walk out of the makeup/styling room and then reeling with delight when I bask i ...
---
Posted by: GlamModelz in: Featured Glam Pros on: December 18, 2011
GlamModelz.com Magazine,The most Fabulous site on the Internet, where HOTNESS Hangs!! GlamModelz Magazine is a pictorial exposé geared towards working professionals in today's glamor industry. We are internationally cultured, inspired and dedicated to showcasing the cutting edge works of today's market, while also providing useful information for those wishing to make their break into the modeling industry. GlamModelz magazine offers an unbiased perspective into Glamour, Beauty and Art Photography Modeling. Add us: Facebook iStudio MySpace Twitter Our RSS Feed GlamModelz
© Copyright 2012, All Rights Reserved. GlamModelz Magazine, is providing information and a public services on the World Wide Web for educational purposes only. Permission to use, copy and/or distribute documents, text and/or graphics from this World Wide Web server is strictly Prohibited under United States of America, Federal Law, without first obtaining written permission.
---
Images, Graphics and/or Articles on this webserver containing the logo, brand or trademarks of separate inanities, are the sole property to that company or organization and are used with their explicit permission and guidelines.