The Vasaelini brand is a couture collection of designer handbags currently positioned to expand internationally. We are happy to share the recent interview we had with the CEO/Owner of Vasaelini ~ Lily Vasaelini.
GlamModelz Magazine: Lily, we thank you for the time to talk with us about your gorgeous work and exclusive line. How does your background lead up to designing handbags?  Lily Vasaelini: Fashion was always on my mind since a very early age, and I was very particular about the colors and material that I was wearing; my mother was a great inspiration for me as a freelance designer, details and pattern making became a second nature to me. By education, I have a degree in health/science; however fashion excites me and is a great passion. I started sketching for several years prior to launching my line, and after a few years of contemplating I initiated my first creation.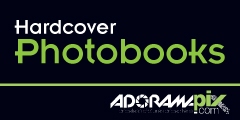 GM: At what point did you just "know" you wanted to design handbags? Vasaelini: Fashion came very natural to me and I was sketching as early as ten. As a child I would try to modify handbag designs, by adding or removing a piece, to make them as I wanted. Finally in December 2009 I decided to bring everything to life and launch my brand.
GM: Classy, elegant and fabulous ~ I love your work. What or who inspires you? Vasaelini: Passion, nature, colors, textures, flowers, photos, paintings, and architectural details are part of my daily inspirations. I dream designs, and I can never stop thinking about the next collection.

GM: How do YOU define your personal style? Vasaelini: Chic as the French say.
GM: What is your biggest accomplishment to date?  Vasaelini: My two boys.
GM: What are your future goals ~ personally and professionally?  Vasaelini: I want to be able to bring my complete vision by creating more for my line, and to be an inspiration to all who are crazy about fashion across the world.
GM: For whom are Vasaelini handbangs created? Vasaelini: All women who care about their looks, even men who want to shop for their girls; and people who appreciate a work of art when they see it.
GM: What obstacles have you faced in this Industry?  Vasaelini: The economy has been affecting the industry in a lot of ways, but I have faith that talent and perseverance will stand up in any situation.
GM: Tell our readers about an unusual event or pivotal point in your career.  Vasaelini: The most pivotal point in my career was the creation of my first Vasaelini handbag. Taking a design from my mind into a real tangible creation represented a huge milestone for my future as a handbag designer. It gave me the confidence that I needed and has led to many more handbags with more to come.
GM: Where can we see more of your work, Lily? 
Vasaelini: My Facebook page is:  www.facebook.com/lilyvasaelini. My handbags can be viewed for purchase at: www.nelou.com/designer/vasaelini & http://www.oscarfierro.net/Handbags.html. You can follow me on twitter:   https://twitter.com/Vasaelini.  You may also contact me at: lilyvasaelini@msn.com or Phone-972.517.8540 for any additional information.
GM: Are there any events/features/showcases coming up in the near future?  Vasaelini: I am currently scheduling shows in New York, and Europe (Germany, England, Paris) the exact dates will be announced.
GM: An international tour…That is very exciting!
Thank you, Lily. We appreciate your time, adore your work and we look forward to hearing about your continued success.
~Jett Ray for GlamModelz Magazine
Photo Credits:
Hand bags: Lily Vasaelini
Photographers: Aaron Fairooz & Tiffinay Carter
Models: Roxanna Redfoot, Pam Le & Renee Austin
Stylist: Lily Vasaelini
MUAs: Kaia Bellanca & Kim Ngoc Tran
Share us with your friends :)
---
You may also enjoy reading :
You Better Work: the Grueling Glamour of Fashion Design Author: Kelli Smith Do you spend every Wednesday night glued to the TV in anticipation o ...
---
Posted by: Jett in: Designers, Fashion Design, Fashion Friendly, Featured Glam Pros on: June 9, 2012
***** Welcome to GlamModelz Magazine, "The Most Glamorous Site on the Internet" ***** Jett Ray is the Managing Editor of GlamModelz Magazine. She has been a post-secondary instructor at local colleges in the Dallas area for over 10 years. Her background in writing comes from a corporate perspective in which had responsibility for composing articles regarding career development and personal-enrichment techniques. Jett is seasoned seminar speaker, event-planner and hostess, in addition to being an experienced model and makeup artist. She has obtained credentials as a Registered Medical Assistant and earned a Bachelor of Arts and Sciences Degree from Dallas Baptist University, with concentration in Psychology and Healthcare Management. Jett is currently a graduate student enrolled in the Master of Arts in Counseling Program at DBU, with the goal of obtaining a Ph.D and establishing a practice in the near future. ****Her love for art, design, colors and beauty began at a very young age and she has been in love ever since! ****Jett is actively involved in Dallas' Glamour, Fashion, Music and Social Scene and can be found networking at various events around the Metroplex. Jett
© Copyright 2012, All Rights Reserved. GlamModelz Magazine, is providing information and a public services on the World Wide Web for educational purposes only. Permission to use, copy and/or distribute documents, text and/or graphics from this World Wide Web server is strictly Prohibited under United States of America, Federal Law, without first obtaining written permission.
---
Images, Graphics and/or Articles on this webserver containing the logo, brand or trademarks of separate inanities, are the sole property to that company or organization and are used with their explicit permission and guidelines.
GlamModelz Magazine, Volume 7, Issue 1, October 2013