In response to the many letters 'wishing to submit' to GlamModelz Magazine. Besides our open contests, have you considered shooting with a GlamModelz Magazine Photographer? Most travel extensively throughout America, they are based as follows:
Good Luck Ladies!
To Find a Glam Photographer by City Within USA: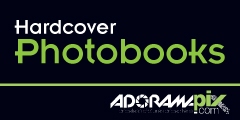 Share us with your friends :)
---
You may also enjoy reading :
GlamModelz Magazine interviews Glam Model Sarah Cunha of Sacramento, California. Sarah, is a new model on the scene working hard to become an establish ...
---
Posted by: GlamModelz in: Featured Glam Pros on: July 17, 2011
GlamModelz.com Magazine,The most Fabulous site on the Internet, where HOTNESS Hangs!! GlamModelz Magazine is a pictorial exposé geared towards working professionals in today's glamor industry. We are internationally cultured, inspired and dedicated to showcasing the cutting edge works of today's market, while also providing useful information for those wishing to make their break into the modeling industry. GlamModelz magazine offers an unbiased perspective into Glamour, Beauty and Art Photography Modeling. Add us: Facebook iStudio MySpace Twitter Our RSS Feed GlamModelz
© Copyright 2012, All Rights Reserved. GlamModelz Magazine, is providing information and a public services on the World Wide Web for educational purposes only. Permission to use, copy and/or distribute documents, text and/or graphics from this World Wide Web server is strictly Prohibited under United States of America, Federal Law, without first obtaining written permission.
---
Images, Graphics and/or Articles on this webserver containing the logo, brand or trademarks of separate inanities, are the sole property to that company or organization and are used with their explicit permission and guidelines.
GlamModelz Magazines: GlamModelz Magazine Issue 2
GlamModelz Magazine Volume 7, Issue 2, February 2014