There are works in the Glamour Industry that one would consider beautiful and skillfully crafted, and then there are those images that make you stop in your tracks! GlamModelz Magazine interviewed a creator of many such photography. The winner of our first open photographers cover contest: Josh Moore of Ultimate Exposure Photography, from Chicago, IL.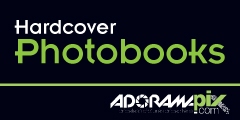 GlamModelz Magazine:
Let's get started! Tell me about your background…how did you get started in Photography?
Josh:
I had a passion for photography since 2006 when I picked up my first camera. Being that I was always in art classes through out my middle school and high school career picking up that camera was the best feeling of art I could have ever asked for. Ever since then I dropped my pencil and drawing pad and went strait to Digital Photography. I immediately started asking friends and family to let me take there picture. I taught myself everything so it did take time to build a solid portfolio, but I defiantly would not have had it go any other way. I am very thankful for those who have helped me build and who keep helping me build my business in photography. I continue to learn more and more every day!
GlamModelz Magazine: Why Glamour /Beauty? What other genre's and styles interest you? Josh: I really enjoy photographing Cityscapes at night, getting the flares and colors of streetlights and buildings make such great images and really make great wall art. The fact that you can make some one look so beautiful as well as make them feel good about them self is the best feeling which builds my love for why I mostly photograph Glamour/beauty.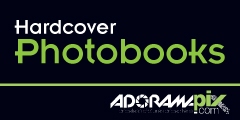 GlamModelz Magazine: What or who inspires you as a photographer? Josh: I am inspired by all photographers who have been able to make a good living in the industry. I get inspired by other photographers work all the time. The thing that keeps me going is the satisfaction of my clients
GlamModelz Magazine: What challenges do you face in this industry? What would you change about it, if you could? Josh: The biggest challenge in the industry is getting your name out there. Networking with others is key. I would not change a thing about how I see the industry.
GlamModelz Magazine: What equipment is essential for you as a glamour photographer, to capture your "best shot"? Josh: I always need my beauty dish and or soft boxes with me at every glamour shoot, and whats a glamour shoot without a fan blowing!
GlamModelz Magazine: Paid vs. TF* shoots – What are your views and preferences? Josh: Paid is the way to go, I feel that photographers deserve to get paid for the hard work we put out to make someone look good. In the end it is our image that is getting models signed to agencies and money in there pocket. Yet Im not totally against TF work because if I didn't have models help me out in the beginning I would not be where I am today with my portfolio. If a model comes to a photographer to shoot, the model should pay, same if a photographer asks a model to shoot, that model should get some form of payment.
GlamModelz Magazine: What or who inspires you as a photographer? Josh: My parents have always been an inspiration to me in everything I do. I am also inspired by other photographers work as well.
GlamModelz Magazine: What are your goals for your photography? Other goals? Josh: My goal is to one day have an actual store front. I want to be able to have a one stop shop where people can get amazing photography and top of the line music recording done. I want to monopolize the entertainment market.

Click here to view more details
GlamModelz Magazine: What qualities should Models/MUA's/Stylists, etc have to work with you? Josh: The one thing I look for in every person I network with is an outgoing personality and an understanding of how important we are to each others future in the industry. I work with anyone, if your new or tenured I respect what you do and will give you a chance to shine with me as long as you have an artistic eye or passion for what you do.
GlamModelz Magazine: What advice do you have for new/amateur photographers who want to shoot glamour? Josh: The biggest thing is learn your posing and lighting, without those skills you really cannot make it far. The more practice you can get with photographing friends and family the better. I taught my self everything I know. Never give up!
GlamModelz Magazine: Tell us about your biggest accomplishment to date or what makes you most proud. Josh: The best feeling is when you are out in public and someone you do not know sees you and asks for your autograph or praises you on work they have seen from you. That keeps me going!
GlamModelz Magazine: What advice do you have for new models who want to shoot glamour? Josh: Make sure you have the wardrobe for it and select the right photographer for the style you want to portray in your portfolio. I always recommend setting up a pre shoot meeting with your photographer to talk over ideas and look at a portfolio of their work. Also bring in images from magazines you like so the photographer has a style idea first hand. Photographers are visual people so sometimes we need to see what your looking for.
GlamModelz Magazine: In addition to photography, do you have other skills/interests/talents in which you excel? Josh: I love music! I have a full recording studio set up that local artist can come and record there mix tapes in.
GlamModelz Magazine: What other interesting facts would you like GlamModelz readers to know about you? Josh: I am a self taught photographer, I have had no school training in photography.
Josh's Gallery:

GlamModelz Magazine:
Where can we see more of your work? How can models who wish to shoot with you contact you?
Josh:
More of my work:
www.ultimateexposurephotography.com
or find me on Facebook! Email works too:
ultimateexposurephotography@yahoo.com
Share us with your friends :)
---
You may also enjoy reading :
Congratulations Abriana Lei, Winner of the GlamModelz Cover Model Search. Join us in congratulating Abriana Lei, the winner of the first GlamModelz ...
---
Posted by: GlamModelz in: Featured Glam Pros on: December 20, 2011
GlamModelz.com Magazine,The most Fabulous site on the Internet, where HOTNESS Hangs!! GlamModelz Magazine is a pictorial exposé geared towards working professionals in today's glamor industry. We are internationally cultured, inspired and dedicated to showcasing the cutting edge works of today's market, while also providing useful information for those wishing to make their break into the modeling industry. GlamModelz magazine offers an unbiased perspective into Glamour, Beauty and Art Photography Modeling. Add us: Facebook iStudio MySpace Twitter Our RSS Feed GlamModelz
© Copyright 2012, All Rights Reserved. GlamModelz Magazine, is providing information and a public services on the World Wide Web for educational purposes only. Permission to use, copy and/or distribute documents, text and/or graphics from this World Wide Web server is strictly Prohibited under United States of America, Federal Law, without first obtaining written permission.
---
Images, Graphics and/or Articles on this webserver containing the logo, brand or trademarks of separate inanities, are the sole property to that company or organization and are used with their explicit permission and guidelines.
www.facebook.com/jettray4ever
The Official Fan Page of Model and Actress - Jett Ray