GlamModelz Magazine would like to pay tribute to the young men and women in the military, spending their holidays away from family and friends defending our Nation. This year we are especially pleased to feature the Pinup work of Oscar from HDphotographer.

GlamModelz Magazine: Oscar, please tell us about your background… Why Pin-up and how did you get started in Pinup Art,? Oscar Diaz: I have always been fascinated by the beautiful women that I saw in Pin Up war posters. These models were not only sexy but they seem to always be having fun as well as of course being captivated by the seductive posing. I started my photography just over three years ago and I knew right away that I was going to go into the Pin Up style.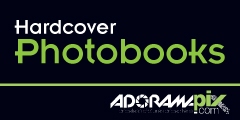 GlamModelz Magazine: What or who inspires you as an artist? Oscar Diaz: I have always been a big fan of Alberto Vargas whom I believe to be the best Pin Up artist of all time. His paintings capture the unique sexy, flirty and beautiful curves of women.
GlamModelz Magazine: What challenges do you face in this industry? What would you change about it, if you could? Oscar Diaz: I have come across many people that believe that Pin Up photography can only at its best be second tier photography if not lower. As a photographer/Artist I don't concentrate on what others think of Pin Up photography, I only strive to create images that inspire my creative juices.
GlamModelz Magazine: What equipment is essential for you as a Pin Up photographer, to capture your "best shot"? Oscar Diaz: Is not so much about the equipment but it's about finding models that are willing to have fun, smile, and flirt at the camera.
GlamModelz Magazine: What are your goals for your photography? Other goals? Oscar Diaz: I want to continue making a living out of taking Pin Up photography because it's something that I would never want to give up.
GlamModelz Magazine: What qualities should Models/MUA's/Stylists, etc have to work with you? Oscar Diaz: They should have the ability to let lose and be ready to have some fun during the shoot.
GlamModelz Magazine: What advice do you have for new/amateur photographers who want to shoot Pinup style glamour? Oscar Diaz: always strive to be better and never stop wanting to learn more and more and most of all have some fun.
GlamModelz Magazine: Tell us about your biggest accomplishment to date or what makes you most proud. Oscar Diaz: I have a brother who served two tours in Iraq and just recently returned from his deployment. While he was in Iraq I sent him and his friends lots of prints of my Pin Up pictures. He told me that it lifted their moral and of course they liked the beautiful ladies in the pictures.
GlamModelz Magazine: What advice do you have for new models who want to shoot with you? Oscar Diaz: Be ready to have some fun and laugh and smile are always a plus and a must when shooting with me.
GlamModelz Magazine: In addition to photography, do you have other skills/interests/talents in which you excel? Oscar Diaz: I believe I am an excellent parent. I have three amazing beautiful kids that make my life wonderful.
Oscar's Gallery:

GlamModelz Magazine: Where can we see more of your work? How can models who wish to shoot with you contact you? Oscar Diaz: More of my work can seen here: http://www.modelmayhem.com/558422 or at www.hdphotographer.com and they can contact me here: oscar@hdphotographer.com
GlamModelz: Would like like to leave a special message for the Troops? Oscar Diaz: I would like to take this opportunity to say, Happy Holidays and thank you so much for all your devotion and sacrifices you have made to protect our country and our way of life. Words alone can not begin to express our immense gratitude that we all owe all of our men and women serving in our military.
Thank you !!!
Oscar Diaz aka HDphotographer
Thank you Oscar for sharing your unique vision and talent with all of our readers at GlamModelz Magazine. We would like to join you in expressing our gratitude to all of the brave young men and women of the armed forces. We appropriate you and your sacrifices in the protection of our freedom, democracy and way of life. All of us here at GlamModelz Magazine pray for your safe and speedy return!!
GlamModelz Magazine,
Share us with your friends :)
---
You may also enjoy reading :
Oscar Fierro Fall/Winter 2011 Collection - Video Oscar Fierro is not only a brilliant designer with a larger-than-life personality, but he is also a ...
---
Posted by: GlamModelz in: Featured Glam Pros on: November 27, 2010
GlamModelz.com Magazine,The most Fabulous site on the Internet, where HOTNESS Hangs!! GlamModelz Magazine is a pictorial exposé geared towards working professionals in today's glamor industry. We are internationally cultured, inspired and dedicated to showcasing the cutting edge works of today's market, while also providing useful information for those wishing to make their break into the modeling industry. GlamModelz magazine offers an unbiased perspective into Glamour, Beauty and Art Photography Modeling. Add us: Facebook iStudio MySpace Twitter Our RSS Feed GlamModelz
© Copyright 2012, All Rights Reserved. GlamModelz Magazine, is providing information and a public services on the World Wide Web for educational purposes only. Permission to use, copy and/or distribute documents, text and/or graphics from this World Wide Web server is strictly Prohibited under United States of America, Federal Law, without first obtaining written permission.
---
Images, Graphics and/or Articles on this webserver containing the logo, brand or trademarks of separate inanities, are the sole property to that company or organization and are used with their explicit permission and guidelines.
www.facebook.com/jettray4ever
The Official Fan Page of Model and Actress - Jett Ray