Visual Advantages LLC, providing a valuable service to the Fashion/Editorial/Commercial Photography community, with a unique edge. Through conceptual style and presentation; Visual Advantages uncovers and utilizes professional resources available in a community overflowing with talent.
Jett Ray, GlamModelz Magazine's managing edtior, had the pleasure of talking with a good friend and the Founder of Visual Advantages LLC, Sallie LeBlanc.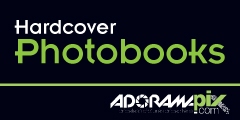 GM: Sallie, I am so pleased to give our readers the opportunity to hear you express, in your own words, what Visual Advantages actually is, and offer a background to learn about your services. How was Visual Advantages brought to life?
VA: I never had any intention of starting a business, actually. I started out working as a freelance photo stylist with multiple photographers in the Dallas area – styling models. I felt really lucky to be working with so many unbelievably talented people, especially during a time when the amateur photographer is rampant. Unlike the average consumer, I respect the real talent and the passion of the true professional photographer.
Over time, people started coming to me asking for photographers, or they assumed I was a photographer. It was a common mistake, and I would happily introduce them to the right photographer for their needs, as well as style their shoot myself. Then I realized this could be a real business, thus Visual Advantages was born.
GM: Excellent story! Amazing how our talents and gifts for doing certain things can ultimately pave the way for our success. You've worked with so many; what genre's and styles interest you most and work best for your services?
VA: As someone working in a creative profession, you will always fight the need for money vs. the need to express yourself for the sake of expression. Hopefully one will work with the other, but many times they collide. As a new business, I have been focusing on commercial photography – fashion, food, and product. But as people get to know me, as well as my business, I hope that will change, and I will be commissioned to do shoots for the sake of art.As a whole, I think Dallas needs to expand its artistic style and be open to photography as a true form of art. I think we have seen way too much glamour and pin-up. But instead of just complaining about what is happening, I have to be part of the change. I am here to create my own movement and make a name for myself as a real artist in Dallas. While L.A. or NY is great, and we can learn from them, we also need to create our own form of expression.
GM: I agree about the fashion industry in Dallas, and being a former glamour model – I would say that what we know in the U.S. about glamour – is not all that Glamour Modeling really is. Time…and progress will tell what becomes of it. I do hope you and those who share your passion are able to make the effective changes and impact that you desire. It is so needed. With that said, you have obviously seen some great work that has enlightened you about the process and industry. What or who, specifically, inspires you?
VA: I am inspired by history, art, as well as fashion. All of it goes back to humanity and our need for power, love, money, beauty, and God.
GM: What challenges do you face in this industry? What would you change about it, if you could?
VA: I think any industry where amateurs can pick up an expensive camera and just start shooting away will always fight to be respected. But part of the problem is that the consumer is not educated enough in photography to spot the fakes. It is my job to educate the consumer and help them through this process. I am still learning, but I know I will get better over time.
I also think photographers and stylists need to quit using local designers' clothings in their portfolio shoots. I am part of the problem, but have since stopped. I will now only style shoots with clothing that has already launched its campaign, is currently in stores, or has come from a thrift store. Local designers need to be commissioning and paying for their own shoots and paying a fair market value.
GM: What equipment is essential for you to capture the quality that you promote?
VA: As a producer, I rely on my photographers to have the best equipment possible for the shoot. But the equipment is not just the camera. It is also the environment, the natural lighting (or lack thereof), as well as the subject. Planning a shoot is very time consuming task, and I thrive on it.As a fashion stylist, having access to amazing clothing is always a huge help! I am always looking for funky shops, amazing thrift stores, and anyone with a great closet. Art and beauty is not just confined to expensive designer stores, though it does help!
GM: Sounds like you really love what you do, Sallie. What is your ultimate GOAL for Visual Advantages?
VA: My goal for Visual Advantages is first and foremost to be a well respected Dallas photography company in the United States. I want people to know my name, as well as know my company's name. Profits will always be important, but they will always be secondary to respect and integrity.As for where it goes and what it becomes as a business, I am slowly letting this business define and create itself. "I kind of see it like work of art. You have a canvas that is blank, and little by little, you add color, shape, and form. While you can plan all along, it will never look quite like you imagined!" <—- Love that!!
GM:How Fabulous! May I quote you? I guess I just did. Haha. Any other personal or professional goals to share?
VA: To continually expand my portfolio, meet amazing talent, and grow! I also need to continue to travel, not because I do not love my fellow Dallas-ites, but because I need to let other parts of the country see that there is amazing talent here in Texas.
GM: Absolutely. In Dallas, and abroad…Who are your clients?
VA: My clients are typically e-commerce sites, and I am also slowly gaining publications.
GM: Tell us about your biggest accomplishment to date…
VA: I just returned from L.A. where I got to work with some great talent for modelwirenetwork.com. The website did not dictate the type of photography, or what we created, so it was pure creative freedom. Bliss!
GM: What advice do you have for Photographers, Models, Stylists and other industry professionals who wish to succeed in commercial photography?
VA: I would say you always should have a goal. I see a lot of photographers who are willing to shoot just about anything, and a lot of stylists who will work with anyone. In order to be respected, you need to set a standard. I am not saying you need to be a snob, but working for the sake of working is fruitless.
Also, if you are a model who is willing to pose in the nude or in lingerie, you really need to be careful. Not just for safety reasons, but also because the majority of the nude photography is not art, but verging on pornography. Once you go there, it is hard to come back and be taken seriously as a model who can do commercial or fashion work.
Also, treat each other with respect. This is a small industry, and if you treat people badly, word spreads quickly, and you will be pigeon-holed as an amateur, and all you will be left shooting is babies and weddings!
GM: What other interesting facts would you like GlamModelz readers to know about you?
VA: I am producer and stylist who couldn't care less about what I look like; I am hopelessly happy with myself and who I am as a person. I am more interested in creating the art and fantasy. Sometimes I even forget what I look like until I look in the mirror.
So if you expect to meet some fashionista, sorry to disappoint you!
GM: Trust me, friends…Sallie LeBlanc does not disappoint! Where can our readers view more of your work?
VA: You can fan my facebook page, as well as check out my website (which will be updated, soon).
WEBSITE: http://www.visualadvantages.com
FACEBOOK PAGE: https://www.facebook.com/sallieleblanc
GM: I'm certain there will be many who have questions and interest in learning more about Visual Advantages after this feature. How do they contact you?
VA: E-mail to start. Visual Advantages||Sallie LeBlanc – sallieleblanc@yahoo.com.
Share us with your friends :)
---
You may also enjoy reading :
Associated with the vast concept of graphic design, graphic images are used as clip-arts or illustrations to make the communications more effective. It ...
---
Posted by: Jett in: Fashion Friendly, Featured Glam Pros, Photographer, Stylist on: December 18, 2011
***** Welcome to GlamModelz Magazine, "The Most Glamorous Site on the Internet" ***** Jett Ray is the Managing Editor of GlamModelz Magazine. She has been a post-secondary instructor at local colleges in the Dallas area for over 10 years. Her background in writing comes from a corporate perspective in which had responsibility for composing articles regarding career development and personal-enrichment techniques. Jett is seasoned seminar speaker, event-planner and hostess, in addition to being an experienced model and makeup artist. She has obtained credentials as a Registered Medical Assistant and earned a Bachelor of Arts and Sciences Degree from Dallas Baptist University, with concentration in Psychology and Healthcare Management. Jett is currently a graduate student enrolled in the Master of Arts in Counseling Program at DBU, with the goal of obtaining a Ph.D and establishing a practice in the near future. ****Her love for art, design, colors and beauty began at a very young age and she has been in love ever since! ****Jett is actively involved in Dallas' Glamour, Fashion, Music and Social Scene and can be found networking at various events around the Metroplex. Jett
© Copyright 2012, All Rights Reserved. GlamModelz Magazine, is providing information and a public services on the World Wide Web for educational purposes only. Permission to use, copy and/or distribute documents, text and/or graphics from this World Wide Web server is strictly Prohibited under United States of America, Federal Law, without first obtaining written permission.
---
Images, Graphics and/or Articles on this webserver containing the logo, brand or trademarks of separate inanities, are the sole property to that company or organization and are used with their explicit permission and guidelines.