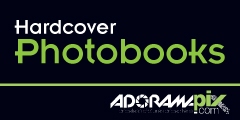 A career in the fashion industry as a fashion photographer is strewn with big money and many opportunities. Most of the people are under the impression that a career in the world of fashion as a fashion photographer is out of reach for many who want to get into this area of work. However, with a significant amount of persistence and effort along with a little bit of luck, one will get to achieve an esteemed position in this glamour industry. One needs to fall in love with all things that have to do with celebrities, fashion and trends; from the diverse range of contemporary clothing trends to the offbeat designs, and from the ramp models that show off the latest designs in clothes to the celebrities that wear them during their public appearances. In fact, fashion industry is one of the most rewarding and exciting industries of all the different types of industries.
You may not have the creativity and drive needed to grow as a successful fashion designer, and you may not be able to lose twenty pounds, even if you wish, in order to become a fashion model. But, it does not matter at all and in no way mean that you cannot get into the fashion industry as such. There is a flurry of options available if you are insistent to get into this industry also called as glamour industry. And, if your interest lies in photography, then you must give fashion photography a good try.
Advertisement
The job as a fashion photographer involves conceptualizing the photo shoots and, developing and printing photographs of male a well as female models wearing the latest and attractive creations of fashion designers. One of the important traits that a fashion photographer should possess is an eye to detail, creativity and the ability to capture the various emotions and positions of models in a way that catches the attention of various people including the prospective buyers of these designer clothes.
The photographs are utilized by various fashion magazines of the likes of Vogue, Elle, etc. and these photographs get featured in various advertisements meant for promoting various Companies. A fashion photographer must have the ability to capture the right poses that convey the required message, and he should be comfortable working with models of different personalities and temperament so as to bring out the best in them.
They must be knowledgeable regarding the proper use of lighting and shades. Also, with them rests the responsibility of choosing the appropriate venue for the photo shoot. If you want to become a high flying fashion photographer, you should be prepared to face stiff competition, as this field can prove to be highly competitive.
It is a very exciting career as it confers on the photographer the added benefit and opportunity to develop good relationship with some of the famous celebrities and models. They are also presented with the opportunity to travel extensively to a number of destinations for on-site photo shoots.
The author is an copy writer and is working for model agency .To know more about diesel modeling and diesel modelling visit modellinginfo.co.uk

This article is copyright Source:
http://fashionmodeluk.articlealley.com/fashion-photography-as-a-career-1297858.html
---
Our gorgeous cover model; Liz Ashley, may be reached through her ModelMayhem Profile . Liz Ashley's cover photo was supplied by: Jeffrey Lynch of One Digital Place.
---
Share us with your friends :)
---
You may also enjoy reading :
Do you want to start your career in fashion world? You wish to be the next beautiful face on the famous magazine cover. Are you afraid about losing the ...
---
Posted by: Suzi-Q in: GlamCareers & Your Future, Modeling, Photographer on: June 12, 2012
* Welcome to GlamModelz Magazine The Most Glamorous Site on the Internet * Suzi-Q is the Fashion Editor of GlamModelz Magazine. Suzi's background in writing comes from the Dept of Public Affairs for the County of Los Angeles, in which had responsibility for composing articles regarding conservation and recycling. Suzi's love for design, colors and fashion began at a very young age and she has been in love with fashion ever since! Add us: Facebook iStudio MySpace Twitter Our RSS Feed Suzi-Q
© Copyright 2012, All Rights Reserved. GlamModelz Magazine, is providing information and a public services on the World Wide Web for educational purposes only. Permission to use, copy and/or distribute documents, text and/or graphics from this World Wide Web server is strictly Prohibited under United States of America, Federal Law, without first obtaining written permission.
---
Images, Graphics and/or Articles on this webserver containing the logo, brand or trademarks of separate inanities, are the sole property to that company or organization and are used with their explicit permission and guidelines.