Article Written By: emileydavid@gmail.com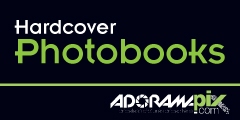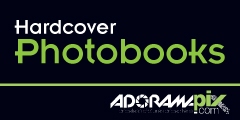 According to dictionary, "photo shoot" means a session in which a photographer takes shots of an individual or group which is also called photo session. If you have ever shot an event, such as fashion week or traveled to different locations for a portrait session, you know that it can be quite stressful. Most hopeful models just starting in the industry have the dream of one day being a supermodel and paid millions every year for their skills. The truth is that those being paid large sums of money for their modeling talents are very few and far between. Women who model for a career usually will be paid more than those who model as a side job or hobby and spend more time with every aspect of it; from working out to networking. Most models start out for not getting paid and in fact, a lot of photographers, makeup artists will want the model to pay them if they feel she is not skilled enough to add to their portfolios. If the model has the money to do so then there are certainly no issue, but what about those who don't have money. They often end up doing shooting for free, or trade. This is where shoots are often divided into types and depending on what the goal of the shoot is. There are paid shoots where one can party and getting paid for their services. There are trade shoots, where nobody is paid but everyone gets photos to use in their port and often there are test shoots which is used to test out new ideas. Also there is client based shoot, in which everyone gets paid for producing what the client wants.
---
---
For the most part there are paid and trade shoots. While preparing for these events, one can tend to focus on gathering our major equipment like lights, soft boxes, cameras, stands, camera cards, backup batteries, light meters, flashes; the list goes on and on. However, after first few outings you can start to realize that there is often quite a few little items that you may regret for not bringing it. Venturing outside from your comfortable and well-equipped studio leaves you open to endless possible unexpected crises, both major and minor.You can ever wonder how photographers get such great shots of their subjects from above.  A dedicated photographer doesn't mind climbing a tree to get a good photo shoots, but a smart photographer packs a ladder and you will definitely want to invest in something small and portable like in the shot. A product like this is lightweight and easy to carry and can double as a seat when you need a break on those all day shoots, also having an elevated mobile vantage point at your disposal will really open you up to some great shot opportunities. It can be quite difficult to predict when the weather is going to ruin your photo shoots so choosing an umbrella for a little rain can actually result in a great shoot.
About the Author: Emiley David – family photography by professional photo shoots in London.
---
You Can Link Directly to "Photo Shooting" by using the url:
http://www.allbestarticles.com//arts-and-entertainment/photography/photo-shooting.html
---
Our gorgeous cover model; Pamela Harjo , may be reached directly. Pamela's cover photo was supplied by: Bill, of Okie Studios.
---
Share us with your friends :)
---
You may also enjoy reading :
Plus size modeling is a growing industry that is gaining popularity and acceptance throughout the world. Because plus size models and modeling has gain ...
---
Posted by: Suzi-Q in: GlamCareers & Your Future, Modeling, Photographer on: June 9, 2012
* Welcome to GlamModelz Magazine The Most Glamorous Site on the Internet * Suzi-Q is the Fashion Editor of GlamModelz Magazine. Suzi's background in writing comes from the Dept of Public Affairs for the County of Los Angeles, in which had responsibility for composing articles regarding conservation and recycling. Suzi's love for design, colors and fashion began at a very young age and she has been in love with fashion ever since! Add us: Facebook iStudio MySpace Twitter Our RSS Feed Suzi-Q
© Copyright 2012, All Rights Reserved. GlamModelz Magazine, is providing information and a public services on the World Wide Web for educational purposes only. Permission to use, copy and/or distribute documents, text and/or graphics from this World Wide Web server is strictly Prohibited under United States of America, Federal Law, without first obtaining written permission.
---
Images, Graphics and/or Articles on this webserver containing the logo, brand or trademarks of separate inanities, are the sole property to that company or organization and are used with their explicit permission and guidelines.