Jenna Leighe resides in the town of Dublin, CA, a suburb of San Francisco. She has a unique style that is all her own… sultry, expressive, and sometimes whimsical. With creative posing, beautiful features, and the deft ability to convey mood in her expressions, she is becoming a recognizable and sought-after face in the glamour modeling industry. Enjoy the beautiful work from her shoots with GlamModelz photographer Ron of Ethereal Pixels Digital Imagery as he adds his artistic touch to her beauty. And, of course, don't miss her insightful interview with our GlamModelz correspondent.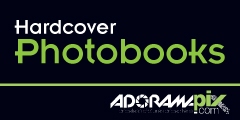 Share us with your friends :)
---
You may also enjoy reading :
GLAMMODELZ Magazine interviews glamour model Jenna from Lafayette, Colorado. Jenna is an established model on the scene working toward a promising care ...
---
Posted by: GlamModelz in: GlamTV on: January 14, 2012
GlamModelz.com Magazine,The most Fabulous site on the Internet, where HOTNESS Hangs!! GlamModelz Magazine is a pictorial exposé geared towards working professionals in today's glamor industry. We are internationally cultured, inspired and dedicated to showcasing the cutting edge works of today's market, while also providing useful information for those wishing to make their break into the modeling industry. GlamModelz magazine offers an unbiased perspective into Glamour, Beauty and Art Photography Modeling. Add us: Facebook iStudio MySpace Twitter Our RSS Feed GlamModelz
© Copyright 2012, All Rights Reserved. GlamModelz Magazine, is providing information and a public services on the World Wide Web for educational purposes only. Permission to use, copy and/or distribute documents, text and/or graphics from this World Wide Web server is strictly Prohibited under United States of America, Federal Law, without first obtaining written permission.
---
Images, Graphics and/or Articles on this webserver containing the logo, brand or trademarks of separate inanities, are the sole property to that company or organization and are used with their explicit permission and guidelines.