Preventing Yeast Infections Naturally Through Diet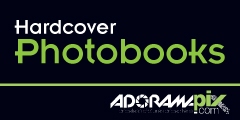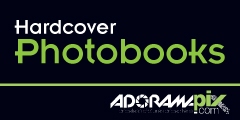 By John Cielo
Prevention is always better than cure. Just by sticking to some simple dietary rules you can help to prevent yeast infections naturally. Here you'll learn which foods to avoid and which you can eat as part of your yeast infection diet. Plus, you'll also get the facts on other issues that you need to address to prevent infections.
To understand how you can prevent yeast infections naturally through diet, you need to know what causes yeast infections, or Candida, as they are also called…
The thing that causes the actual symptoms is a naturally occurring yeast-like fungus called Candida albicans. We all have this type of fungi in our bodies but they are usually kept in check by our friendly bacteria. When this healthy balance between the fungi and your good bacteria is upset then the Candida can 'overgrow' into a yeast infection.

---
---
One of the key triggers for this imbalance is high levels of sugar in the blood. This is because sugar feeds the fungi. Another key issue is your friendly bacteria becoming depleted. This can happen by the taking of antibiotics which can kill-off the good bacteria as well as the bad bacteria. But how does adjusting your diet affect these underlying issues?
Well, the sugar is obvious. So you need to avoid or to seriously reduce your sugar intake. And bear in mind that this includes things like artificial sweeteners, honey, jams, sweets, chocolates, etc., and most tinned fruits and foods. Another source of sugar are refined carbohydrates which eventually produce sugar as they break down in your digestive system. So avoid or reduce things like white flour and rice, pasta, refined breakfast cereals, corn-flour, etc.
Much farmed meat and poultry has added antibiotics and other additives that can aid Candida growth. So it's best to change to organic meat, poultry, eggs, fruit, vegetables and fish. This includes everyday dairy products such as cheese, yogurt, milk, etc. So eat only organic dairy produce; soya milk, almond milk, oat milk, soya-based cheeses, and natural yogurt. Unsweetened natural yogurt with active cultures is especially good. These cultures are actually beneficial bacteria and can help replenish the good bacteria in your gut.
This is just a short 'snapshop' of one particular facet of preventing yeast infections naturally; diet. But there are other key issues for you to consider because other triggers, or root causes, of infections are hormonal imbalance, some drugs and a lowered immune system. You need to get to know these things, and act on them, to have the very best chance of preventing Candida…

To get the facts about
preventing yeast infections naturally
through diet and other ways, please go now to
http://how-to-get-rid-of-a-yeast-infection.blogspot.com
. [
Article Directory
:
http://www.articlecube.com
]
Share us with your friends :)
---
You may also enjoy reading :
Drop your attention down equal in distance to your height and consider two of the most mobile, supportive and loyal members of your body - Your Feet. ...
---
Posted by: Jett in: For Your Health, In the Pink on: October 30, 2011
***** Welcome to GlamModelz Magazine, "The Most Glamorous Site on the Internet" ***** Jett Ray is the Managing Editor of GlamModelz Magazine. She has been a post-secondary instructor at local colleges in the Dallas area for over 10 years. Her background in writing comes from a corporate perspective in which had responsibility for composing articles regarding career development and personal-enrichment techniques. Jett is seasoned seminar speaker, event-planner and hostess, in addition to being an experienced model and makeup artist. She has obtained credentials as a Registered Medical Assistant and earned a Bachelor of Arts and Sciences Degree from Dallas Baptist University, with concentration in Psychology and Healthcare Management. Jett is currently a graduate student enrolled in the Master of Arts in Counseling Program at DBU, with the goal of obtaining a Ph.D and establishing a practice in the near future. ****Her love for art, design, colors and beauty began at a very young age and she has been in love ever since! ****Jett is actively involved in Dallas' Glamour, Fashion, Music and Social Scene and can be found networking at various events around the Metroplex. Jett
© Copyright 2012, All Rights Reserved. GlamModelz Magazine, is providing information and a public services on the World Wide Web for educational purposes only. Permission to use, copy and/or distribute documents, text and/or graphics from this World Wide Web server is strictly Prohibited under United States of America, Federal Law, without first obtaining written permission.
---
Images, Graphics and/or Articles on this webserver containing the logo, brand or trademarks of separate inanities, are the sole property to that company or organization and are used with their explicit permission and guidelines.
Click here to view more details