A glamour girl's smile is one of her greatest assets; which can make the difference in a good shot…and a GREAT shot. Along with all the other secrets the glam and stylish use to stay fabulous, the importance of one's teeth and smile should never be taken for granted.
Much can be done to keep your pearly-whites polished and bright, and the techniques outlined in the following article, should help you understand your options. Yes…that's perfect; because a Glam Goddess has got to have options!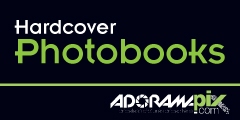 ********************************
Teeth Whitening : What Works and When to Say No
Author: Smile Care
Whitening works if done for :
General staining caused by exposure to colouring foods and drinks
Mild tetracycline staining
Mild fluorosis (mottling)
Age related yellowing and greying.
When to say no to Whitening :
Below16 years of age.
Pregnant or Lactating women.
Sensitive teeth or gums, including sensitivity associated to gingival recessions or defective fillings.
Suffering from Gingivitis, Periodontitis, or Advanced Cavities.
Anterior Restorations.
Severe Tetracycline Staining.
Severe Flurosis.
What is In-Office Bleaching all about ?
Today, there are two primary types of in-office bleaching – light-activated bleaching and non-light activated. Light-activated procedures shade improvement in 60 minutes with the use of a laser or LED-powered light.
Non-Light Activated bleaching systems eliminate the light and use advanced bleaching gels with a variety of procedures.
Advantages : There are various advantages to in-office treatment as opposed to other forms of teeth whitening. Dentist-administered whitening procedures permit higher concentrations of bleach and can assure proper bleach contact with teeth – improving the chances of maximum whitening. In Deep Bleaching especially, a new mouth tray technology actually seals the bleaching agent to the teeth overnight, creating the highest bleach/teeth contact in any available method.
Results : The results of in-office whitening can last up to several years. Usually it lasts for about 3-4 years, although Deep Bleaching has been known to last 5 years. Some people have reported the loss of one shade in about 6 months. However, maintaining the color is easy by using recommended toothpastes and mouthwashes.
In-Office treatments are painless for most, but may cause transient sensitivity post whitening. It would last for 2 – 3 days. This can be taken care off by using a desensitizing toothpaste or mouthwash as prescribed by the dentist.
Home Whitening :
Home Tray Whitening is tooth whitening in a kit that can be used at home. A custom-fitted tray is created to fit each arch of your mouth. When you are home, you fill the trays with a peroxide bleaching gel and place them over your teeth. Use the gel for recommended time by the dentist.. During this period, dentists check for any sensitivity to the gel.
If the teeth start staining again, re-touch bleach will help restore teeth to a whiter shade.
Whitening Toothpastes :
Over-the-counter teeth whitening toothpastes are the most popular whitening products. The success of any teeth whitening technology lies primarily in the amount of time the teeth are in contact with a bleaching agent – and the concentration of the bleaching agent being used. Since toothpastes contain a very low concentration of bleach and remain on the teeth for mere minutes – or even seconds – they deliver only a small degree of visible change under ideal circumstances.
The companies that manufacture these whitening pastes do not make false claims, and consequently, promise only modest whitening results.
How do whitening toothpastes work ?
Almost all the whitening toothpastes work on the same principle. They use hydrogen peroxide or other whitening agents in very small quantities to gently remove surface stains caused by tea, coffee, wine, etc.
Reader's Ideas:
"Crest White Strips!" – Kayla Simpson, Cincinatti, OH
"Mix baking soda and lemon juice; (then) mix it to make a paste (and) use it as toothpaste." – A personal family recipe for a reader in Pittsburg, CA
Whitening strips or paint-on applications :
Whitening strips or paint-on applications and are widely available at stores nationwide.
To know more about Dental Care, please visit http://www.smilecareworld.com
About the Author
Smile Care is a chain of dental clinics providing high quality dental care, dental treatment and dental services by specialised health care professionals in Bandra, Kolhapur, Nashik, Vashi, Mumbai, India.http://www.smilecareworld.com
Title Image Credits:
Model: Corissa Furr
Photographer: Lost for Words Photography
Lost For Words Photography on Model Mayhem: Lost For Words
Share us with your friends :)
---
You may also enjoy reading :
This holiday season, you'll have only one chance to capture each magic moment. It's impossible to re-play the scene if you're disappointed with your pi ...
---
Posted by: Jett in: Esthetically Speaking..., Fashionably L8, Glamorous Beauty, Wellness of Mind, Soul & Body on: January 30, 2011
***** Welcome to GlamModelz Magazine, "The Most Glamorous Site on the Internet" ***** Jett Ray is the Managing Editor of GlamModelz Magazine. She has been a post-secondary instructor at local colleges in the Dallas area for over 10 years. Her background in writing comes from a corporate perspective in which had responsibility for composing articles regarding career development and personal-enrichment techniques. Jett is seasoned seminar speaker, event-planner and hostess, in addition to being an experienced model and makeup artist. She has obtained credentials as a Registered Medical Assistant and earned a Bachelor of Arts and Sciences Degree from Dallas Baptist University, with concentration in Psychology and Healthcare Management. Jett is currently a graduate student enrolled in the Master of Arts in Counseling Program at DBU, with the goal of obtaining a Ph.D and establishing a practice in the near future. ****Her love for art, design, colors and beauty began at a very young age and she has been in love ever since! ****Jett is actively involved in Dallas' Glamour, Fashion, Music and Social Scene and can be found networking at various events around the Metroplex. Jett
© Copyright 2012, All Rights Reserved. GlamModelz Magazine, is providing information and a public services on the World Wide Web for educational purposes only. Permission to use, copy and/or distribute documents, text and/or graphics from this World Wide Web server is strictly Prohibited under United States of America, Federal Law, without first obtaining written permission.
---
Images, Graphics and/or Articles on this webserver containing the logo, brand or trademarks of separate inanities, are the sole property to that company or organization and are used with their explicit permission and guidelines.