GlamModelz Magazine interviews Glam Model; Chrissy Victoria of Keene, New Hampshire, Chrissy Victoria is a veteran model,  with many publication credits, Chrissy Victoria is a trend setter in the Glamour Modeling Industry and we are proud to have her in our own publication.
GlamModelz Magazine: How did you get your start in the business Chrissy Victoria, and what goals have your set for your self?  Chrissy Victoria: I have always been interested in the modeling and photography industry. I was the girl that collected swimwear magazines and Victoria's Secret catalogs and would scour through them for hours, but I had never even considered the idea of getting involved myself. That is until one day I was working at a sandwich restaurant in my hometown when I was 17 years old. This small group of people that worked for our local TV station would come in every Friday to eat and have their weekly meeting, and in that group was Rick Trottier. I recognized Rick from my much younger years as my fifth grade teacher, and I was like "Hi how have you been!" And he just looked perplexed. I had to re-introduce myself; I had grown up so much since then that he had no idea who I was! In elementary school I was the timid glasses and braces type with a short haircut, and as the years went by I'd grown my hair out very long, gotten contacts, and taken a liking to wearing makeup. The next day Rick came back in with a letter for me proposing that I do a photoshoot for the promotional tee shirts for his TV station, and of course I jumped at the opportunity. I loved every second of that first shoot, and the rest is history! I am so passionate about modeling and I'm so lucky to get to work with the amazing people I do, and my goals remain to keep improving my technique and be happy and comfortable with myself no matter what.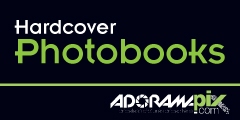 GlamModelz Magazine: What are your goals personally and with your modeling career?  Chrissy Victoria: I want to remain true to myself above all, but I truly hope that my positive attitude and hard work are noticed and take me far so that I can be a role model to other people who want to follow the same path. Modeling is an outlet for me to escape from the daily grind of school and work; I'm immediately relaxed and bubblier than ever as soon as I set foot in the studio and I want that passion to show in every image!
GlamModelz Magazine: When working on concepts for upcoming shoots, how much thought or effort do you put into it? Where does your inspiration come from?  Chrissy Victoria: When I have a shoot coming up its on my mind all day. I'll find myself dreaming up creative poses and thinking of ways to make the concept even more intriguing while I'm running errands or when I wake up and I'm getting ready for the day. Then as soon as I have a spare minute I'm practicing them in the mirror, haha! My greatest inspiration for all this practice has always been the Victoria's Secret models. I still have most of the catalogs that I used to collect, and I have the last couple Annual Fashion Shows recorded. They are always so happy and wholesome in their interviews, they never look like they're faking their happiness and they're totally genuine in the love for what they do. But then they get on the runway or in front of the camera for catalog work and each model has a variety of looks from fierce and sexy to relaxed, kicked back, and dreamy. I think the ability to switch up your looks and expressions as a model is one of the most valuable talents you can have; modeling is an art!
GlamModelz Magazine: What would you like to see change in the industry from a model's standpoint? Chrissy Victoria: One of the most well-known issues I've heard about with the industry is one that I also stand against fully: the "standard" body image that is often created. Not every woman is built 5'11" with a slight pear shape and muscles cut out of stone. I, personally, am NOT that woman that can eat whatever she wants but never gain more than an extra pound or two; I work very hard for the physique I have. The general message many people seem to get from the industry is that you are supposed to be thin. For me it's not at all about being thin, it's about being healthy.
GlamModelz Magazine: Do you have any thoughts or suggestions to models about wardrobe?  Such as what to have and where to find deals? Chrissy Victoria: In regards to a general day-to-day wardrobe the best suggestion I can make is to stock up on the basics and accessories! Beauty does not have to be pain, or expensive for that matter. One of my favorite outfits to wear on campus is a pair of black leggings with casual black heeled boots and layered flowy tops or sweaters with a bright or patterned scarf. What's nice about those basic is the boots can be paired with jeans and a pretty tank top to go out. I find these basics at bargain stores like TJ Maxx or Forever 21; I could spend hours in there! I have to function on a college budget so I usually don't make expensive purchases, but if I find a basic versatile piece with nice embellishments or neat fabric or fit I find its almost always worth it to make the one splurge
GlamModelz Magazine: Do you feel that flexibility and diversity are important to a model's portfolio? Chrissy Victoria: Absolutely. Going back to part of my previous answer about how I get my inspiration, I place huge value on the ability to put on any emotion or persona. As I also mentioned, modeling is an art. Those models who can provide any attitude that any concept or context may call for are the ones who are going to stand out. Having said that, I also think it's great for a model to have a "specialty", or a signature look that she or he is great at. But it is that in combination with the skill of versatility that makes a model great instead of just good.
GlamModelz Magazine: If you had one thing to tell a model just entering the industry what would that be? Chrissy Victoria: The age old practice, practice, practice. You may feel silly making faces in the mirror, but that's the kind of thing that helps you get to know your own facial expressions and your own body angles. The mirror shows you what your photographer will see from behind the lens.
GlamModelz Magazine: due to the current state of the economy in the U.S. have you noticed any major changes in the industry within your geographical area? Chrissy Victoria: I've noticed the industry has definitely slowed down. I often model in  more concentrated areas in Worcester and Boston, MA and that keeps me near some of the hearts of the industry, but in general I feel like the true hype is suppressed because of the hard times. But I see it as an opportunity to better myself and prepare for the climb back up!
GlamModelz Magazine: Tell us the funniest story that has personally happened to you on a runway or photoshoot: Chrissy Victoria: In one of my shoots at Light Works Studio Rick Trottier and I did a set in which I had to wear these sky-high stilettos. I had shot in them a few times before so by now I was strutting about in them like a champ. We had another model on the shoot with us that day and she had to wear the heels too, and she was wondering how in the world she was supposed to walk in them. Rick was telling her that I was a true veteran of the heels and he was like "watch her walk around in them to get an idea of the technique". Of course the second I walked around the corner I felt my ankle give out from under me. I had broken an ankle a few years before and I was thinking "no WAY is that happening" as I started to go down, so I threw myself backwards and landed straight on my butt, legs out in front of me. How ironic…
GlamModelz Magazine:  The Modeling reality TV shows have created quite an interest in modeling these days. Can you offer any advice for those interested in getting their big brake? Any Tips for models wishing to do it sooner rather then later? Chrissy Victoria:  You have to be committed. That doesn't mean you have to just want it badly enough, it means you have to be willing to spend time working out, and take whole weekends off to shoot and gain experience. You also have to be a people person! That is what the industry is all about, especially the reality shows, so one of the best things you can do is have a positive attitude; it shows that you're happy to be doing what you're doing and it creates a great environment. You also must be patient. Big brakes don't happen overnight, you have to work hard and prove yourself.
GlamModelz Magazine: I have noticed you spend a great deal of time maintaining your portfolio on ModelMayhem. Do you feel this is an important factor to your success as a model? Chrissy Victoria:  Absolutely, maintaining all of your portfolios and online blogs are important factors to success: it shows that you're dedicated and, more importantly, you're promoting yourself. You're able to showcase your strongest images, post updates and accomplishments, and interact with people! Model Mayhem and Facebook are some of your best tools
GlamModelz Magazine: Chrissy Victoria:, your on-line portfolio is quite stunning and exhibits innovative styling; every single photograph is a work of art.  Do you plan the shots that you are adding to your portfolio or just shoot what ever you're feeling at the time? Chrissy Victoria:  I love that you just said all if my photographs are works of art haha! I always think of modeling as an art, so sometimes I plan the shots that I want to add to my portfolio and other times its just what I'm feeling at the time. Oftentimes Rick and I will go through my portfolio and think about what kinds of things would make this portfolio as complete and diverse as possible. But what usually happens is I'll come up with a new concept and be thinking, "I NEED that for my portfolio!" So I guess you say it's a little bit of both!
GlamModelz Magazine: When reviewing photographers online portfolio's, what grabs your attention? What type of images gets you in the mood to shoot with them? Chrissy Victoria:  When I see beautiful or creative lighting its sparks my curiosity immediately. It shows that a photographer can take photos in a wide variety of places, and I also think that the lighting of a photo can make or break it. There could be a talented model doing a great pose in the pool of a waterfall in the woods, but if the lighting is washed out and dull it doesn't do any justice to the subjects of the photo. On the other hand, if you caught the sunlight reflecting off the water onto your model and the beams of light coming through the trees, now that's a beautiful thing!
GlamModelz Magazine: Have you had the support of family, friends and significant other in regards to your decisions for your modeling career to date? How do you handle negative feelings from those intimidated with your success? Chrissy Victoria:  When I first started modeling I got a lot of negative feedback from my peers. I live in a really small, rural town and nobody around there had ever done anything like this, so it surprised a lot of people, I think. It's not a good feeling to have people judge you negatively and say bad things about you, but I liked what I was doing so there really was no choice but to ignore it. Eventually it died down and as time has gone by people have started to really support me and I'm very grateful for it. One of the things that made it easier to get through the hard parts was the support of my parents. Of course at first they were worried, but since it's become such an important part of my life they've been really great about it. My mom is always commenting on my new pictures, it's something that really makes me happy because family is important.
GlamModelz Magazine: Facial expressions and body language are sometimes the hardest part of a successful photo session, how and where did you learn this and do you have any special routines or rituals you go through when you are preparing for a photoshoot??  Chrissy Victoria: Practice! I find inspiration in successful models like in Sports Illustrated Swimwear or Maxim Magazine, and I'll strive to replicate their poses or facial expressions. What has always helped is to shoot whatever look I'd been practicing and then get feedback from my photographer. He would show me the last few frames we'd shot and if it wasn't what I was trying for I'd tweak it until we got it right. To prepare I take my time getting ready, it's a very zen like thing for me!
 Chrissy Victoria's Gallery:
 
Models Websites:  http://www.modelmayhem.com/835501 Facebook Fan Page
The photographs of GlamModel: Chrissy Victoria, featured in this interview we're photographed by: RJT Images.
Share us with your friends :)
---
You may also enjoy reading :
Much is spoken about behaving professionally. Most people can actively recognize professionalism or the lack of it in others, but find it extremely dif ...
---
Posted by: GlamModelz Magazine in: Glam Modelz on: April 13, 2012
GlamModelz.com Magazine,The most Fabulous site on the Internet, where HOTNESS Hangs!! GlamModelz Magazine is a pictorial exposé geared towards working professionals in today's glamor industry. We are internationally cultured, inspired and dedicated to showcasing the cutting edge works of today's market, while also providing useful information for those wishing to make their break into the modeling industry. GlamModelz magazine offers an unbiased perspective into Glamour, Beauty and Art Photography Modeling. GlamModelz Magazine
© Copyright 2012, All Rights Reserved. GlamModelz Magazine, is providing information and a public services on the World Wide Web for educational purposes only. Permission to use, copy and/or distribute documents, text and/or graphics from this World Wide Web server is strictly Prohibited under United States of America, Federal Law, without first obtaining written permission.
---
Images, Graphics and/or Articles on this webserver containing the logo, brand or trademarks of separate inanities, are the sole property to that company or organization and are used with their explicit permission and guidelines.