GlamModelz Magazine interviews Glam Model Christine Sullivan of Worcester, MA.  Christine is somewhat new to modeling and has been working VERY hard over the past year to become established and successful in the industry.  Between her impressive body sculpting regimen and her attention to improving her posing and expressions, Christine has garnered a fair amount of publication in the short time of a year's work. GlamModelz Magazine is proud to bring you this beautiful and talented young lady and give you some of her insights on the world of Glam.
 RT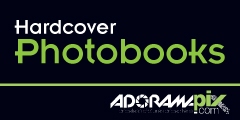 GlamModelz Magazine: How did you get your start in the business Christine, and what goals have your set for yourself?  Christine: I got started kind of late, about a year ago actually. My friend Katie was a model and pointed me in the right direction. I started off with TFCD just to see if I'd like it and I mostly posed myself. Before going I practiced with a few Victoria's Secret catalogs in the mirror. We shot again outdoors where I learned to rapidly change my posing on my own utilizing the rocks, church windows and walls. After viewing my CD's I began to learn the things I needed to work on better with my body and facial expressions. That's how it all started and it steadily kept going from there. One goal from the start was to make sure I continue in a path with the right photographers and if I made a cover of a magazine or a publication I'd feel successful enough to keep going. I got my first cover this year. I like to set the bar high for everything I do in life. Another goal is to keep in the best shape possible for fitness and swim suit modeling.
GlamModelz Magazine: What excited you the most when you first started modeling?  Christine: I loved how I began to see the art and story told with in each picture created. I completely fell in love with it. It really made me happy that people gave me a lot of positive feedback on my photos. I made a lot of new friends in the industry and really found something new I enjoyed doing. The more pictures I feel in love with I was so excited to show them off. Still giddy as ever when they arrive in my inbox.
GlamModelz Magazine: Christine, your on-line portfolio is quite stunning, exhibits innovative styling and nearly every single photograph is a work of art.  Do you plan the shots that you are adding to your portfolio or just shoot whatever you're feeling at the time?  Christine: Both. I plan the outfits to the theme and research poses. I go over ideas and stay open to all ideas the photographer has before and during the shoot. I always have ideas in my head of what I'd like to create. Most photographers I work with pose and correct me. Other times I may start off naturally posing whatever I'm feeling at the time and someone like Rick will slightly adjust the pose into perfection.

GlamModelz Magazine: When reviewing a photographer's online portfolios, what grabs your attention? What type of images gets you in the mood to shoot with them?   Christine: Serious photographers that can better my port who show creativity, little editing, great lighting, anything sexy, glamour, classy, fashion or edgy catch my attention. Models that express they're happy with their experience or worked several times with a photographer. Those who have publications that maybe I can work towards submissions with and lots of experience.
GlamModelz Magazine: What are your thoughts on TFP or TFCD sessions in general? What are the good and bad sides to TF?  Christine: TFP/TFCD would be good to use when both photographer and model know they value working together paid or not, they know they will continue working with each other but mainly doing it for a specific purpose to add to both portfolios. The down side is paid work comes before TFP/TFCD work and can put a hold on getting the images or the model finding free time. IT really should be done with someone you trust and have worked with so you can both gain something special from the images and know that you will get the images.
GlamModelz Magazine: Posing is, of course, one of the biggest parts of modeling. What inspires you in the unique gracefully poses you seem to be pulling off?  Christine:  I have a 13 year dance back round of ballet, tap, modern, hip hop and point. My strongest point was ballet. I was professionally trained by the Boston Ballet Company. I love that I can still use all the experience I have in the art of ballet. I pull from the feelings I carry internally and use them in the emotion of the pose right through a line from head to toe, without viewing myself in a mirror.
GlamModelz Magazine: Facial expressions are a big part of a photo session, how and where did you learn this?  Christine: I'm still working on that. I practice in the mirror so my muscles form a memory to each feeling. People need to believe your expressions real. I learn from being directed during a shoot and then look back at my work and practice a lot. Sometimes I study other models at shoots or their work. I look through Victoria's Secret Magazines and practice the look in my eyes along with the expressions of a super model. Sometimes I practice in my car before a shoot and I forget I'm at a red light and people laugh, but the more you practice it really shows in your shots on cue.
GlamModelz Magazine: What are your thoughts and issues with implied nude posing?  Christine:  At first I wasn't sure if this would be for me. Half implieds I was very confident doing. I have only done full-implieds with Rick. Implieds became one of my strengths. IT's tasteful because it does not show much of anything. Though I know family would dislike it I believe it's a work of art. The body is a beautiful thing and your only youthful once. You really have to be comfortable with your body for this and trust your photographer and be able to address concerns you may have during the shoot or when picking the shots.  
GlamModelz Magazine: Full-implied nude modeling is a difficult decision for most models to make as a career choice, what lead you to make that decision? Do you have any regrets about your decision?  Christine: I felt safe and comfortable with Ricks work. I'm ok with my body and the Full-implieds that Rick and I have created. So I kept going from there. I don't have any regrets because it shows your body but not all of your body, that's the beauty of it. If I wasn't in shape or he suggested I don't do it then I wouldn't. It would show in the pictures if i wasn't ok with it. Sometimes it's the illusion that I'm doing a full-implied and really have something on, Rick is that good!

GlamModelz Magazine: What gets you motivated every day to stay in shape and look your best at all times?  Christine: You need to be in shape for modeling and to feel healthy. I look better now than I did years ago. What most people do a double take on, is when they find out I have a son and they say "you had a baby?" That makes me motivated to keep in shape and look my best because you never know who's going to call you last minute and ask you to shoot for something that ends up in a catalog or magazine.
GlamModelz Magazine: Your complexion always looks so flawless. Will you share your beauty secrets you use to keep it that way? Christine: That may be a gene I carry but I always use sunscreen every day. I use Olay or Aveeno face lotion with spf 15. At night use Olay replenishing night cream. Take vitamins daily, drink water and get your rest. I also believe you look at young as you feel too.
GlamModelz Magazine: It appears to us that most eye candy magazines are fixated on some part of the female anatomy. Tell us what do you think your best assets are?   Christine: I've been told my best asset is my back side but it depends because some magazines also like my abs and everyone is different with what they like on their magazines.
GlamModelz Magazine: Do you feel other women are intimidated when learning you are a model and how do you handle this?  Christine: Yes but once they realize I'm a down to earth normal girl to be around they start to support me. Some women in my family make it a negative thing on me and people judge me until they run into me and ask their own questions. Once they see the kind of life I had and that this is one thing I do for myself that's actually landed me in magazines, I notice they come around. Finding real friends that support me is one of the hardest things I struggle with even today. Some girl friends have gotten intimidated and didn't want me around if they had men. Though I respected my friends and don't cause issues, to them I was. It crushes me to hear those things or be left out from your beauty. I do meet new people every day, so I try my best to ignore the negatives and remember I'm doing what I love to do. Rick also a great support for me through this tough part too.
GlamModelz Magazine: OK Christine, we know it's not "all work and no play". Tell us the funniest store that you experienced at a photo-shoot:   Christine: Oh my gosh, well one recent story was when I was shooting on the beach with Rick. I was walking to the next area with my flip flops on and I took them off once we found our spot to shoot by the ocean. After that we walked to the the next area far away and I realized I left my shoes behind us near the water. Rick ran as fast as he could till I could barely even see him in site, but he found my flip flops in time before the ocean got them!
GlamModelz Magazine: If you had one thing to tell a model just entering the industry what would that be?  Christine: Research your photographers work, ask other models any questions you have, know what type of modeling you want to do, know your limits and discuss them ahead of time. Practice expressions. Bring someone to the shoot with you so that you feel more comfortable. Discuss everything with your photographer as much as you can before shooting. Keep in contact, and confirm that you're on your way before leaving. Go prepared and be on time all the time. Most importantly, you need to have fun with it!
Models Websites:  http://WWW.MODELMAYHEM.COM/BABE110   https://www.facebook.com/pages/Model-Christine-Marie/120115154741606  https://twitter.com/LuvChristine_M The images of Christine, appearing in this interview were photographed by Photographer: Rick Trottier of RJT Images

Share us with your friends :)
---
You may also enjoy reading :
GlamModelz Magazine interviews Glam Model Aiko Christine, of Seattle, WA. Aiko Christine, has a unique style that is all her own. With creative posi ...
---
Posted by: GlamModelz Magazine in: Glam Modelz on: June 28, 2012
GlamModelz.com Magazine,The most Fabulous site on the Internet, where HOTNESS Hangs!! GlamModelz Magazine is a pictorial exposé geared towards working professionals in today's glamor industry. We are internationally cultured, inspired and dedicated to showcasing the cutting edge works of today's market, while also providing useful information for those wishing to make their break into the modeling industry. GlamModelz magazine offers an unbiased perspective into Glamour, Beauty and Art Photography Modeling. GlamModelz Magazine
© Copyright 2012, All Rights Reserved. GlamModelz Magazine, is providing information and a public services on the World Wide Web for educational purposes only. Permission to use, copy and/or distribute documents, text and/or graphics from this World Wide Web server is strictly Prohibited under United States of America, Federal Law, without first obtaining written permission.
---
Images, Graphics and/or Articles on this webserver containing the logo, brand or trademarks of separate inanities, are the sole property to that company or organization and are used with their explicit permission and guidelines.
GlamModelz Magazine, Volume 7, Issue 1, October 2013