GlamModelz Magazine is so pleased to interview the stunning Glam Model:Donna Brook, of Dallas, Texas.  Donna. is a veteran model,  with many publication credits, She  is a trend setter in the glamour modeling industry and we are proud to have her grace the pages of GlamModelz Magazine.

GlamModelz Magazine: How did you get your start in the business? Donna Brook: Funny story, the first time I went to a modeling Agency was actually with my friend. She was the one that wanted to be a successful model, but when I saw what was going on I was very intrigued.
GlamModelz Magazine: What are your thoughts and issues with implied and nude posing? Donna Brook: Well, I personally would not do nude posing, but if it was a job that it was necessary for I am not against it.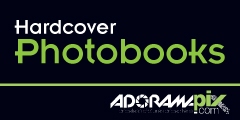 GlamModelz Magazine: What excited you the most when you first started modeling? Donna Brook: I was the most excited when I had my first photo shoot. I was so nervous about messing up and about the photos not turning out good. Though, once I started I was just so comfortable and it was easy.
GlamModelz Magazine: If you had one thing to tell a model just entering the industry what would that be? Donna Brook:  I would tell them to always think positive. Set a main goal and work hard to reach it. Be that person that someone can look up to you.
GlamModelz Magazine: Your complexion always looks so flawless. Will you share your beauty secrets you use to keep it that way? Donna Brook: There's no secret really, I just make sure I wash my face daily and always use a moisturizing cream every night.
GlamModelz Magazine: I have noticed you spend a great deal of time maintaining your portfolio on Facebook. Do you feel this is an important factor to your success as a model? Donna Brook: Well of course it is. Facebook is a great way for socializing and to make yourself known. A friend of mine actually keeps up with my Facebook Fan page. It helps to reach out to other people from different states countries etc. etc… not just that I can use this opportunity to improve on skills. Everyone is entitled to their opinions and sometimes those opinions help
GlamModelz Magazine:  your on-line portfolio is quite stunning and exhibits innovative styling; every single photograph is a work of art.  Do you plan the shots that you are adding to your portfolio or just shoot whatever you're feeling at the time? Donna Brook: Most of the time it is planned, but there are times where it just "goes with the flow." I usually like to keep everything organized and planned out, sort of like a neat freak. But, there are times where I feel the most beautiful and i want that moment to be captured.
GlamModelz Magazine: It appears to us that most eye candy magazines are fixated on some part of the female anatomy. Tell us what do you think your best assets are? Donna Brook:  I think my "best" assets are my chest and my eyes. Of course most of the models have nice bodies, but it's the eyes that tell the story, it's the eyes that captivate the person looking at your picture.
GlamModelz Magazine: When working on concepts for upcoming shoots, how much thought or effort do you put into it? Where does your inspiration come from? Donna Brook: I always put 100% effort into all my photo shoots. I want it to turn out amazing so I work hard and most of the time I try to think about all the past models and how they was able to do it. The models from the past are my main inspiration.
GlamModelz Magazine: Do you feel other women are intimidated when learning you are a model and how do you handle this? Donna Brook:  I honestly can say that at times I feel that some women are intimidated once they found out i was a model. But i usually just ignore it. I do what I enjoy the most and i will not let anyone be mean or bring me down.
GlamModelz Magazine: How do your friends and family feel about your modeling? And how do you handle any negative feelings, especially for other women? Donna Brook: my family is supportive of everything I do no matter what, as long as it's legal.  I take the negative feelings and comments and use that as a goal for me to work even harder to prove that I can do this and I am Amazing at it no matter what anyone thinks. It's my passion to model and I won't let anyone else tell me otherwise.
GlamModelz Magazine: What gets you motivated everyday to stay in shape and look your best at all times? Donna Brook: I work out every day, even if it's just for only 30 minutes. I make sure no matter how I tired I am I think about how I want to stay in shape. I actually have like a little signs everyone around my house reminding me I need to work out. Lol
GlamModelz Magazine: Facial expressions are a big part of a photo session, how and where did you learn this? Donna Brook: I watch a lot of shows that relate to modeling on TV and I also look at the pictures past models have taken and I look and analyze how their pictures look. Like I said before your eyes are one of the things that captive the person viewing your photo.
GlamModelz Magazine: Do you feel that flexibility and diversity are important to a model's portfolio? Donna Brook: Of course it is, wouldn't you think so? Diversity is the most important thing I believe. It's make the portfolio looks so much better than the same plain stuff.
GlamModelz Magazine: How do you handle rejection from photographers, agencies and your piers? Donna Brook: I actually take it pretty well. I use that to motivate myself to even work harder and show them that I am good at what I do and I will not let a simple rejection bring me down.
GlamModelz Magazine: How do you handle imperfections? How important do you feel professional make up is to a model? Donna Brook: Nobody is perfect everyone has imperfections of their own even  famous models. Professional make up just helps enhance your looks and I think its really important. It helps highlight certain things that would show up beautiful in the photos.
GlamModelz Magazine: Which website do you feel is best for getting your name out there? Where to you receive the most response?  Donna Brook: Facebook, i get so many positive responses from that website. It helps me actually to be recognized by the modeling agency I am with now. It's such a wonderful social network and business network as well.
To learn more about GlamModel Donna Brook, visit her Fan Page: www.facebook.com/donnabrookmodel.  The images of Donna Brook appearing in this interview were photographed by Photographer: Jeff, of Visions East Photography
Share us with your friends :)
---
You may also enjoy reading :
September 11th 2001, is remembered in America, because of a series of four suicide attacks that were committed in the United States on innocent civilia ...
---
Posted by: GlamModelz Magazine in: Glam Modelz on: August 16, 2012
GlamModelz.com Magazine,The most Fabulous site on the Internet, where HOTNESS Hangs!! GlamModelz Magazine is a pictorial exposé geared towards working professionals in today's glamor industry. We are internationally cultured, inspired and dedicated to showcasing the cutting edge works of today's market, while also providing useful information for those wishing to make their break into the modeling industry. GlamModelz magazine offers an unbiased perspective into Glamour, Beauty and Art Photography Modeling. GlamModelz Magazine
© Copyright 2012, All Rights Reserved. GlamModelz Magazine, is providing information and a public services on the World Wide Web for educational purposes only. Permission to use, copy and/or distribute documents, text and/or graphics from this World Wide Web server is strictly Prohibited under United States of America, Federal Law, without first obtaining written permission.
---
Images, Graphics and/or Articles on this webserver containing the logo, brand or trademarks of separate inanities, are the sole property to that company or organization and are used with their explicit permission and guidelines.