GlamModelz Magazine interviews Glam Model Brooke Banx of Los Angles, CA. Brooke, is a veteran model, with many publication credits to her name. Brooke Banx is a trend setter in the Glamour Modeling Industry and we are proud to have her in our own publication.
GlamModelz Magazine: How did you get your start in the business? Brooke: I started out doing a Chi Hair product ad and went from there….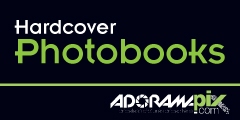 GlamModelz Magazine: What are your goals personally and with your modeling career? Brooke: My bikini line being a big success (naughtyandnice.com) and finishing my degree… Personally, I want to white picket fence dream… Big beautiful house, wonderful husband, dogs, and children! =)
GlamModelz Magazine: Posing 101, any suggestions to newer models coming into the business? Brooke: Practice in the mirror… get comfortable with what poses you look best in and make them second nature…
GlamModelz Magazine: What has been your greatest success to date? Brooke: I can't name one. I'm just lucky to have all of the opportunities I've had so far.
GlamModelz Magazine: When working on concepts for upcoming shoots, how much thought or effort do you put into it? Where does your inspiration come from? Brooke: It depends what the shoot is for. However I am starting my own bikini line found at www.naughtyandniceswimwear.com and much effort has been put into the concepts for the bikini line shoots. My inspiration comes from wanting to create beautiful things….
GlamModelz Magazine: What are your thoughts and issues with implied and nude posing? Brooke: To each his own! The female body is beautiful so if you want to show it off! Go for it! I personally am too shy to get butt naked on a shoot however…???
GlamModelz Magazine: Have you had the support of family, friends and significant other in regards to your decisions for your modeling career to date? Brooke: Always! Tons of support which I appreciate!!
GlamModelz Magazine: What are your thoughts on the whole escort issue? Brooke: If you haven't worked with a photographer before and you are concerned about your safety, I think it is 100% OK to have an escort accompany you to the shoot. And at the very least, contact other models that have shot with them and get a reference.
GlamModelz Magazine: What would you like to see change in the industry from a model's standpoint? Brooke: I would like more professional behavior. Photographers getting in to the business for the art of creating beauty and not to hook up with models. We are in this business to make money, make someone else money, or to grow our profession. If we want to find a date we can do it other ways. MM is not MatchJ
GlamModelz Magazine: What gets you motivated everyday to stay in shape and look your best at all times? Brooke: You look good, you feel good! And that's motivation enough!!
GlamModelz Magazine: How do you handle the inappropriate offers and sometimes rude individuals when they contact you for a session together? Brooke: Ignoring people is always a good way to handle negative situations… Give it no attention and it will fizzle out…
GlamModelz Magazine: Your thoughts on TFP or TFCD sessions in general? Brooke: If it helps your portfolio, then go for it! But, you should ALWAYS have clear communication. Don't ask for a shoot and just expect TFP or say, "Sorry, I thought we were trading"
GlamModelz Magazine: Do you have any thoughts or suggestions to models about wardrobe? Such as what to have and where to find deals? Brooke: I go to TJ Maxx and Ross all of the time because I go through lingerie like crazy!
GlamModelz Magazine: What excited you the most when you first started modeling? Brooke: The traveling and the meeting new people.
GlamModelz Magazine: Your complexion always looks so flawless. Will you share your beauty secrets you use to keep it that way? Brooke: 1. Lots of sleep 2. Lots of water 3. The steam room is amazing for clearing out the skin as well…
GlamModelz Magazine: When reviewing photographers online portfolio's, what grabs your attention? What type of images gets you in the mood to shoot with them? Brooke: You can tell when someone has paid their dues! I believe models need to hire professional photographers to build their port and the same goes the other way. I can tell when a photographer is good and I get excited to shoot with them when they're port is full, specific, and the images move me.
Models Websites: www.brookebanx.com www.twitter.com/brookebanx www.naughtyandniceswimwear.com http://www.facebook.com/pages/Brooke-Banx/129035453773463
The images of Brooke, appearing in this interview were photographed by; Brandon Gamble Photography
Share us with your friends :)
---
You may also enjoy reading :
There are works in the Glamour Industry that one would consider beautiful and skillfully crafted, and then there are those images that make your chin h ...
---
Posted by: GlamModelz in: Glam Modelz on: April 29, 2011
GlamModelz.com Magazine,The most Fabulous site on the Internet, where HOTNESS Hangs!! GlamModelz Magazine is a pictorial exposé geared towards working professionals in today's glamor industry. We are internationally cultured, inspired and dedicated to showcasing the cutting edge works of today's market, while also providing useful information for those wishing to make their break into the modeling industry. GlamModelz magazine offers an unbiased perspective into Glamour, Beauty and Art Photography Modeling. Add us: Facebook iStudio MySpace Twitter Our RSS Feed GlamModelz
© Copyright 2012, All Rights Reserved. GlamModelz Magazine, is providing information and a public services on the World Wide Web for educational purposes only. Permission to use, copy and/or distribute documents, text and/or graphics from this World Wide Web server is strictly Prohibited under United States of America, Federal Law, without first obtaining written permission.
---
Images, Graphics and/or Articles on this webserver containing the logo, brand or trademarks of separate inanities, are the sole property to that company or organization and are used with their explicit permission and guidelines.
GlamModelz Magazine, Volume 7, Issue 1, October 2013