GlamModelz Magazine interviews Glam Model Holly Rose of Indianapolis, Indiana. Holly Rose, is a veteran model, with many publication credits, Holly is a trend setter in the Glamour Modeling Industry and we are proud to have her in our own publication.
GlamModelz Magazine: How did you get your start in the business? Holly Rose: I started modeling at the age of 18. I thought I'd try it out just as a hobby. After a handful of shoots I began to fall in love with being in front of the camera. Modeling is definitely something I'm very passionate about.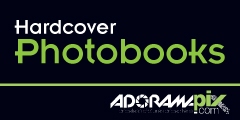 GlamModelz Magazine: What are your goals personally and with your modeling career? Holly Rose: I'd like to continue modeling to create beautiful images for as long as I can. At some point I plan to open my own agency and I know that it would be beneficial to know all sides of the industry.
GlamModelz Magazine: Posing 101, any suggestions to newer models coming into the business? Holly Rose: Never pose with open hands near your face. They appear to be as big as your head photos and can draw attention away from the face.
GlamModelz Magazine: What has been your greatest success to date? Holly Rose: As a model I've been able to experience a lot throughout my career that I am very grateful for. The most rewarding thing thus far was having a friend from the other side of the country message me to tell me they saw me on the cover of a magazine on the shelves in a store that they had stopped into. It was such a great feeling and it was nice to see all of my hard work paying off.
GlamModelz Magazine: What are your thoughts and issues with implied and nude posing? Holly Rose: I personally like some of the implied shots but I like them to be artistic and tasteful. The human body is a beautiful thing but I believe that it's always best to leave a little for the imagination while shooting.
GlamModelz Magazine: Have you had the support of family, friends and significant other in regards to your decisions for your modeling career to date? Holly Rose: I couldn't ask for a better support system. My friends and family have always been very supportive and encouraging when it comes to my modeling. Having a support system in this industry is essential because the truth is, not everyone will always like or agree with what you're doing.
GlamModelz Magazine: Your thoughts on TFP or TFCD sessions in general? Holly Rose: I rarely shoot TFP or TFCD. I feel like shooting for these types of compensation can be okay if you're first starting out in the industry, trying to start a portfolio or the shoot is mutually beneficial for both the photographer and the model.
GlamModelz Magazine: Facial expressions are a big part of a photo session, how and where did you learn this? Holly Rose: Facial expressions are key. I will admit, I struggled with this for the longest time. Practicing facial expressions in the mirror is helpful. Reviewing your images after each shoot helps as well. After so long, you will learn to know your body, your posing and your facial expressions to know what looks good and what doesn't.
GlamModelz Magazine: Do you feel that flexibility and diversity are important to a model's portfolio? Holly Rose: Although Glam is my favorite genre, flexibility and diversity are very important in this industry. Your portfolio is a way to showcase how diverse you are. It's good to have a variety of styles in your portfolio because you never really know what agents or photographers might be looking for.
GlamModelz Magazine: How do you handle rejection from photographers, agencies and your piers? Holly Rose: Nobody handles rejection well but it's something you have to be able to adapt to in the modeling industry. This happens to everyone at some point but you can't take it personally. When people set out to book models, they typically have an idea of what they're looking for and sometimes you just might not meet the criteria.
Holly's Gallery:

Models Websites: www.holly-rose.com, www.facebook.com/modelhollyrose,
The images of Holly Rose, appearing in this interview were photographed by; Brandon Gamble Photography
Share us with your friends :)
---
You may also enjoy reading :
The Nikon D5100 has a lot of features that have new users taking notice. You can get crisp and clear images, versatility, and a number of tools to take ...
---
Posted by: GlamModelz in: Glam Modelz on: May 31, 2011
GlamModelz.com Magazine,The most Fabulous site on the Internet, where HOTNESS Hangs!! GlamModelz Magazine is a pictorial exposé geared towards working professionals in today's glamor industry. We are internationally cultured, inspired and dedicated to showcasing the cutting edge works of today's market, while also providing useful information for those wishing to make their break into the modeling industry. GlamModelz magazine offers an unbiased perspective into Glamour, Beauty and Art Photography Modeling. Add us: Facebook iStudio MySpace Twitter Our RSS Feed GlamModelz
© Copyright 2012, All Rights Reserved. GlamModelz Magazine, is providing information and a public services on the World Wide Web for educational purposes only. Permission to use, copy and/or distribute documents, text and/or graphics from this World Wide Web server is strictly Prohibited under United States of America, Federal Law, without first obtaining written permission.
---
Images, Graphics and/or Articles on this webserver containing the logo, brand or trademarks of separate inanities, are the sole property to that company or organization and are used with their explicit permission and guidelines.
www.facebook.com/jettray4ever
The Official Fan Page of Model and Actress - Jett Ray