GlamModelz Magazine is pleased to introduce a new face to the Fashion, Glamour, Beauty Modeling industry, Nely, of Fort Worth, Texas. Her obvious beauty is matched not only by her desire to succeed as a model, but the amazing potential that she possesses. We look forward to seeing many great things from Nely in the very near future.
GlamModelz Magazine: Welcome to GlamModelz Magazine Nely!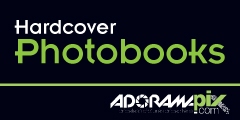 GlamModelz Magazine: How did you get your start in the business? Nely: I was in the mall one day, and a lady stopped me and asked if I would be interested in being a part of her magazine, after shooting with her, everything started falling in place for me.
GlamModelz Magazine: What are your goals personally and with your modeling career? Nely: Personally, I'd like to finish school to pursue a career in the medical field. In my modeling career I'd love for my name to be well known in the industry.
GlamModelz Magazine: Posing 101 anything to newer models coming into the business? Nely: Be selective of the photographers they shoot with. I know it's important to build their port by accepting TFP. But just be sure to do research on the photographers and ask themselves, "Is this what I want my images to look like?"
GlamModelz Magazine: What have been your greatest successes to date? Nely:Well meeting Visions East/Jett Ray and being a part of this magazine is a great success to me.

GlamModelz Magazine: When working with a photographer do you bring your own concepts and idea's as well as working with theirs? Nely: Yes. I try to have ideas/concepts in mind upon arriving, but if the photographer has his own as well then we just work together to come up with ideas that best fit with the outfits, makeup, hair..etc..
GlamModelz Magazine: What are your thoughts and issues with Implied and Nude posing? Nely: I have done implied, I think it's very sexy, but I won't pose nude, I like to leave to the imagination.
GlamModelz Magazine: Have you had the support of Family, Friends and loved ones with your modeling? Nely:Yes, people close to me and even online friends get just as excited as I do watching me grow. I have all the support I could ask for, and it's great to be able to have that.
GlamModelz Magazine: What are your thoughts on the whole escort issue? Nely: I think for a model's safety if it's her first time meeting with a photographer, especially if it's not a very well known one, to bring an escort. If she wants one there just to be there for opinion, than I don't think it's a good idea. I think that in order for the model and photographer to bond per say it's important that they have that time alone to interact and feel comfortable, instead of trying to impress a third person. The camera is the only thing that she needs to impress.
GlamModelz Magazine: What would you like to see change in the industry from a model standpoint? Nely:I don't think I would change anything. I'm still new at this so, I'm constantly learning about the industry everyday.
GlamModelz Magazine: What gets you motivated everyday to stay in shape and look your best at all times? Nely:I realize that you never know when someone is looking at you, so I try to always look my best especially when in public. My final edited images are what keep me motivated.
GlamModelz Magazine: How do you handle the inappropriate offers and sometimes rude individuals when they contact you for a session together? Nely:It can be difficult sometimes to turn people down, but at times it's necessary. I'm usually very nice about it, no need to get my panties tied in a knot.
GlamModelz Magazine: Your thoughts on TFP or TFCD sessions in general? Nely:I think it's great to do TFP. It's very beneficial for models and photographers who are starting out. It's not always needed after portfolio is built. But there's always room for more in my port! It just needs to be selective at times and well thought through.
GlamModelz Magazine: Any suggestions to models about wardrobe? What to have and where to find deals? Nely: My greatest suggestion is to mix and match. Usually there are already things in our closets. Always bring a lot of different pieces, even if they don't quite go together, it may not look too good in real life, but it looks great in the images.
GlamModelz Magazine: What excited you the most when you first started modeling? Nely: Getting my images back. It was always, and still is amazing to see the final product. Still takes my breath away sometimes.
GlamModelz Magazine: Facial expressions are a big part of a photo session, how and where did you learn this? Nely: Usually from photographers I've worked with, I've been lucky enough to have worked with great photographers who don't mind helping and teaching tricks. I also look through magazines quite often. I'm always willing to learn new things, if it will improve my work!
GlamModelz Magazine: Do you feel that flexibility and diversity are important to a model portfolio? Nely: Absolutely. It's great if the model can show the different types of looks she can give. And flexibility is important as well.
GlamModelz Magazine: How do you handle rejection? From photographers, agencies and your piers? Nely: Accepting criticism and rejection can be difficult to accept. But sometimes those are the things that make us stronger and keep us working harder and more motivated.
GlamModelz Magazine: How do you handle imperfections.. and how important do you feel professional make up is to a model? Nely: A MUA is one of the most important things, along with lighting, location and wardrobe. If hair and make up are not in tact, you're selling yourself short.
GlamModelz Magazine: If you had one thing to tell a model just entering the industry what would that be? Nely: Networking is very important. You got to get out there and show your face. Respond, and keep recent images/posts.
Statistical Details:

Height:Weight:
Measurements:
Dress Size:
Shoe Size:
Hair Color:
Hair Length:
Eye Color:
Experience
5'0″105 lbs.
34 – 27 – 37
1
6
Brown
Long
Brown
Semi-Professional
Nely's Gallery:


The images of Nely appearing in this interview were photographed by; Jeff, of Visions East Photography To learn more about Glam Model Nely, please visit her website:http://www.modelmayhem.com/1701746
Share us with your friends :)
---
You may also enjoy reading :
The Elite Charlie's Angel Modeling Group is quickly establishing a recognizable name and presence in the Urban Modeling sector in Dallas, Texas. Wit ...
---
Posted by: GlamModelz in: Glam Modelz on: November 20, 2010
GlamModelz.com Magazine,The most Fabulous site on the Internet, where HOTNESS Hangs!! GlamModelz Magazine is a pictorial exposé geared towards working professionals in today's glamor industry. We are internationally cultured, inspired and dedicated to showcasing the cutting edge works of today's market, while also providing useful information for those wishing to make their break into the modeling industry. GlamModelz magazine offers an unbiased perspective into Glamour, Beauty and Art Photography Modeling. Add us: Facebook iStudio MySpace Twitter Our RSS Feed GlamModelz
© Copyright 2012, All Rights Reserved. GlamModelz Magazine, is providing information and a public services on the World Wide Web for educational purposes only. Permission to use, copy and/or distribute documents, text and/or graphics from this World Wide Web server is strictly Prohibited under United States of America, Federal Law, without first obtaining written permission.
---
Images, Graphics and/or Articles on this webserver containing the logo, brand or trademarks of separate inanities, are the sole property to that company or organization and are used with their explicit permission and guidelines.
---
---