GlamModelz Magazine interviews Glam Model Sarah Cunha of Sacramento, California. Sarah, is a new model on the scene working hard to become an established model. GlamModelz Magazine is proud to be the first magazine to bring you this beautiful talented young lady and give you some of her insights on the world of Glam.

GlamModelz Magazine: How did you get your start in the business? Sarah Cunha: I got my start in the business through Frank Rehm where I met him when he was taking my Senior Ball pictures.
GlamModelz Magazine: What are your goals personally and with your modeling career? Sarah Cunha: My personal goals are to carry on through college and receive a master in business. As for modeling, my ambition is to travel around the world and experience the different trends and types of fashion.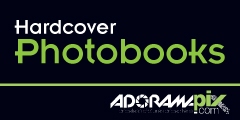 GlamModelz Magazine: Posing 101, any suggestions to newer models coming into the business? Sarah Cunha: Although I am still a newbie in the modeling industry, my best advice is to just relax your face, take a deep breath and flow through your movements. Don't be afraid to take your poses to the next extreme and let your creativity and individuality show.
GlamModelz Magazine: What has been your greatest success to date? Sarah Cunha: To this date, my greatest success will be being a part of GlamModelz magazine, I feel like this is the first step to a long journey I've been awaiting.
GlamModelz Magazine: When working on concepts for upcoming shoots, how much thought or effort do you put into it? Where does your inspiration come from? Sarah Cunha: When working on upcoming shoots I put in a lot of thought and effort because I want to feel and be prepared and it boosts my excitement for the shoot. My inspiration comes from within. If you don't believe in yourself, you can't expect others to. I believe in myself 100%.
GlamModelz Magazine: What are your thoughts and issues with implied and nude posing? Sarah Cunha: My issues and thoughts towards implied and nude posing varies. Implied is a sexual yet conservative way to express and flaunt your body, which I feel comfortable exposing. As for nude photography, I feel as though I should keep my goodies a secret.
GlamModelz Magazine: Have you had the support of family, friends and significant other in regards to your decisions for your modeling career to date? Sarah Cunha: My support system to this day has always been my family, especially my mother. I push myself harder than anyone else but I know if I fall they will always be there to catch me. No matter what they are always there and they love me unconditionally.


GlamModelz Magazine: What gets you motivated everyday to stay in shape and look your best at all times? Sarah Cunha: My motivated is that this is my career and what I need to do is make sure my body is the best it has ever been. I am getting paid to work out in a since.
GlamModelz Magazine: How do you handle the inappropriate offers and sometimes rude individuals when they contact you for a session together? Sarah Cunha: I kindly reject their offer and give them a respectable answer as to why. If a photographer wants to shoot me, they need to respect me and approach me in an appropriate manner.
GlamModelz Magazine: Your thoughts on TFP or TFCD sessions in general? Sarah Cunha: As a newbie Time for Print is a great way to get killer pictures and enhance my experience. Once I become more experienced TFP will no be something I do frequently because I am in this industry to make money.
GlamModelz Magazine: Do you have any thoughts or suggestions to models about wardrobe? Such as what to have and where to find deals? Sarah Cunha: I am totally in love with Nordstrom's; they have a great clearance section and jewelry to die for. As for shoes, I always find the most fashionable ones at Sheik and they range good in price.
GlamModelz Magazine: What excited you the most when you first started modeling? Sarah Cunha: The biggest excitement was that I actually got the opportunity to learn how to be a model. I always had a nice for it but never thought I could do it but I definitely proved myself wrong. I think once I got the pictures for my first shoot I thought to myself, "This is just the start. OMG!
"
GlamModelz Magazine: Facial expressions are a big part of a photo session, how and where did you learn this? Sarah Cunha: I learned my facial expressions through training with Frank Rehm in his studio; he truly taught me everything I know.
GlamModelz Magazine: Do you feel that flexibility and diversity are important to a model's portfolio? Sarah Cunha: No one wants to look at the same pictures and styles in a portfolio plain and simple. Flexibility and diversity are important in my portfolio.
GlamModelz Magazine: How do you handle rejection from photographers, agencies and your piers? Sarah Cunha: Rejection is a part of life, accept it and get over it. If they don't want you, remember there is someone out there who is dying to have you. I keep a positive mindset and not let it bring me down; although it sucks its jus the way the business works.
GlamModelz Magazine: How do you handle imperfections? How important do you feel professional make up is to a model? Sarah Cunha: I handle imperfections to the best of my ability; everyone has them you just have to know how to hide them. Professional makeup is important because first off it looks better than what you can do yourself and it really makes the shoot come alive and of course it makes you feel pretty.
GlamModelz Magazine: If you had one thing to tell a model just entering the industry what would that be? Sarah Cunha: What I would tell a model just interring the industry would be to just follow your instincts, don't feel pressured to do styles you don't feel comfortable with. When you feel out of place it shows in your pictures and for the most part it doesn't turn out well. Go after what you want, not what others want for you. This is your career and your future so make it into what you want.
GlamModelz Magazine: We have noticed you seam to be branching out into other areas in your modeling. Do you have a style or category you really enjoy shooting? Sarah Cunha: I have developed a strong interest in high fashion modeling. I really just love every style of modeling though, every shoot is so unique.
GlamModelz Magazine: Your complexion always looks so flawless. Will you share your beauty secrets you use to keep it that way? Sarah Cunha: I wash my face every morning and night, and make sure I never sleep with my makeup on because it is so bad for your skin. Every so often I always go to get facials from a local aesthetic.
GlamModelz Magazine: The Modeling reality TV shows have created quite an interest in modeling these days. Can you offer any advice for those interested in getting their big brake? Any Tips for models wishing to do it sooner rather then later? Sarah Cunha: If you are interested in getting a big brake then you need to up your effort and consistence. It's not going to just get handed to you but the more passionate you are and the more you want it the sooner it will come. Put modeling into your top priorities and become you know it you will be right where you want to be in this industry.
GlamModelz Magazine: I have noticed you spend a great deal of time maintaining your portfolio on ModelMayhem. Do you feel this is an important factor to your success as a model? Sarah Cunha: It is an important factor to keep my portfolio updated and current. Success comes from persistence.

Sarah Cunha: It is a little of both, although I know what I need to complete my portfolio I always let what I'm feeling and my mood guide what kind of photoshoot I'm going to result with.
GlamModelz Magazine: It appears to us that decision? Do you have any regrets about your decision? Sarah Cunha: My decision is to not engage in nude modeling. I don't regret it because I know it is my best interest to keep my clothes on.
GlamModelz Magazine: When reviewing photographer's online portfolios, what grabs your attention? What type of images gets you in the mood to shoot with them? Sarah Cunha: Images that appear to have more thought and creativity in them. It shows that the photography takes things outside the box which insures you that you will get some awesome shots.
GlamModelz Magazine: most eye candy magazines are fixated on some part of the female anatomy. Tell us what do you think your best assets are? Sarah Cunha: My best assets are definitely my waist and my smile.
Sarah's Gallery:
Sarah's Websites:http://www.modelmayhem.com/sarahcunha The images of Sarah, appearing in this interview were photographed by; Frank Rehm Photography
Share us with your friends :)
---
You may also enjoy reading :
Have you always wanted to capture the excitement and emotion of dancing? Do you want some easy steps to enable you to take great dancing photos? ...
---
Posted by: GlamModelz in: Glam Modelz on: October 20, 2011
GlamModelz.com Magazine,The most Fabulous site on the Internet, where HOTNESS Hangs!! GlamModelz Magazine is a pictorial exposé geared towards working professionals in today's glamor industry. We are internationally cultured, inspired and dedicated to showcasing the cutting edge works of today's market, while also providing useful information for those wishing to make their break into the modeling industry. GlamModelz magazine offers an unbiased perspective into Glamour, Beauty and Art Photography Modeling. Add us: Facebook iStudio MySpace Twitter Our RSS Feed GlamModelz
© Copyright 2012, All Rights Reserved. GlamModelz Magazine, is providing information and a public services on the World Wide Web for educational purposes only. Permission to use, copy and/or distribute documents, text and/or graphics from this World Wide Web server is strictly Prohibited under United States of America, Federal Law, without first obtaining written permission.
---
Images, Graphics and/or Articles on this webserver containing the logo, brand or trademarks of separate inanities, are the sole property to that company or organization and are used with their explicit permission and guidelines.