GlamModelz Magazine interviews Glam Model Tiffany Morantes of Olympia, WA Tiffany Morantes, has a unique style that is all her own. With creative posing, beautiful features and expression, Tiffany Morantes is fast becoming a recognizable face within the Glamour Modeling Industry.
GlamModelz Magazine: How did you get your start in the business? Tiffany Morantes: Honestly, I just went for it. I always felt I had something special to offer in the modeling industry due toy petite size and personality.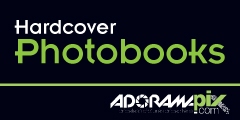 GlamModelz Magazine: Posing 101, any suggestions to newer models coming into the business? Tiffany Morantes: Love your body and know your limits, never let anyone one force you to do anything you don't want.
GlamModelz Magazine: What has been your greatest success to date? Tiffany Morantes: my greatest success with modeling such a short time would be, being able to travel around the country.
GlamModelz Magazine: When working on concepts for upcoming shoots, how much thought or effort do you put into it? Where does your inspiration come from? Tiffany Morantes: I don't think much. I go with what I am feeling and let my personality shine through my shoots.
GlamModelz Magazine: What are your thoughts and issues with implied and nude posing? Tiffany Morantes: we're born naked.
GlamModelz Magazine: Have you had the support of family, friends and significant other in regards to your decisions for your modeling career to date? Tiffany Morantes: support is nice, but you will always have someone hate on your dreams. Support yourself and know anything is possible.
GlamModelz Magazine: What would you like to see change in the industry from a model's standpoint? Tiffany Morantes: I want to see models more natural looking, natural beauty is real beauty to me. I am tired of seeing fake looking models. Be what you already have and make it into something big.
GlamModelz Magazine: What gets you motivated everyday to stay in shape and look your best at all times? Tiffany Morantes: I accept myself for who I. focus on toning my body and staying healthy!
GlamModelz Magazine: What excited you the most when you first started modeling? Tiffany Morantes: I knew when I first started modeling that I would want to make it into a career. I knew this shortly had something to offer and just needed faith in myself.
GlamModelz Magazine: How do you handle rejection from photographers, agencies and your piers? Tiffany Morantes: where a door closes, another one opens.
GlamModelz Magazine: How do you handle imperfections? How important do you feel professional make up is to a model? Tiffany Morantes: I make my imperfections into something unique and fresh. People like seeing someone who is more unique looking then the same plastic surgery fake model with big boobs and lips. I stay all natural because i know I am the only me And I live myself and all my imperfections.
GlamModelz Magazine: If you had one thing to tell a model just entering the industry what would that be? Tiffany Morantes: never be a diva. Have respect for you and others and remember… Sky is the limit.
GlamModelz Magazine: Tell us the funniest story that has personally happened to you on a runway or photo shoot: Tiffany Morantes: just recently I was shooting in the middle of no where in the nude and as I was getting dressed a truck drove by and saw me partly nude. Lol, I am pretty sure I made that guys day.
GlamModelz Magazine: We have noticed you seam to be branching out into other areas in your modeling. Do you have a style or category you really enjoy shooting? Tiffany Morantes: I love glamour modeling.
GlamModelz Magazine: Your complexion always looks so flawless. Tiffany Morantes: I have more oily skin, I am human and I do break out sometimes, but I do my best to take of my skin. Best advice I can give is to start using products right for your skin type. I use high end products to drug store products such as: Estee Lauder, loreal, clinque, neutrogena, and Covergirl. But my biggest secret, I use sunscreen everyday on my face. I get told I have a young face.
GlamModelz Magazine: I have noticed you spend a great deal of time maintaining your portfolio on ModelMayhem. Do you feel this is an important factor to your success as a model? Tiffany Morantes: Yes. People want to see the now. It's important to keep your port up to date.
GlamModelz Magazine: Tiffany, your on-line portfolio is quite stunning and exhibits innovative styling; every single photograph is a work of art. Do you plan the shots that you are adding to your portfolio or just shoot what ever you're feeling at the time? Tiffany Morantes: I like to shoot what ever comes to the mind. I am very easy to work with and I just go with the flow.
GlamModelz Magazine: Nude modeling is a difficult decision for most models to make as a career choice, what lead you to make that decision? Do you have any regrets about your decision? Tiffany Morantes: I have zero regrets. I think nude modeling is beautiful. One of my biggest goals is to be a playmate.
GlamModelz Magazine: When reviewing photographers online portfolio's, what grabs your attention? What type of images gets you in the mood to shoot with them? Tiffany Morantes: I like seeing something different, something that will keep me looking.
GlamModelz Magazine: It appears to us that most eye candy magazines are fixated on some part of the female anatomy. Tell us what do you think your best assets are? Tiffany Morantes: hmmm, I would have to say I have a nice booty and a pair of stunning brown eyes.
Tiffany's Gallery:

To contact Tiffany directly please visit her website: http://www.modelmayhem.com/1745992
The images of Tiffany, appearing in this interview were photographed by; Sam Rambo, SLR Photography, http://www.samrambo.com, http://www.modelmayhem.com/854452
Share us with your friends :)
---
You may also enjoy reading :
GlamModelz Magazine is pleased to introduce a new face to the Fashion, Glamour, Beauty Modeling industry, Northern California. Her obvious beauty is ma ...
---
Posted by: GlamModelz in: Glam Modelz on: June 13, 2011
GlamModelz.com Magazine,The most Fabulous site on the Internet, where HOTNESS Hangs!! GlamModelz Magazine is a pictorial exposé geared towards working professionals in today's glamor industry. We are internationally cultured, inspired and dedicated to showcasing the cutting edge works of today's market, while also providing useful information for those wishing to make their break into the modeling industry. GlamModelz magazine offers an unbiased perspective into Glamour, Beauty and Art Photography Modeling. Add us: Facebook iStudio MySpace Twitter Our RSS Feed GlamModelz
© Copyright 2012, All Rights Reserved. GlamModelz Magazine, is providing information and a public services on the World Wide Web for educational purposes only. Permission to use, copy and/or distribute documents, text and/or graphics from this World Wide Web server is strictly Prohibited under United States of America, Federal Law, without first obtaining written permission.
---
Images, Graphics and/or Articles on this webserver containing the logo, brand or trademarks of separate inanities, are the sole property to that company or organization and are used with their explicit permission and guidelines.