GlamModelz Magazine is so pleased to introduce our own Beauty Editor Jett-Ray, as new face to GlamModel. Jett-Ray is not new to professional modeling in Fashion, Glamour, Art and Beauty modeling, a talented Actress and an outstanding Makeup Artist. Jett-Ray of Arlington, Texas, is obvious beauty is matched not only by her desire to succeed as a model an actress, Jett-Ray has amazing potential and drive. We look forward to seeing many great things from Jett-Ray in the very near future.

GlamModelz Magazine: How did you get your start in the business? Jett: I did some print and runway modeling as a child, but soon found that I was a bit on the short side to continue fashion modeling…(Not realizing there were other genre's). I started modeling as an adult entirely by accident. During a period in which I was seeking opportunities as a vocalist, the need for photos became an issue. When sending in samples of my voice, I knew I would need a photo to accompany the track, so I went on a search for a photographer who would work within my budget. This is when I learned the ever-popular TFP/TFCD concept. After my first shoot, I was asked to return to shoot more for this photographers portfolio. My images were posted on a few online modeling sites and the offers for other sessions from various photographers started coming in. I've been modeling non-stop since then…

GlamModelz Magazine: What are your thoughts and issues with Nude posing? Jett: There are several styles of Nude posing which include Erotic, Adult or Artistic. The erotic and adult styles are ones in which you may encounter a lot of attention (positive and negative) and objection, if any. I, personally would not encourage a new model or young model to begin nude posing until after they understand the industry and have found their Niche' (see question 7). Then, and only then, if you still have a desire to pose nude, go for it! (With advisement) And, at that point, those images may actually enhance or augment your career, and you will have no regrets.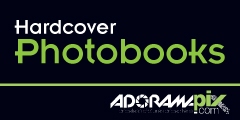 GlamModelz Magazine: How do you handle the inappropriate offers and sometimes rude individuals when they contact you for a session together? Jett: Unfortunately, these offers and individuals come with the territory. I've been asked to do a session where the photographer (male) is the other model in an erotic concept; to be a "personal" model (which matches the description of an escort); Asked to give/receive erotic massages; and of course the most obvious requests for sexual contact. With each situation, my goal was to remain professional but also to be VERY clear about my expectations and business we have at hand…no matter who is making the offer. To earn and maintain respect in this industry, you must conduct your business in a professional manner. I always have my reputation, image and name in clear focus and as one of my top priorities. I mean, think about it, in 2, 5, 10 or even 20 years from now….what story, about your success as a model, would you like others to know?
GlamModelz Magazine: Any suggestions to models about wardrobe? What to have and where to find deals? Jett: I love shopping for new clothes! But, as you can imagine, this can get quite expensive. I suggest you think of several concepts that you'd like to shoot and find sales – bargain hunt. If you and a photographer have a concept in mind, spend time discussing your wardrobe and plan it out – mix and match – bring lots of colors and lots of accessories. Don't be afraid to try something different. But it doesn't have to be expensive to make a great image.
In addition to that, keep a bag with you filled with these things:
A pair of black heels – at least 3 inches tall
2 thongs – one black, one white.
Personal items – deodorant, hairspray, hairpins, safety pins, wetwipes, toothbrush/paste, body lotion, othere feminine products,etc.
Makeup – foundation/powder, mascara, lip gloss, eyeliner, blush – Very basic, but necessary.
Robe – nothing fancy…if you don't want to walk around in your unmentionables…bring a robe.
Face cleanser Last, but not least A great attitude – Murphy's Law is always in effect. Flexibility and Versatility never go outta style!!
GlamModelz Magazine: Facial expressions are a big part of a photo session, how and where did you learn this?? Jett; Acting!! I love pretending to be someone else – a superhero, a character from television or movies…I've spent countless hours in front of the mirror practicing emotions, moods and my acceptance speech at the Academy Awards.
GlamModelz Magazine: How do you handle rejection? from photographers, agencies and your peers? Jett: Handling rejection from agencies and photographers first comes with acceptance. I've come to realize that it will happen, perhaps often, and I accept that. But I also know that I'm not accepting failure, I understand the fact that a certain role, event, project or assignment wasn't for me…but the next one might be! As far as rejection from my peers…I don't spend much time on this one – I understand that I may not be liked by everyone, but I will be kind to everyone I meet and do my best to remain gracious at all times.
GlamModelz Magazine: If you had one thing to tell a model just entering the industry what would that be? Jett: Find your Niche'!! You have to discover who you are and what makes you unique. By all means try all the different genre's that interest you and then find that one (or maybe two) in which you excel. Focus on that genre and make it your own…and be the very best YOU – you can be.
Statistical Details:
Height: 5′ 4″
Weight: 115 lbs
Measurements: 34-26-36
Shoe size: 8.5
Hair color: Brown
Hair length: Long
Eye color: Brown
Skin color: Brown
Experience: Professional
Major Campaigns:
Featured in the Leroy Roper Gallery – Untombed by Leroy Roper – October 2008 (ongoing) http://excusesdeepellum.com/LeroyRoperGallery.html
The Upper Room Experience – Runway Model – Nov 2008
Glammodelz.com – Cover Model Sept/November 2008
6th Annual Texas Summer Music Conference – Runway Model/Hostess – Aug 2008
Car Model/Promo – Hot Rods and Hogg's/Gasoline Alley Car Show – July 2008 – www.rawhiderphoto.com www.gasolinealleycarshows.com www.hotrodsandhoggs.com
Hostess/Model – Models at the Lake Event – Surreal Media – June 2008
Promotional Model – Team Penske/Texas Motor Speedway – June 2008
Brand Ambassador – Mayfest 2008 -Legacy Entertainment -Mrs. Bairds
TY10 Vodka Ad Campaign – After 5 Studios – April 2008
Runway Model – "In the Spotlight" – Silhouette Model Mgmt – April 2008
Brand Ambassador – L'Oreal Paris at State Fair of Texas – Sept/Oct 2007
Print Model – Phantom Gear – Summer 2007
Print Model – Orbs 3D Photography – Summer 2007
Promotional Model – Team Penske/Marlboro – Summer 2007
Brand Ambassador – Kraft Brand/Ebony Magazine Family Reunion tour – September 2007
Promotional Model – Racegirl Motorsports – September 2007

Represented by:
For Commercial, Television and Print Work:
Chocolate Crushes Talent Agency
On Deck Talent Agency
Modeling:
EnvyUsModeling

Jett-Ray's Wallpaper & Gallery
The images of Jett-Ray appearing in this interview were photographed by; Visions East. To learn more about Glam Model Jett-Ray, please visit her website: ModelMayhem.com/jettray, MySpace/JettRay(ad me)
Share us with your friends :)
---
You may also enjoy reading :
p>The fabulous Jett Ray, Managing Editor of GlamModelz Magazine, interviews a Dallas legend of the hip-hop and rap scene in Dallas for 10 years now ...
---
Posted by: GlamModelz in: Glam Modelz on: October 25, 2008
GlamModelz.com Magazine,The most Fabulous site on the Internet, where HOTNESS Hangs!! GlamModelz Magazine is a pictorial exposé geared towards working professionals in today's glamor industry. We are internationally cultured, inspired and dedicated to showcasing the cutting edge works of today's market, while also providing useful information for those wishing to make their break into the modeling industry. GlamModelz magazine offers an unbiased perspective into Glamour, Beauty and Art Photography Modeling. Add us: Facebook iStudio MySpace Twitter Our RSS Feed GlamModelz
© Copyright 2012, All Rights Reserved. GlamModelz Magazine, is providing information and a public services on the World Wide Web for educational purposes only. Permission to use, copy and/or distribute documents, text and/or graphics from this World Wide Web server is strictly Prohibited under United States of America, Federal Law, without first obtaining written permission.
---
Images, Graphics and/or Articles on this webserver containing the logo, brand or trademarks of separate inanities, are the sole property to that company or organization and are used with their explicit permission and guidelines.