GlamModelz Magazine interviews Glam Model Kayla Marie of Worcester, MA.  Kayla Marie, has a unique style that is all her own.  With creative posing, beautiful features and expression, Kayla Marie is fast becoming a recognizable face within the Glamour Modeling Industry. 
GlamModelz Magazine: How did you get your start in the business Kayla Marie, and what goals have your set for your self?  Kayla Marie: A photographer named Gabe Calder found me on Facebook and asked me to shoot. My second shoot was at Light Works Studio. Mike Misialek asked me to attend one of the Friday Night events Rick Trottier use to organize. It was there that I met Rick. I have worked with a lot of photographers since then including Mike and Gabe, but Rick and I have worked together steadily since that Friday night more than two years ago. As for goals, it's simple; I want to be famous, hahaha!! If I can reach that height, that would be great. Over the past 6 months I've had some good opportunities. I was in a beautiful calendar with a naughty name. It is the 2012 Dirty Girl calendar, and I loved being Miss November and being a part of that fine project. I also just recently had a 10 page spread in Men's Fitness magazine on-line. These are the kinds of opportunities that are getting me closer to my dreams.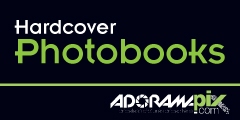 GlamModelz Magazine: When working on concepts for upcoming shoots, how much thought or effort do you put into it? Where does your inspiration come from?  Kayla Marie: Except for one photographer, I generally like to be spontaneous about most shoots. If it is a commercial shoot like for a t-shirt company, I know what to expect, but if it is a portfolio development shoot, I am pretty low key about preparing. I like to go with the flow as much as possible. In the case of my work with Rick Trottier, we plan very carefully. Rick likes me to give him a sense of the outfit, concept or theme. Then he will come up with the poses, lighting, backgrounds and other parts that make the image great. I like that he and I put a lot of thought into our work. In the end, enjoying the experience and having some fun is a large part of what makes modeling worthwhile.
GlamModelz Magazine: If you had one thing to tell a model just entering the industry what would that be? Kayla Marie: It takes a lot of hard work to be successful as a model. You have to practice and take care of yourself. Practicing means working on your poses and facial expressions. That doesn't just happen it takes time and effort to be good at both things. Some models may have some natural talent, but all of us have to develop our talents. Just as important as the outside is your inside. You have to have goals and really shoot for the stars. You also have to not lose touch with the real you. Don't let success go your head and change the person you've always been. Learning to have real confidence in your skills and your beauty, believing in yourself and letting that shine through separates great models from good or average models.
GlamModelz Magazine: Tell us the funniest story that has personally happened to you on a runway or photoshoot: Kayla Marie: Chrissy Scobi and I were at a beach shoot with Rick at Plum Island. We were running around topless after doing some implieds when we noticed a random fisherman just checking us out. Then he started trying to talk to us. It was pretty awkward, but also really funny. Here he was expecting to catch a few fish, but an instead got an eyeful of a couple of naked girls running around the beach.
GlamModelz Magazine: When reviewing photographers online portfolio's, what grabs your attention? What type of images gets you in the mood to shoot with them? Kayla Marie: I am most impressed with a photographer who is diverse and has mastered a lot of styles. I also like to see that photographers have a strong grasp of lighting and editing. I want to look my best. If their lighting isn't impressive or they don't seem to know how to edit, I know the pictures won't take my portfolio in a direction that I want. That is what inspires me about a photographer. I want them to be able to give me something I might be missing.
GlamModelz Magazine: Have you had the support of family, friends and significant other in regards to your decisions for your modeling career to date? How do you handle negative feelings from those intimidated with your success? Kayla Marie: Overall, my friends have been very supportive and they encourage me to try new things and push myself. That helps a lot to have that caring at your back. My family hasn't been as consistently supportive of my modeling efforts. That isn't always easy as you want your family to back you at all times. As for dealing with negative comments, I just try to laugh them off and remember that jealousy is as ugly a trait as there is. It was pretty amazing to me to see how quickly people's attitudes seemed to change the minute I went from just being "Kayla" to "a model". I didn't change, but their perceptions of me sure did. I just try to remind myself that small-minded behavior isn't something I want to be connected to.
GlamModelz Magazine: Facial expressions and body langue are sometimes the hardest part of a successful photo session, how and where did you learn this and do you have any special routines or rituals you go through when you are preparing for a photoshoot??  Kayla Marie: As I had mentioned before, practice is really key to modeling success. Facial expressions take twice the amount of work that posing does. What also helps is really learning to take direction from photographers and then committing to memory all that you learn. Every photographer is different and you can learn a lot from most. However, not all photographers give direction. Without direction, I really don't know if I am really hitting things right and I don't learn as much. As for rituals, I really don't have any. I just like to go to the shoot, be friendly and professional, business-like and work hard.
GlamModelz Magazine: Do you have any hobbies or special interests that you feel contribute to your success in modeling and why do you feel they are a contributing to achieve your goals? Kayla Marie: I have always been obsessed with fashion; whether it's clothes, shoes, jewelry, hair or accessories. My love of fashion is one of the things that helps me be a successful model. I try to bring individuality to shoots as well as creativity. I like my outfits to be a reflection of my tastes and be fun, flirty, cute, sexy and stylish. I don't want to be known as a model who can only do one look, or only has one style. I like to be good at as many different looks as possible. I also use to be a go-go dancer, and that kept me fit. Now, although my exercise regimen is a little less intense, I have gotten excited about better choices when it comes to healthy eating. I'm thinking about the future a lot and how to still be a healthy person as I get older.
GlamModelz Magazine: We all know the expression "grin and bare it" originated on the runway. What was your most embarrassing moment and how did you over come your misfortune?  Kayla Marie: At an April 2010 Fashion Shoot at Rick's studio, the designer had some pretty interesting clothes, BUT there were some swimwear styles just were not flattering on my rather slender figure. I felt pretty uncomfortable so I really had to grit my teeth and "bare it". In this industry, you don't always get 100% control over outfits, concepts and themes, and you have to just hope that the end product looks good. Fortunately, that was the case this time.
GlamModelz Magazine: Do you have any thoughts or advice you would like to pass along to photographers? In you mind what makes a spectacular shot?   Kayla Marie: Just as models have to study a photographer to know she wants to work with him, photographers should really get a sense of the strengths of a model and play to those strengths. Whether it is a question of her eyes, figure, hair, skin tone or whatever makes her beautiful, a model wants to look her best and the photographer has to really see the model inside and out by studying her pictures and getting a clear idea of what will work and what won't. I've been asked to put on some pretty awful outfits, accessories and use some foolish props. I know I didn't look my best in the pose and expression because I just didn't feel very good. One of the reasons Rick and I work well together is he wants me to provide the general starting concept. From there, he refines it and is turns out to be a pretty happy bit of teamwork.
GlamModelz Magazine: Which website do you feel is best for getting your name out there? Where to you receive the most response? Which site(s) do you feel are the worst and why?   Kayla Marie: Despite its weaknesses, Facebook tends to be a better place to meet photographers and network with other industry people. Folk seem to be a bit more real, you can really look inside their lives and get a slightly better idea of who they are. There seem to be a few less creeps on FB as opposed to some of the other sites. Sadly, there are always jerks and creeps out there. One of the life skills a model learns is to be better at screening those wastes of time. The other life skill is to have a photographer or 3 that you trust to help you make some good decisions, just as if they are smart, they listen to your views on subjects about this industry. That kind of give and take is how great partnerships are made.
Kayla Marie's Gallery:

Kayla Marie's Websites: http://www.modelmayhem.com/1562271
The photographs of GlamModel: Kayla Marie, featured in this interview we're photographed by: RJT Images.
Share us with your friends :)
---
You may also enjoy reading :
All holidays are a special joy for the GlamModelz Magazine staff photographers. We encourage them to get creative and go wild and this holiday season i ...
---
Posted by: GlamModelz in: Glam Modelz on: April 19, 2012
GlamModelz.com Magazine,The most Fabulous site on the Internet, where HOTNESS Hangs!! GlamModelz Magazine is a pictorial exposé geared towards working professionals in today's glamor industry. We are internationally cultured, inspired and dedicated to showcasing the cutting edge works of today's market, while also providing useful information for those wishing to make their break into the modeling industry. GlamModelz magazine offers an unbiased perspective into Glamour, Beauty and Art Photography Modeling. Add us: Facebook iStudio MySpace Twitter Our RSS Feed GlamModelz
© Copyright 2012, All Rights Reserved. GlamModelz Magazine, is providing information and a public services on the World Wide Web for educational purposes only. Permission to use, copy and/or distribute documents, text and/or graphics from this World Wide Web server is strictly Prohibited under United States of America, Federal Law, without first obtaining written permission.
---
Images, Graphics and/or Articles on this webserver containing the logo, brand or trademarks of separate inanities, are the sole property to that company or organization and are used with their explicit permission and guidelines.
Click here to view more details