GlamModelz is pleased to present one of the most gorgeous models to ever grace the pages of our magazine — Kristine Kendra of Northern California – from a little town outside of Chico. Our San Francisco-based photographer — Ron of Ethereal Pixels Digital Imagery — worked with her over several sessions to create the images for this feature. Kristine is a rare model… beautiful, intelligent, and with a sensational sense of humor.  She kept Ron entertained with her funny antics, just as much as with the display of her stunning looks and modeling ability.  Kristine has the capability to go from being whimsical to devastatingly sexy at a moment's notice in front of the camera.  You'll see it all on display in this truly special feature.  
Kristine always kept our interviewer smiling…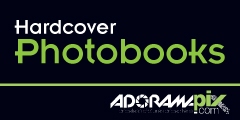 GlamModelz Magazine: So Kristine, how did you develop your interest in modeling?  What was your inspiration? Kristine:  I started modeling after I took some pictures for my Husbands birthday.  I built a Model Mayhem page using some of those images, for the simple fact I wanted to see the "members only" images.  And the page got crazy busy!! I've been at it ever since
GlamModelz Magazine: What did you see as your strongest attribute prior to getting in front of the lens of a professional photographer for the first time, and did that change after your first shoot?  Kristine:  I was so nervous my first shoot I could barely smile.  So, I'd say it must have been my dedication to get it done, even though my knees were knocking! Now I'm able to bust it out!  I can get into character and portray what I need to get across, like a switch!
GlamModelz Magazine: Are you the same person in front of the lens as you are in real life?  Tell us how you are different. Kristine:  I'm a big goof, which comes across in my pictures most of the time. There's not ONE shoot where there's not enough laughing, falling down, or just goofball images for a "spoof reel".  So pulling off sultry, sexy faces can be a challenge.  I think that's the beauty of modeling.  You can be who you want in that moment.
GlamModelz Magazine:  What excites you about modeling and what intimidates you the most?  Are you insecure about anything related to modeling, and how have you dealt with those feelings?  Kristine:  I love seeing the final product.  All the prep that goes into a shoot paying off is awesome! I get intimidated working with high profile photographers at times.  I like to psych myself up, which actually pays off with super dedicated, "nailed it" images.
 GlamModelz Magazine: When reviewing photographers online portfolios, what grabs your attention? Do you get a lot of requests for photo shoots, and how do you handle them?  Kristine:  Lighting and styles grab me first.   A pro knows how to light his model and make the image stellar; I think knowing HOW to use the equipment is key.  I get A LOT of requests!  So I've had to scale back do to time restraints!  It's so hard to say no to so many people. That's been a challenge.  But, it's allowed me to focus on what's most important, personally AND professionally.
GlamModelz Magazine: Do you have any hobbies or other talents that contributes to your success in modeling? Why do you feel they are a contributing factor towards achieving your goals? Kristine:  I don't really have any hobbies or talents that contribute to my success.  I think my overall hard work, good attitude and personality get me where I need and want to be. Not to mention I have worked with incredible photographers that have helped me along the way!
GlamModelz Magazine: Facial expressions and body language are sometimes the hardest part of a successful photo session, how and where did you learn this, and do you have any special routines that you go through when you are preparing for a photo shoot?  Kristine:  I wish I did!  As I said before, the face had been a hard one to figure out for me!  Now it's a cinch.  I have practiced in a mirror, but the best practice is in front of the camera.  I try to mentally put myself in the moment.  It all depends… am I outside with jeans and a top, casual or with a smiling face… lingerie or boudoir…?  Well, you get the picture.
GlamModelz Magazine: How do your family and friends feel about your modeling goals?  Do you share your goals with them, or keep them to yourself?  Kristine:  My family is very supportive.  Some goals I share, and some I keep to myself.  One of my biggest goals this year was to be published.  Look at me go!!  The other, I'm keeping to myself. HA!
 Kristine's Gallery:

Kristine may be contacted through her http://www.modelmayhem.com/1789970  http://www.facebook.com/kristine.kendra. The work of our photographer, Ron, of Ethereal Pixels Digital Imagery can be found on  www.EtherealPixels.com , as well as on his interview on our site: Ron's Interview . Stop by and visit him!
Share us with your friends :)
---
You may also enjoy reading :
It is with great pleasure I have the opportunity to interview Dave of Camersity Photo, from St. Louis , Missouri. He is one of the top Fashion photogra ...
---
Posted by: GlamModelz Magazine in: Glam Modelz on: July 9, 2012
GlamModelz.com Magazine,The most Fabulous site on the Internet, where HOTNESS Hangs!! GlamModelz Magazine is a pictorial exposé geared towards working professionals in today's glamor industry. We are internationally cultured, inspired and dedicated to showcasing the cutting edge works of today's market, while also providing useful information for those wishing to make their break into the modeling industry. GlamModelz magazine offers an unbiased perspective into Glamour, Beauty and Art Photography Modeling. GlamModelz Magazine
© Copyright 2012, All Rights Reserved. GlamModelz Magazine, is providing information and a public services on the World Wide Web for educational purposes only. Permission to use, copy and/or distribute documents, text and/or graphics from this World Wide Web server is strictly Prohibited under United States of America, Federal Law, without first obtaining written permission.
---
Images, Graphics and/or Articles on this webserver containing the logo, brand or trademarks of separate inanities, are the sole property to that company or organization and are used with their explicit permission and guidelines.
Click here to view more details