GlamModelz Magazine interviews Glam Model Meghan Brady of Boston, Massachusetts.  Meghan is a veteran model, with many diverse credits including publication and acting work. Meghan is one of the most down-to-earth and hardworking models in the Glamour Modeling Industry, known for her delightful demeanor and attention to self-improvement. GlamModelz Magazine is proud to have her in our own publication.
RT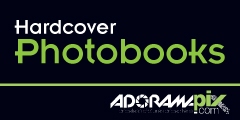 GlamModelz Magazine: How did you get your start in the business Meghan, and what goals have your set for yourself? Meghan: I got started in the business when I was 15.  I was approached by an agency to do a test shoot and got signed.  I took a long break from modeling and just recently got back into it.  I set up a shoot with RJT images and from there my modeling career took off.  I have accomplished a lot but still have so many more things I want to accomplish.  I just keep giving it my all and reaching for the stars. 
GlamModelz Magazine: What excited you the most when you first started modeling? Meghan: I just loved everything about it.  The way it makes you feel, how proud certain people are of you, how happy I was when in front of the camera.  It was my few hours of relaxation. That was what modeling was for me.
GlamModelz Magazine: Have you had the support of family, friends and significant other in regards to your decisions for your modeling career to date? Meghan: Most of my family and friends support me, but I have the total support of my husband and mother which means the world to me.
GlamModelz Magazine: Do you have any hobbies or special interests that you feel contribute to your success in modeling and why do you feel they are a contributing to achieve your goals? Meghan: I am a hairdresser and Makeup artist. I definitely think it contributes to my modeling career.  I am able to do my hair and makeup for most of my shoots and it makes me more creative. I have been in the fashion industry for a long time and love all of it.
GlamModelz Magazine: When working on concepts for upcoming shoots, how much thought or effort do you put into it? Where does your inspiration come from?  Meghan: I put a lot of thought and effort into every shoot.  I always give it 100 percent.  My inspiration comes from other models, magazines, or photographers.  I enjoy looking at others work, makes me try even harder.
GlamModelz Magazine: What gets you motivated every day to stay in shape and look your best at all times? Meghan:  My biggest motivator is myself. I am very hard on myself, and also when I see other people in really good shape.  I like to do p90x the workout.  It is a very motivating video and kicks your butt. 
GlamModelz Magazine: Do you feel other women are intimidated when learning you are a model and how do you handle this?  Meghan: I would hope they wouldn't feel intimidated but I'm sure some are.  I am very friendly, funny and silly so anyone who actually takes the chance in getting to know me will not be intimidated.  Modeling has not changed me at all as far as personality wise, but has changed my life in many other amazing ways.  
 GlamModelz Magazine: I have noticed you spend a great deal of time maintaining your portfolio on Facebook and Model Mayhem. Do you feel this is an important factor to your success as a model?  Meghan:  Yes, if you do not keep your Facebook page or Model Mayhem up to date you could miss out on new opportunities.  I was cast for a movie thanks to Model Mayhem.  My fan page has gotten me a lot of work.  So I am a big believer that if you want to be seen you have to put your work out there for others to enjoy.
GlamModelz Magazine: When reviewing photographers' online portfolios, what grabs your attention? What type of images gets you in the mood to shoot with them? Meghan: I do not shoot with anyone unless I am blown away by their portfolio.  So when I go to a photographer's portfolio the first thing I look for is the "wow factor".  Then I look at composition, lighting, style of their photography and if I think they will benefit my portfolio.  I have been so lucky to have worked with so many amazing photographers.  They have set the bar very high.
GlamModelz Magazine: We have noticed you seem to be branching out into other areas in your modeling. Do you have a style or category you really enjoy shooting? Meghan: My favorite is pinup, I love pinup shoots.  I also love glamour and swimwear.
GlamModelz Magazine: Posing is, of course, one of the biggest parts of modeling. What inspires you in the unique gracefully poses you seem to be pulling off? What advice would you offer new models to the industry?  Meghan: Rick from RJT images taught me a lot when I first started modeling.  He is great with poses.  Then I would go online and look up poses and practice.  My advice for new models would be to go online look at some pictures you love and try to recreate the pose.  Over time you will come up with your own poses and people will know it's you in a picture just by a pose. 
GlamModelz Magazine: Do you have any suggestions to newer models coming into the business when it comes to becoming better about posing, facial expressions or how to work with photographers?   Meghan: You have to be comfortable in your own skin in order for you to look and feel your best.  I would go on-line; you can find anything you want on-line these days.  Look at other people's pictures that inspire you and try there poses and facial expressions in the mirror.  In order to get work with photographers you must be very professional.  Photographers always talk to each other; they will spread a good word about you if you can bring your all to a shoot and are professional. 
GlamModelz Magazine: If you had one thing to tell a model just entering the industry what would that be? Meghan: Be safe and smart.   This industry can be dangerous, so always take an escort with you, and always do your research on a photographer before you shoot with them.  Do not do anything you are not comfortable with.  It takes a lot of hard work and success doesn't happen overnight.  So reach for the stars and give it your all.
Our gorgeous cover model; Meghan, may be reached through her website: http://www.facebook.com/ModelMeghanBrady  http://www.modelmayhem.com/1910604, Meghan's photography was supplied by: Rick Trottier, of RJT Images.


Models Websites:
Share us with your friends :)
---
You may also enjoy reading :
GlamModelz Magazine: Tell me about your background…how did you get started in Photography? Wayne: Once I retired from 21 years in the Canadian military ...
---
Posted by: GlamModelz Magazine in: Glam Modelz on: August 11, 2012
GlamModelz.com Magazine,The most Fabulous site on the Internet, where HOTNESS Hangs!! GlamModelz Magazine is a pictorial exposé geared towards working professionals in today's glamor industry. We are internationally cultured, inspired and dedicated to showcasing the cutting edge works of today's market, while also providing useful information for those wishing to make their break into the modeling industry. GlamModelz magazine offers an unbiased perspective into Glamour, Beauty and Art Photography Modeling. GlamModelz Magazine
© Copyright 2012, All Rights Reserved. GlamModelz Magazine, is providing information and a public services on the World Wide Web for educational purposes only. Permission to use, copy and/or distribute documents, text and/or graphics from this World Wide Web server is strictly Prohibited under United States of America, Federal Law, without first obtaining written permission.
---
Images, Graphics and/or Articles on this webserver containing the logo, brand or trademarks of separate inanities, are the sole property to that company or organization and are used with their explicit permission and guidelines.
---
---