GlamModelz Magazine interviews, Glam Model Nikki King of Spokane, WA.  Nikki has a unique style that is all her own.  With creative posing, beautiful features and expression, Nikki is fast becoming a recognizable face within the Glamour Modeling Industry. 
GlamModelz Magazine: What are your goals personally and with your modeling career?  Nikki King: My goals as a model are to be unique and classy as possible, I enjoy what I do more so as a hobby rather than a job and with that being said I try to make every shoot fun, new, and exciting. Personally, well, one day I hope to be so good at what I do that I can have more free time for family and friends! Right now Im a busy lady, but I truly love it !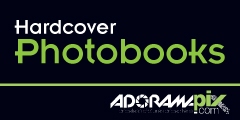 GlamModelz Magazine: What has been your greatest success to date? Nikki King: Aside from shoots and promotional gigs I do swimsuit competitions here and there, right now at the moment im involved in a huge competition in Vegas where I got 2nd in the qualifying rounds and hope to also place in the Finals!! Other than that, I've been published in a few magazines and that's always exciting because it's something tangible that I can have for a keepsake when I grow older and mature physically.
GlamModelz Magazine: When working on concepts for upcoming shoots, how much thought or effort do you put into it? Where does your inspiration come from?  Nikki King: Oh boy, If you asked the photographers I've worked with they will tell you im always WAY over prepared, (she laughs) I'd rather be safe than sorry for sure so I take a lot of time preparing for the "part" the photographer and I agree on beforehand. I take what I do seriously and never try to waste anyone's time, I look online for inspirational photos and poses, save them and study them until its shoot time.
GlamModelz Magazine: What are your thoughts and issues with implied and nude posing? Nikki King: I love implied posing so much! Those photos are something I could do all day and on every shoot if I had the opportunity. Nude posing, Im not against, but personally I feel that once a nude shot is out there you can never get it back. That's definitely something a model should realize and remember before she shoots. On the other hand if you can pose nude and look phenomenal doing it, by all means go for it! I surely love looking at the photos, they give me inspiration on implied (she winks) I try to keep it sexy and classy so my Momma can still look at them (she laughs again)
GlamModelz Magazine: Have you had the support of family, friends and significant other in regards to your decisions for your modeling career to date? Nikki King: Oh wow, my family and friends have been my biggest support system! Sometimes more so than myself, if I don't think I am capable of succeeding at something they are always there to reassure me I am!
GlamModelz Magazine: What gets you motivated everyday to stay in shape and look your best at all times? Nikki King: I workout and take care of my body physically and mentally because I never know when that ONE person is going to approach me and I always want to be able to say yes and feel confident when I do.
GlamModelz Magazine: Your thoughts on TFP or TFCD sessions in general?  Nikki King: I love TFP and TFCD as long as both the photographer and the model are shooting something they've never done before. It's always nice to be able to add new material to your portfolio, and in the end you both have rights to the photos to use for networking and promotion.
GlamModelz Magazine: What excited you the most when you first started modeling? Nikki King: Honestly? The fact that I knew I wasn't always going to be the same physically forever, so I get something to remember my look and to see how much I've grown, even to this point. I also love how I get to be someone else when im in front of the camera, a few moments from reality I suppose.
GlamModelz Magazine: Facial expressions are a big part of a photo session, how and where did you learn this? Nikki King: Self taught really, any time I do a shoot with other models I study them and how they move and look. Im always watching peoples body language and expressions, so before a shoot, I practice and "play the part" of whatever im trying to achieve during the shoot. I also
study other similar photos online. There's a lot of behind the scenes preparation for both the model and photographer that not many see (laughing) we DO actually work!
GlamModelz Magazine: Do you feel that flexibility and diversity are important to a model's portfolio? Nikki King: Oh that's number one! If you can only portray one look that's not going to work. You have to be willing to work around others schedules and vice versa as well as sometimes push yourself to limits you never thought you'd go to, but never do something your comfort level wont allow because it will show in the photographs, stay comfortable, but stretch your limits!
GlamModelz Magazine: How do you handle rejection from photographers, agencies and your peers?  Nikki King: I definitely have tough skin and I'm aware that not everyone is going to say yes, so when I am told "no" I ask their reasoning and if it's something I can change or better I strive to do so. If I'm just not what they are looking for I move on to the next one! So many opportunities out there and not everyone is fit for all of them or everyone would be doing this ( she laughs) so I play my part and fit in where I get in. ( she winks)
GlamModelz Magazine: If you had one thing to tell a model just entering the industry what would that be? Nikki King: Know your limitations and your comfort ability level, because once an image is released its out there forever. I'd also tell him/her to have fun and enjoy the unique look that he or she brings to the modeling industry, there's only ONE you, show everyone that amazing person!
GlamModelz Magazine: We have noticed you seem to be branching out into other areas in your modeling. Do you have a style or category you really enjoy shooting? Nikki King: I love, love, love, implied. I love producing a sexy and classy look just enough to keep the viewer guessing what's under those hands. (she winks)  
GlamModelz Magazine: Your complexion always looks so flawless. Will you share your beauty secrets you use to keep it that way? Nikki King: Well lets be honest, no one is flawless but I definitely take care of my physical appearance the best I can. Im addicted to lotion (she laughs) I have to have soft skin and I try to get plenty of rest before a shoot because the camera catches EVERYTHING!
 GlamModelz Magazine: Nikki K., your on-line portfolio is quite stunning and exhibits innovative styling; every single photograph is a work of art.  Do you plan the shots that you are adding to your portfolio or just shoot what ever you're feeling at the time? Nikki King: I always plan the shots that I'm looking for but of course when I get in front of the camera, something else takes over and I just go with the flow. Most of the times I get the majority of planned images but the BEST images tend to happen un-planned.
GlamModelz Magazine: When reviewing photographers online portfolio's, what grabs your attention? What type of images gets you in the mood to shoot with them? Nikki King: You can definitely tell a photographers experience when you browse through his/her portfolio, I look for something unique, Im always wanting new experiences and looks so I check for new classy material to build my portfolio, and for something the photographer doesn't have that I can bring to the table.
GlamModelz Magazine: It appears to us that most eye candy magazines are fixated on some part of the female anatomy. Tell us what do you think your best assets are? Nikki King: I think my best assets are definitely my eyes and mouth! I love making eye contact with the camera so the viewer thinks I'm looking right at them when they glance at my photo. My lips (short pause) whelp, who doesn't love juicy lips! ( she winks)
Our gorgeous cover model; Nikki, may be reached through her websites:www.NikkiKingModel.Com ModelMayhem,    Nikki's's photography was supplied by: Sam Rambo Photography.

Models Websites:
Share us with your friends :)
---
You may also enjoy reading :
GlamModelz Magazine is so pleased to announce our 4th year Anniversary Model: Brittany, of Ft Worth, Texas. Brittany, has a unique style that is all h ...
---
Posted by: GlamModelz Magazine in: Glam Modelz on: August 3, 2012
GlamModelz.com Magazine,The most Fabulous site on the Internet, where HOTNESS Hangs!! GlamModelz Magazine is a pictorial exposé geared towards working professionals in today's glamor industry. We are internationally cultured, inspired and dedicated to showcasing the cutting edge works of today's market, while also providing useful information for those wishing to make their break into the modeling industry. GlamModelz magazine offers an unbiased perspective into Glamour, Beauty and Art Photography Modeling. GlamModelz Magazine
© Copyright 2012, All Rights Reserved. GlamModelz Magazine, is providing information and a public services on the World Wide Web for educational purposes only. Permission to use, copy and/or distribute documents, text and/or graphics from this World Wide Web server is strictly Prohibited under United States of America, Federal Law, without first obtaining written permission.
---
Images, Graphics and/or Articles on this webserver containing the logo, brand or trademarks of separate inanities, are the sole property to that company or organization and are used with their explicit permission and guidelines.