GlamModelz Magazine interviews Glam Model Rachel Seeker of Littleton, Massachusetts.  Rachel is a veteran model with many publication credits, a number of promotional modeling experiences, a wide ranging and impressive portfolio and even some acting credits on her impressive resume. Rachel is a vibrant force in the Glamour Modeling Industry due to her diversity and wide range of talents. She is an energetic and positive beauty icon and we are proud to have her in our own publication.
RT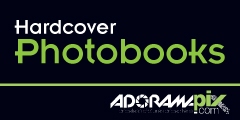 GlamModelz Magazine: How did you get your start in the business Rachel, and what goals have your set for yourself?   Rachel Seeker: I got started kind of late actually. A few years back one of my aunts sent pics of me to an agency and they called me the next day wanting me to shoot some material and that's how it all started. It steadily took off from there and I've been enjoying the ride ever since. Setting goals is incredibly important in all aspects of life. I'm always setting various goals to keep me motivated and on target. One of my resents is to get ripped and in the best shape I've ever been in so that I can aim towards more "fitness" genres of the modeling industry.
GlamModelz Magazine: What are your goals personally and with your modeling career?  Rachel Seeker: My personal goals and modeling goals actually go hand in hand believe it or not. Here are some of my most important goals: To always put 150% into everything I do, to balance my time efficiently, and to continuously find ways to stay motivated to reach for the stars! Those are my general goals, at times I may have specifics that I will write down like; run 10 miles without stopping, or land the cover of a particular magazine.
GlamModelz Magazine: What excited you the most when you first started modeling?  Rachel Seeker: When I first started modeling, I fell in love with the story telling of a photo. I enjoyed theme shoots, ones that made you really think when you looked at the photo. Coming up with creative ideas and then seeing them come to life was always something I got "giddy" about.
GlamModelz Magazine: What has been your greatest success to date?  Rachel Seeker:I would say my biggest success to date would be a reality show pilot I recently flew to LA to film. I can't say anything more than that until it airs; but it was so much fun, I met some awesome people, and it was an interesting learning experience.
GlamModelz Magazine: When working on concepts for upcoming shoots, how much thought or effort do you put into it? Where does your inspiration come from?   Rachel Seeker: Each and every shoot, whether big or small, is important to me and a great deal of thought goes into what I will be wearing, how I will be posing, props that I might want to use, etc. I want to be happy with the images and I want the photographer to be happy as well. My inspiration comes partly from the photographer I will be working with, and idea or concept, a photo I'm awed by, or a top notch model whose work inspires me. For example, if I know I'm going to be working with one of New England's top photographers on a project, I'm inspired to bring my all and do my very best.
GlamModelz Magazine: What gets you motivated every day to stay in shape and look your best at all times?  Rachel Seeker: I know I'm somewhat older at 30 for the modeling industry and that fact alone makes me want to be in tip top shape since many of the other models I've worked with are in their late teens and early twenties. I love challenges and I take it as just that. There are many other factors that help keep me motivated as well; when I really get into great shape, I feel great all day. I have more energy and tend to feel happier overall so that is a great motivator for me. Also, I'm a perfectionist and when I start seeing results like a "slight six pack" it makes me want to push harder and get that "intense six pack."
GlamModelz Magazine: Facial expressions are a big part of a photo session, how and where did you learn this?   Rachel Seeker: Believe it or not, I'm still working on learning facial expressions. It's a big challenge for any model and has certainly been one for me. Usually, your facial expression and eyes is what makes the shot so it better be right. I've learned certain facial expressions from watching other models during shoots, analyzing really great head shots, advice from photogs, and as cheesy and embarrassing as it may sound…practicing in the mirror…till someone walks in and says, "what in the hell are you doing?" and you feel stupid. I promise it helps though
GlamModelz Magazine: I have noticed you spend a great deal of time maintaining your portfolio on Model Mayhem. Do you feel this is an important factor to your success as a model?  Rachel Seeker: I would say that my Model Mayhem has helped some but isn't a big factor in my success. I try to get on there as often as possible because it is what I use for a personal website. I've certainly gotten a decent amount of business from it, but continuously have to sift through junk messages and weirdoes.
GlamModelz Magazine: Do you feel that flexibility and diversity are important to a model's portfolio? Rachel Seeker: Yes, absolutely!  Having variety in your port gives the sense that you can pull off many looks. There is a great deal of competition out there and if you are "narrow" in your modeling abilities, you will miss out on great opportunities.
GlamModelz Magazine: We have noticed you seem to be branching out into other areas in your modeling. Do you have a style or category you really enjoy shooting?  Rachel Seeker: I've always enjoyed doing fashion but here lately I've been diving into fitness modeling and I'm loving it. It has given me something completely different to strive for, like getting ripped. I've always strived to be in good shape for modeling, but when I started getting into fitness I realized that wasn't enough to really be competitive and make the photos look realistic. Since I've gotten into the fitness side, people have been messaging me constantly asking for advice on how to work out and what to eat and I couldn't be more flattered. I really enjoy helping others out in whatever way I can and it feels great to hear that my advice has helped someone lose weight.
GlamModelz Magazine: When reviewing photographers online portfolio's, what grabs your attention? What type of images gets you in the mood to shoot with them?   Rachel Seeker: Images that come to life instantly grab my attention. By that I mean some sort of movement, like the models hair or dress blowing in the wind or a shot caught in mid air. I also notice intricate angles that are shot and take into account how well the post processing was done. One thing that sometimes deters me from shooting with someone is when they post 20 or more of the same pictures with slight variations. I'm of the belief that you should take the best of the set (1-3 images). The rest is just repetitious and can have an amateur look.
GlamModelz Magazine: How do you handle the inappropriate offers and sometimes rude individuals when they contact you for a session together?  Rachel Seeker: I often times just ignore them because I don't have time to waste on people like that, but if it really bothers me I send a message out to other models and photographers to warn them and I let the rude/inappropriate offender know that I am doing so.
GlamModelz Magazine: Tell us the funniest story that has personally happened to you on a runway or photo shoot: Rachel Seeker: Oh my goodness do I have a good one for you guys!!  Ok, so first of all; I have a secret "bag of boobs" that I use to…you know, make them look bigger when needed. I have various sizes and even ones for swimsuits. Well, I was on a photo shoot with my dear friend and wonderful photographer, Rick Trottier, and of course brought my infamous "bag". We were down by the water shooting and noticed a flock of seagulls were hanging around my stuff. Then all of the sudden one of the seagulls started flying away with my bag of boobs!!! I stopped shooting and ran as fast as I could after the bird screaming, "Come back here with my boobies!" Rick was in tears laughing so hard and I was out of breath after the eventful chase.
GlamModelz Magazine: What would you like to see change in the industry from a model's standpoint?  Rachel Seeker: I feel like models and photographers are starting to get a bad rep. Now-a-days anyone with a cell phone camera can call themselves a photographer and anyone who has posed for a picture can call themselves a model. I would like to see more professionals and more class in the industry to bring those titles back to where they used to be.
GlamModelz Magazine: Posing 101, any suggestions to newer models coming into the business?   Rachel Seeker: Yes! If it feels awkward and or uncomfortable…it's a great pose! That may sound ridiculous but it is so true. There is so much to posing that most people and new models don't understand. For instance, any body part closest to the camera is going to look significantly bigger. If I am lying down and my foot is closer to the camera and my head is much further away, my head will look very small and my foot will look huge…like big foot! That is just one example, there are many more posing elements to keep in mind.

GlamModelz Magazine: If you had one thing to tell a model one more thing who is just entering the industry what would that be?  Rachel Seeker: It is important for a new model to know what type of industry she is getting into. The most important advice I can give to anyone starting out is to know your limits! Know how much clothing you are willing and comfortable to take off and let the photographer know this before your first shoot so you don't find yourself in a predicament and or regretting anything later. Also, be prepared and on time at all times or you will get a bad name fast and your modeling will not last long.

To learn more about GlamModel Rachel Seeker, please visit her websites: ModelMayhem.com/rseeker,  https://www.facebook.com/modelrachelseeker The images of Rachel, appearing in this interview were photographed by Photographer: Rick Trottier of RJT Images

Share us with your friends :)
---
You may also enjoy reading :
By Edwin E Kahgury The niche industry of modeling is very lucrative and competitive at the same time. This is why it is very hard to break eve ...
---
Posted by: GlamModelz Magazine in: Glam Modelz on: June 23, 2012
GlamModelz.com Magazine,The most Fabulous site on the Internet, where HOTNESS Hangs!! GlamModelz Magazine is a pictorial exposé geared towards working professionals in today's glamor industry. We are internationally cultured, inspired and dedicated to showcasing the cutting edge works of today's market, while also providing useful information for those wishing to make their break into the modeling industry. GlamModelz magazine offers an unbiased perspective into Glamour, Beauty and Art Photography Modeling. GlamModelz Magazine
© Copyright 2012, All Rights Reserved. GlamModelz Magazine, is providing information and a public services on the World Wide Web for educational purposes only. Permission to use, copy and/or distribute documents, text and/or graphics from this World Wide Web server is strictly Prohibited under United States of America, Federal Law, without first obtaining written permission.
---
Images, Graphics and/or Articles on this webserver containing the logo, brand or trademarks of separate inanities, are the sole property to that company or organization and are used with their explicit permission and guidelines.