GlamModelz Magazine interviews Glam Model Shauna Marie of Providence, Rhode Island.  Shauna Marie has an infectious charm and loveliness that makes her a delight to work with. Despite still being fairly new to modeling, Shauna Marie's All-American beauty and sex appeal have made her a fat rising force within the Glamour Modeling Industry. After a quiet and careful start in Modeling, Shauna Marie has made some impressive gains in 2012 and we are proud to have her in our own publication.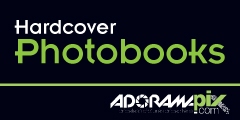 RT
GlamModelz Magazine: What caused you to decide to get into modeling?  Shauna Marie: I do not exactly know what caused me to decide to get into modeling. However, ever since I was a young girl I have always said it was something I wanted to do. I wanted to be someone and make something out of it. When I finally turned eighteen back in March of 2011, I decided I needed to find a photographer and start making a portfolio and that is what I have done. My first photo shoot was with Rick Trottier of RJT Images in Worcester, Ma and the shoot could not have gone better. Since then I knew I wanted to make something out of it.
GlamModelz Magazine: What are your goals personally and with your modeling career?  Shauna Marie: My goals personally are to finish college and get my degree in nursing. I would eventually love to move away possibly Florida where I could continue my modeling career for a while. As for my goals with modeling, I would obviously love to be famous and make a name for myself. That is pretty much everyone's dream I think in this business. However, I have had some great opportunities and publications such as a 12 page spread of Men's Fitness online, 12 page spread of Muscle and Fitness online, featured images in GlamModelz, and I have shot for the Dirty Girl Calendar 2013 that will be released in November. It has been quite an amazing year and none of this would have happened without Rick Trottier. All these opportunities are helping me get the place I want to eventually be in for modeling. My name is getting out there!!
GlamModelz Magazine: Have you had the support of family, friends and significant other in regards to your decisions for your modeling career to date? Shauna Marie: Well…getting into this business you need to understand that not everyone is going to approve of the things you do. I am grateful enough to have the support of most of my family. My mother is so funny she loves when I get edits in, she shows all her work friend. It does make me happy knowing how much she is there for me and she knows that I am doing what I love to do. Most of my friends are indeed supportive; however, I do have a few that do not agree with what I do. Honestly, I am happy with what I am doing and that is all that matters to me. I know people are probably jealous of what I do, but I try to laugh it off. I don't really care what anybody thinks about me cause if it bothers them that much they do not need to look.  
GlamModelz Magazine: You are clearly a very beautiful young woman. Will you share your beauty secrets you use to keep it that way?  Shauna Marie: I do not have many beauty secrets. I do some things to keep myself young. I do put sunscreen everyday with moisturizer on my face every day. I go spray tanning at times to keep my skin a decent color especially for shoots. Also, I do try to go to bed at a decent hour to avoid bags under my eyes, but other than that. I do not do much yet to stay beautiful.   
GlamModelz Magazine: What gets you motivated every day to stay in shape and look your best at all times?   Shauna Marie: Nobody but myself gets me motivated every day. No one is harder on me than me. I just want to feel that I did my best in everything that I do and I do not feel my best unless I am in shape and look the best I can.
GlamModelz Magazine: Facial expressions are sometimes the hardest part of a successful photo session. How and where did you learn this?  Shauna Marie: It takes a ton of practice to get facial expressions correct. It is very hard, however, I first started learning this when I had my first shoot with Rick Trottier. He would talk about his other girls in the studio and what they have done to get perfect expressions. I started everyday looking in the mirror in practicing. I know it sounds funny, but that is what I did. Every day in the mirror I would pretend I was getting my picture taken and make faces! It just takes practice that is all. 
GlamModelz Magazine: Posing is, of course, one of the biggest parts of modeling. What inspires you in the alluring and eye-catching poses you so easily pull off? What advice would you offer new models to the industry when it comes to bettering themselves in posing?  Shauna Marie: There is only one person who has inspired me do the best I can with poses and that is Rick Trottier. When I first shot with him I looked at all his beautiful models and thought they just had the best poses and everything. Rick has been there since day one teaching me every time what to do and what not to do. It has been quite an experience. Now, I am confident enough to take what I have learned and shoot with other photographers and remember things he has told me. My advice to other models would be posing does take practice, just like anything. You will be sore the next day after a shoot, but you just have to keep practicing. Practicing is the only key to success in this business.
GlamModelz Magazine: Implied Nude modeling is a difficult decision for most models to make as a career choice, what lead you to make that decision? Do you have any regrets about your decision?   Shauna Marie: That is a definitely a difficult decision for models, but I decided I would because I feel comfortable with it. I do not really have an answer as to what made me decide to do it, but I saw nothing wrong with it. Implied nude modeling I don't exactly view it as nude. You cannot see anything "bad" and at times you are covered by something. I felt comfortable knowing you could not see anything I did not want you to see. I do not have any regrets about this decision. Like I have said above, I have so much support from my family and they encourage me to do what will help my modeling career and they do not see anything wrong with what I have done for my portfolio.
GlamModelz Magazine: Do you feel other women are intimidated when learning you are a model and how do you handle this?  Shauna Marie: I do not know whether other women are intimidated. I hope that would not be even though some probably are because I do model and people do see my images. At times, when people learn I am a model I do get rude remarks at times but I try to just brush it off. Jealousy is an ugly trait. I try to laugh about it when people make comments. I do not understand why people have a hard time realizing this is just something I love to do. I think some people have a hard time viewing me as a "model" after they have known me for years and I am just Shauna to them.
GlamModelz Magazine: I have noticed you spend a great deal of time maintaining your portfolio on Model Mayhem. Do you feel this is an important factor to your success as a model?   Shauna Marie: Yes. Model Mayhem really gets you out there. People from all over try to give you opportunities to expand your portfolio. I strongly believe that is a one of the factors to my success as a model. At times, there is amazing opportunities. However, as much as Model Mayhem helps, there are also negatives that come along with these sites. You have to know between the professional photographers to just the guys with the cameras. All in all, Model Mayhem is a very good site in helping your portfolio grow, along with other opportunities.
GlamModelz Magazine: Do you have any hobbies or special interests that you feel contribute to your success in modeling and why do you feel they are a contributing to achieve your goals?   Shauna Marie: Yes, I actually work out and do yoga every few days. This I feel contributes a ton to my success. Yoga contributes to my success because it not only relaxes me, but helps me gain strength and posture so when I am modeling it helps me maintain my poses. Also, yoga helps you stay healthy and look healthy. Every photographer wants to capture images of a model that looks healthy rather than unhealthy. Yoga just makes me stay fit! 
Our gorgeous cover model; Shauna, may be reached through her website: http://www.facebook.com/Shauna.Mundorf  http://www.modelmayhem.com/2295477, Shauna's photography was supplied by: Rick Trottier, of RJT Images.

Share us with your friends :)
---
You may also enjoy reading :
Introducing: The GlamModelz Magazine Fashionista! GlamModelz Magazine is pleased to welcome Sandra M. Greenup of "Fashions With Marie", a freelance ...
---
Posted by: GlamModelz Magazine in: Glam Modelz on: August 28, 2012
GlamModelz.com Magazine,The most Fabulous site on the Internet, where HOTNESS Hangs!! GlamModelz Magazine is a pictorial exposé geared towards working professionals in today's glamor industry. We are internationally cultured, inspired and dedicated to showcasing the cutting edge works of today's market, while also providing useful information for those wishing to make their break into the modeling industry. GlamModelz magazine offers an unbiased perspective into Glamour, Beauty and Art Photography Modeling. GlamModelz Magazine
© Copyright 2012, All Rights Reserved. GlamModelz Magazine, is providing information and a public services on the World Wide Web for educational purposes only. Permission to use, copy and/or distribute documents, text and/or graphics from this World Wide Web server is strictly Prohibited under United States of America, Federal Law, without first obtaining written permission.
---
Images, Graphics and/or Articles on this webserver containing the logo, brand or trademarks of separate inanities, are the sole property to that company or organization and are used with their explicit permission and guidelines.
---
---