GlamModelz Magazine interviews Glam Model; Taylor Jordan of Norman, Oklahoma, Taylor is a newer model,  but has hit the glamour scene running just getting back from her first New York City trip and has a glamorous future! We are proud to have her in grace our publication
GlamModelz Magazine: How did you get your start in the business?  Taylor Jordan: I really kind of fell into it on accident. My friends had mentioned something about me modeling a few times but never really acted on it. I started Googleing and doing research on the industry and came across the pictures of a local photographer. He agreed to help me start my portfolio, and we scheduled a TF shoot. It was only months later when people started asking me to help them with their portfolios!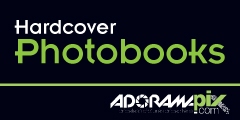 GlamModelz Magazine: What are your goals personally and with your modeling career?  Taylor Jordan: For right now I would really love to keep modeling just for fun. I consider it to be one of my hobbies. If it turns into something I could do for a living that would be great! However, for right now, I am perfectly happy just doing it for fun and making a little extra cash!
GlamModelz Magazine: Posing 101 any suggestions to newer models coming into the business? Taylor Jordan: Be true to yourself, and don't lower your standards! Freelance modeling is a business. Don't let anyone tell you how to run your own business.
GlamModelz Magazine: What are your thoughts and issues with Implied and Nude posing? Taylor Jordan: I have no issues with nude models. It is not for everyone, and I respect any girl that is comfortable enough to pursue such a thing. I personally do not do nude photos because, I believe something's should be left for my specials somebody's eyes.
GlamModelz Magazine: Have you had the support of Family, Friends and loved ones with your modeling? Taylor Jordan: I have had tons of support from my family and friends throughout this entire journey.
GlamModelz Magazine: What are your thoughts on the whole escort issue? Taylor Jordan: I totally understand the escort issue. It is something you have to look at from multiple stand points. Having somebody on set during the shoot can definitely hinder the process. One important part of modeling is being able to let yourself go and try new things. That is really tough to do when your boyfriend or mother is standing on the other side of the camera. The other side of the issue is safety. It can be a little frightening to plan a photo shoot with a complete stranger and one of the first things he/she says is "no escorts." In this day and age, it is easy to jump to conclusions. I would suggest meeting the photographer in a public place and spend some time getting to know each other. I use to always take a snapshot of my location on Google maps and send it to my boyfriend before I went inside the studio. Always take precautions, but don't let it get in the way of an awesome shoot!
GlamModelz Magazine: What gets you motivated everyday to stay in shape and look your best at all times? Taylor Jordan: I don't have a particular motive to stay in shape. It is more of an unconscious decision. Healthy eating and a little exercise everyday eventually becomes a way of life if you do it long enough. There is nothing better than the feeling you get after an awesome workout! The endorphins keep you coming back for more!
GlamModelz Magazine: How do you handle the inappropriate offers and sometimes rude individuals when they contact you for a session together? Taylor Jordan: I usually ignore the inappropriate emails or reply with a polite "no thank you, Have a nice day."
GlamModelz Magazine: Your thoughts on TFP or TFCD sessions in general?  Taylor Jordan: TF shoots are great, as long as both the photographer and the model are getting something out of it. It wouldn't make sense if someone gave me free pictures if I wasn't improving their portfolio in some way. It is a great way to improve skills, and build portfolios.
GlamModelz Magazine: Facial expressions are a big part of a photo session, how and where did you learn this?? Taylor Jordan: It is something that takes a lot of practice. I still have a lot to learn in this area. you really have to know your face and what it does. I can look in the mirror all day long and get the perfect face, but when you're standing in front of a camera, it is whole different story. Confidence is key!
GlamModelz Magazine: How do you handle rejection? From photographers, agencies and your piers? Taylor Jordan: Rejection is a huge part of this industry! I literally took rejection after rejection for two weeks until I booked my first TF shoot. It is something that you really can't let get you down. I'm sure Tyra had just as many rejections as I did when she first started!
Major Campaigns:
Feature model for multiple glamour OKC photography club & OKC Photography club
Feature model for Dallas glamour photography club
Bad Kitty promo shoots
Featured on Trixie's website
Taylor Jordan's Gallery:
 
To learn more about Glam Model Models Taylor Jordan, visit her websites: Model Mayhem | FaceBook,| FB Fan Page. The images of Taylor Jordan appearing in this interview were photographed by Photographer, Bill Richards (Okie Studios) Model Mayhem | Okie Studios | Face Book
Share us with your friends :)
---
You may also enjoy reading :
GlamModelz Magazine interviews Glam Model Taylor of Sewell, New Jersey  Taylor,  is a new model on the scene working hard to become an established mode ...
---
Posted by: GlamModelz in: Glam Modelz on: May 7, 2012
GlamModelz.com Magazine,The most Fabulous site on the Internet, where HOTNESS Hangs!! GlamModelz Magazine is a pictorial exposé geared towards working professionals in today's glamor industry. We are internationally cultured, inspired and dedicated to showcasing the cutting edge works of today's market, while also providing useful information for those wishing to make their break into the modeling industry. GlamModelz magazine offers an unbiased perspective into Glamour, Beauty and Art Photography Modeling. Add us: Facebook iStudio MySpace Twitter Our RSS Feed GlamModelz
© Copyright 2012, All Rights Reserved. GlamModelz Magazine, is providing information and a public services on the World Wide Web for educational purposes only. Permission to use, copy and/or distribute documents, text and/or graphics from this World Wide Web server is strictly Prohibited under United States of America, Federal Law, without first obtaining written permission.
---
Images, Graphics and/or Articles on this webserver containing the logo, brand or trademarks of separate inanities, are the sole property to that company or organization and are used with their explicit permission and guidelines.
Ladies, Start Your Self-Color Analysis Now!!