GlamModelz Magazine is pleased to introduce Whitney from the San Francisco, Bay Area. Whitney is a new up and coming model hoping to take the Goth scene by storm Her grace, beauty and creative style has certainly caught our attention and we would encourage you to keep an eye out for Whitney, for years to come!! 

GlamModelz Magazine: How did you get your start in the business?  Whitney: I got my start in the business when I met Frank Rehm. He is a phenomenal photographer and has become my mentor as I learn about the industry and grow as a model.
GlamModelz Magazine: What are your goals personally and with your modeling career? Whitney:. I remember being "the Goth chick" in high school and I would read Gothic Beauty magazine every time its quarterly publication hit the bookstores. I envied all the featured models, all beautifully donned in artistic Gothic clothing with ornate hairstyles and edgy makeup. I always wanted to grace the cover of Gothic Beauty magazine and have a chance to be captured forever in these amazing clothing pieces. Though it remains a dream to be featured in my favorite magazine, my main goal in life is to pursue my passions, and in doing so, I feel very fulfilled since I began my journey in this industry.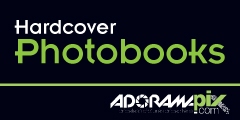 GlamModelz Magazine: Posing 101, any suggestions to newer models coming into the business?  Whitney:.Imagine that your mirror is the camera, and practice the poses that show off your body and highlight your look!
GlamModelz Magazine: When working on concepts for upcoming shoots, how much thought or effort do you put into it? Where does your inspiration come from?  Whitney: I have an ongoing list of shoot ideas that I keep with me at all times, and expand on them as details come to me. I am inspired by everything from daily activities to philosophical concepts to my dream world. I probably draw most of my inspiration from art, culture, history, psychology, and the human form.

GlamModelz Magazine: Have you had the support of family, friends and significant other in regards to your decisions for your modeling career to date?   Whitney: I have had the ceaseless support of my loved ones since I began my journey in modeling, except for a few unfortunate circumstances. Ultimately I decided that if someone does not support, respect, and encourage my dreams, that person probably should not be so important to me in the first place.
GlamModelz Magazine: What would you like to see change in the industry from a model's standpoint? This industry has a lot of stereo types that I want to see be eliminated. It needs to get out of people's minds that beauty only comes in 110 pounds. Beauty is more within than what appears on the camera. If you know you are beautiful it will show through the confidence that radiates in your pictures.  Whitney: I would like to see our differences respected and celebrated. Uniformity is out, individualism is in!
GlamModelz Magazine: What gets you motivated everyday to stay in shape and look your best at all times? Whitney: I care about my body and especially my work, so to consider that I may not be my absolute best and that my work my suffer for it is a disheartening thought. I always want to look in the mirror and think that I look fantastic not only for me, but for the rest of the world. I want to make a good first impression, and every impression after that!
GlamModelz Magazine: How do you handle the inappropriate offers and sometimes rude individuals when they contact you for a session together?  Whitney: I respectfully and politely decline if I feel the relationship has or will suffer because of rudeness or an inappropriate remark. I always try to stay a step ahead and make sure that I remain as neutral as possible.
GlamModelz Magazine: Your thoughts on TFP or TFCD sessions in general?  Whitney: I think TF shoots can benefit both parties if the relationship between photographer and model is right. Each individual can teach the other something new, and both may grow as artists in the process.
GlamModelz Magazine: Do you have any thoughts or suggestions to models about wardrobe?  Such as what to have and where to find deals? Whitney:.My suggestion to models is to have a diverse wardrobe to be able to create a variety of looks. I am a veteran thrifter myself, and though I realize some may not be open to the idea of thrift shopping, I highly recommend it. One can find amazing pieces for amazing prices at second hand shops, not to mention the rush of adventure and competition to score the best deals!
GlamModelz Magazine: What excited you the most when you first started modeling?    Whitney: What excited me the most when I started modeling was the unbelievable response of the photographers in my area. When I realized I would be able to shoot with some fantastic photographers in just a short amount of time since I published my portfolio, my whole mindset changed. I decided I would try this seriously and see where it took me, and so far, I've met some great people and had an absolute blast!
GlamModelz Magazine: Facial expressions are a big part of a photo session, how and where did you learn this? Whitney: Acting has always been an interest of mine. I like to look in the mirror and practice conveying different emotions, perfecting my ability to express them in a believable way.
GlamModelz Magazine: Do you feel that flexibility and diversity are important to a model's portfolio?  Whitney: I absolutely feel that a model should display her flexibility and talent for creating a diverse range of images in her portfolio. This shows others her ability to work with different ideas, something that is very valuable in this industry. This also helps the model to practice in various environments with different elements, so he or she can improve and perfect the craft.
GlamModelz Magazine: How do you handle rejection from photographers, agencies and your piers?  Whitney: I always try to remember that we all have different opinions, and though something may not be right for one person or project, it could be just right for another. I remind myself that there is always room for improvement, and critique helps me to recognize what I'm doing wrong so that I can learn to do it right!
GlamModelz Magazine: How do you handle imperfections? How important do you feel professional make up is to a model?  Whitney: I remind myself that everyone has flaws, and there is no escaping that fact.  Imperfections don't have to be a bad thing. They are that which makes each person unique, and I think we should celebrate our differences and be proud of ourselves no matter what we consider to be less than perfect.
GlamModelz Magazine: If you had one thing to tell a model just entering the industry what would that be? Whitney: Be as professional as possible!
GlamModelz Magazine: We have noticed you seam to be branching out into other areas in your modeling. Do you have a style or category you really enjoy shooting?  Whitney: I think the category most near and dear to my heart would be the artistic style. Art has been an interest and passion of mine for a long time, and it makes me feel so beautiful and confident to create an image that so personally touches me.
GlamModelz Magazine: Your complexion always looks so flawless. Will you share your beauty secrets you use to keep it that way?  Whitney: Exfoliate, moisturize, and use the highest SPF sunblock you can as often as possible!
GlamModelz Magazine:  The Modeling reality TV shows have created quite an interest in modeling these days. Can you offer any advice for those interested in getting their big brake? Any Tips for models wishing to do it sooner rather then later? Whitney: Just give it a shot! You'll never know until you try. Create a portfolio you love, and network with other local artists. Keep a steady pace, always try to learn as much as you can, and give yourself the time to absorb your findings so that the next time you shoot, you're refreshed and ready to go with new ideas and an eager mind.
GlamModelz Magazine: I have noticed you spend a great deal of time maintaining your portfolio on ModelMayhem. Do you feel this is an important factor to your success as a model? Whitney: Yes. Your portfolio represents your best work, so maintaining a collection of fantastic images not only represents you well, but also your photographers. You demonstrate your ability to identify what makes a great photo and advertise these pieces to boost your own career as well as the other artists who have participated in creating the images you love.
GlamModelz Magazine: Your on-line portfolio is quite stunning and exhibits innovative styling; every single photograph is a work of art.  Do you plan the shots that you are adding to your portfolio or just shoot what ever you're feeling at the time?  Whitney: Sometimes I look through my inventory of shoot ideas and plan the shots to bring the imagined to life. Other times, I let the ideas come to me on the fly as I'm in front of the camera. I think a model should be willing to be open to different ways of working to push the boundaries of his or her abilities.
GlamModelz Magazine: Nude modeling is a difficult decision for most models to make as a career choice, what lead you to make that?  It appears to us that decision? Do you have any regrets about your decision? Whitney: Nude modeling is a very personal choice. I would encourage a model to evaluate her thoughts and emotions about it thoroughly before attempting any nude work. I ultimately decided that if I was going to shoot nudes, it would be with a trusted photographer who would make sure the images were beautiful, tasteful, and that we were both well represented. I do not regret my decision because I know I will only work on projects whose final images would bring me pride and satisfaction.
GlamModelz Magazine: When reviewing photographer's online portfolios, what grabs your attention? What type of images gets you in the mood to shoot with them?  Whitney: I am most inspired by artistic images. My goal in modeling is to create works of art, and I seek out photographers whose visions make me think and feel, as well as inspire my own ideas.
GlamModelz Magazine: most eye candy magazines are fixated on some part of the female anatomy. Tell us what do you think your best assets are?  Whitney: I think my best assets above all else would be my eyes. They are unique, which is a huge selling point in this industry. As far as my best body parts are concerned, I would venture to say my wide hips and long legs. These assets are complimented most often by my peers and fellow artists.
Our gorgeous cover model; Whitney, may be reached through her websites:  Whitney's photography was supplied by: Frank Rehm Photography.

Share us with your friends :)
---
You may also enjoy reading :
GlamModelz Magazine would like to thank all of our readers who voted in the first annual GlamPhotographers Halloween Contest!! And the winners a ...
---
Posted by: GlamModelz Magazine in: Glam Modelz on: July 26, 2012
GlamModelz.com Magazine,The most Fabulous site on the Internet, where HOTNESS Hangs!! GlamModelz Magazine is a pictorial exposé geared towards working professionals in today's glamor industry. We are internationally cultured, inspired and dedicated to showcasing the cutting edge works of today's market, while also providing useful information for those wishing to make their break into the modeling industry. GlamModelz magazine offers an unbiased perspective into Glamour, Beauty and Art Photography Modeling. GlamModelz Magazine
© Copyright 2012, All Rights Reserved. GlamModelz Magazine, is providing information and a public services on the World Wide Web for educational purposes only. Permission to use, copy and/or distribute documents, text and/or graphics from this World Wide Web server is strictly Prohibited under United States of America, Federal Law, without first obtaining written permission.
---
Images, Graphics and/or Articles on this webserver containing the logo, brand or trademarks of separate inanities, are the sole property to that company or organization and are used with their explicit permission and guidelines.
GlamModelz Magazine, Volume 7, Issue 1, October 2013