GlamModelz Magazine is pleased to presents an interview with Dan Gregory, of Deptford, New Jersey. He is a well known glamour photographers in the modeling industry today. Dan Gregory has a unique defines style all his own and GlamModelz Magazine is fortunate to be able to present this exclusive interview.

GlamModelz Magazine: Let's get started Dan!  Tell me about your background…how did you get started in Photography?  Dan: It all started back in high school, I was big into skateboarding, and I always loved the skateboard magazines with the skater grinding  a handrail frozen in motion… I always wondered how the photographer was able to achieve those stunning shots. So I took courses at New York Institute of Photography and started shooting nature and moved onto working with models.
GlamModelz Magazine: Why Glamour /Beauty?  What other genre's and styles interest you? Dan: Glamour is a very popular genre, I recently been getting into more fashion/beauty.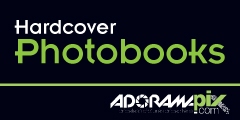 GlamModelz Magazine: What or who inspires you as a photographer?  Dan: – Images in different magazines, other established photographers, it motivates me every day to go out and get the best shots I can.
GlamModelz Magazine: What was your most humorist experience shooting in the field?  Dan: Shooting a model in an indoor skate and bmx park. We were in the half pipe shooting and all these people came up to the model asking for pictures and autographs, people coming up to me and chatting, we had a decent sized crowd checking out the shoot, it was just an awesome experience.
 GlamModelz Magazine: What challenges do you face in this industry?  What would you change about it, if you could?  Dan: It's a very competitive industry which forces you to become more artistic at a fast pace. If I could change anything it would be the "egos" some people have in the industry there's just no need for it.
GlamModelz Magazine: What equipment is essential for you as a glamour photographer, to capture your "best shot"?  Dan: I would have to say a sharp lens, better glass makes sharper images, it makes it that much easier having super sharp images in post.
GlamModelz Magazine: Paid vs. TF* shoots – What are your views and preferences? Dan: Well TF is good for portfolio building, for paid of course we all like to make money in the industry, if there's a model whose look I would like to have in my portfolio I don't mind paying, so both apply to different situations.
GlamModelz Magazine: What are your goals for your photography?  Other goals?   Dan: To shoot other genres, travel the world,
GlamModelz Magazine: What qualities should Models/MUA's/Stylists, etc have to work with you?   Dan: -More than anything, passion… that drive and creativity in what they do.
GlamModelz Magazine: What advice do you have for new/amateur photographers who want to shoot glamour?   Dan: First starting off your gonna have advice coming to you in all different directions, it's best to follow your heart, with glamour search magazines and such for the newest styles and poses to get an basic idea of how things work.
GlamModelz Magazine: What advice do you have for new models who want to shoot glamour? Dan: Be driven, modeling is not an easy job, be animated! Different poses, expressions and so forth.
GlamModelz Magazine: In addition to photography, do you have other skills/interests/talents in which you excel?   Dan: I'm an avid runner, won medals back in high school and stuck with it, great way to keep in shape!
GlamModelz Magazine: What other interesting facts would you like GlamModelz readers to know about you?   Dan: I'm left handed, I'm a runner, I usually run 3 miles a day, I'm a huge hockey fan, I play ice hockey and love it.
GlamModelz Magazine: Where can we see more of your work?  How can models who wish to shoot with you contact you?  Dan: www.modelmayhem.com/dannygregoryphotography  www.dangregoryphotography.com  dangregoryphotography@gmail.com
Share us with your friends :)
---
You may also enjoy reading :
The Barbizon Modeling school is one of the largest modeling franchises in the country. With locations in nearly every major city, barbizon has gr ...
---
Posted by: GlamModelz Magazine in: Photographers Portraits on: July 5, 2012
GlamModelz.com Magazine,The most Fabulous site on the Internet, where HOTNESS Hangs!! GlamModelz Magazine is a pictorial exposé geared towards working professionals in today's glamor industry. We are internationally cultured, inspired and dedicated to showcasing the cutting edge works of today's market, while also providing useful information for those wishing to make their break into the modeling industry. GlamModelz magazine offers an unbiased perspective into Glamour, Beauty and Art Photography Modeling. GlamModelz Magazine
© Copyright 2012, All Rights Reserved. GlamModelz Magazine, is providing information and a public services on the World Wide Web for educational purposes only. Permission to use, copy and/or distribute documents, text and/or graphics from this World Wide Web server is strictly Prohibited under United States of America, Federal Law, without first obtaining written permission.
---
Images, Graphics and/or Articles on this webserver containing the logo, brand or trademarks of separate inanities, are the sole property to that company or organization and are used with their explicit permission and guidelines.