A mutual model friend of ours (GlamModel: Bailey Elizabeth) introduced us many years ago. Having the opportunity to interview a close personal friend was not only a pleasure, but also an honor. I quickly became amazed with Frank's unique vision and creativity. Frank takes great pride in producing glamorous, quality images and he does it every time.

GlamModelz Magazine: Let's get started! Tell me about your background…how did you get started in Photography? Frank: My "real job" has always been in Information Technology. I have always had an interest in photography but it wasn't until 2003 that I actually developed an interest in fashion and glamour.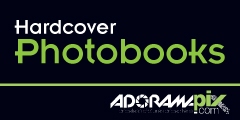 GlamModelz Magazine: Why Glamour /Beauty? What other genre's and styles interest you? Frank: I really love shooting children and candid wedding shots, I currently shoot for LifeTouch Photography and find shooting children with disabilities the most rewarding work I have ever done.
GlamModelz Magazine: What or who inspires you as a photographer? Frank: Greg Kadel's work is probably the work that most inspires me. He has an eye for that perfect look that is just amazing.
GlamModelz Magazine: Paid vs. TF* shoots – What are your views and preferences? Frank: I firmly believe that it would be a better world if ALL photographers Stopped shooting for TF*….. I don't know a photographer that doesn't complain about money, if we all took an oath to quit giving away our work …. That complaint would soon go away.
GlamModelz Magazine: What equipment is essential for you as a glamour photographer, to capture your "best shot"? Frank: A good eye… Cameras, lens, lights, meters are all good to have but without an eye for the subject it really doesn't matter what equipment you are using.
GlamModelz Magazine: What are your goals for your photography? Other goals? Frank: My major focus is training inexperienced people who have a dream into turnkey posers with the ability to do a three hour shoot with no direction. When I do have a model that goes through my training and he/she becomes successful as a model then I have reach my goal.
GlamModelz Magazine: What qualities should Models/MUA's/Stylists, etc have to work with you? Frank: A drive for perfection… a never ending desire to obtain a look that will make a perfect picture.
GlamModelz Magazine: What advice do you have for new/amateur photographers who want to shoot glamour? Frank: Take down all the walls that are in front of them and just go for it… They must have an eye on the goal at all times and consistently raise thee bar with who you work with …
GlamModelz Magazine: Tell us about your biggest accomplishment to date or what makes you most proud. Frank: Being with my high school sweetheart for 42 years… Now that's an accomplishment
GlamModelz Magazine: In addition to photography, do you have other skills/interests/talents in which you excel? Frank: I have 36 years of experience in information technology … if you have a computer, networking, voice related question… just give me a holler.
GlamModelz Magazine: Where can we see more of your work? How can models who wish to shoot with you contact you?http://frankrehm.solomodels.com/ http://www.modelmayhem.com/frankrehmphotography http://www.ujenanetwork.com/masters/13483.html http://www.facebook.com/FrankRehmPhotography

Cover Model: Kelsey Murnin, Kelsey's Makeup provided by: Morgan Gargalikis,
Share us with your friends :)
---
You may also enjoy reading :
Preteen models belong to the age group of early adolescents and those before.Modeling is a highly promising realm for those in the preteen group. The ...
---
Posted by: Dave in: Photographers Portraits on: March 17, 2011
I'm a Northern California Professional Photographer, based just outside San Francisco California. I specialize in commercial product advertizing and architectural. I have been working with Bay Area modeling agencies for more then 10 years, shooting portfolio development for models and high-end makeup artists. I am highly creative and always unique. I shoot cutting edge projects in the studio and on location. Dave
© Copyright 2012, All Rights Reserved. GlamModelz Magazine, is providing information and a public services on the World Wide Web for educational purposes only. Permission to use, copy and/or distribute documents, text and/or graphics from this World Wide Web server is strictly Prohibited under United States of America, Federal Law, without first obtaining written permission.
---
Images, Graphics and/or Articles on this webserver containing the logo, brand or trademarks of separate inanities, are the sole property to that company or organization and are used with their explicit permission and guidelines.