Welcome to GlamModelz: Mike Lawson
GlamModelz Magazine is so pleased to announce Mike Lawson has joined our team as our newest contributing photographer. Mike is an up and coming artist from Richmond, Virginia. with a refreshing style and unique eye for beauty in all areas of Photography. It's such a pleasure to have this opportunity to find out what really makes Mike such an inspiring artist, so let's get started!
GlamModelz Magazine: Let's get started! Tell me about your background…how did you get started in Photography?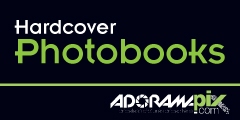 Mike: I actually picked up a camera for the first time a little over a year ago. I was pretty much focused on people with the intention of portraits with a subtle twist of individuality that seems so lacking in the usual places. I knew I wanted to shoot with people but didn't know anybody or how to get started so I joined Model Mayhem and went to some local meet and greet events. With my wife's encouragement I have continued to sharpen my skills, try new things, and learn more about the makeup and wardrobe styling. My wife gives me a hard time as the only guy she knows with a closet full of dresses and tutus. Not that there's anything wrong with that!
GlamModelz Magazine: Why Glamour and Beauty? Mike: It has happened quite by accident although not unexpectedly. I started out doing portraits but with each successive shoot the style became more and more glamour and fashion oriented. I liked what I saw and I let the style develop itself. Now it is what I do almost exclusively.
GlamModelz Magazine: What inspires you as a photographer? Mike: I find inspiration at every turn. I look through fashion magazines and wander the cobblestone streets or industrial areas of town. Displays in the mall and people watching in the park yield ideas I have incorporated into my photographs. But most of all, I am inspired by interesting faces. It seems that every face I see tells a story and when it comes to glamour/beauty, the face always inspires the shoot.
GlamModelz Magazine: What challenges do you face in this industry? Mike: You mean other than time? My biggest challenge is pleasing myself…I am my own worst critic. Next would be stepping out of the box and trying new concepts to keep things fresh. I feel fortunate that photography is a serious passion but not my solitary means of income. I comment frequently that if I had to please art directors and meet deadlines or make a big profit, that I would not enjoy it as much and the incentive for creativity would be diminished in favor of a cookie cutter approach.
GlamModelz Magazine: What equipment is essential for you as a glamour photographer, to capture your "best shot"? Mike: I'm considered a heretic…I use Sony/Minolta. My most essential pieces of equipment are my fast Zeiss lenses. I use the 85mm lens so much that I have one camera devoted to it. I shoot primarily on location and the ability to use all the available light at a lower ISO is good so I can travel light. I'd like to think that I also equip myself well with a vision of the shoot.
GlamModelz Magazine: Paid vs. TF* shoots – What are your views and preferences? Mike: I'm as selective for paid, as I am TF. I might be a rebel but I like TF. It takes the pressure off and allows for more relaxed interaction among team members. Paid work is, well, work. TF is fun with the right people.
GlamModelz Magazine: How would you best describe your personal style? Mike: Technically unsound. Drawn to natural light. Random precision. I am very laid back and patient in a shoot and like to let the model flow through her poses. On occasion I have specific poses in mind but as a general rule I let the model stay in her groove, only stopping her to get more shots of a special look or pose that she has hit. I spend as much time getting to know the model as I do photographing her…it may lead to a great candid shot. With me, everyone in the team is encouraged to contribute; I want the end product to benefit everyone involved. Generally though, I will take the lead to ensure 'the look' that is desired.
GlamModelz Magazine: What are your goals for your photography? Mike: Easy…to take photographs that people like to look at.
GlamModelz Magazine: What qualities should Models/MUA's/Stylists, etc. have to work with you? Mike: A sense of humor. Proficiency in baking is a real plus (no nuts in the chocolate chip cookies, please).
GlamModelz Magazine: Tell us about your biggest accomplishment to date or what makes you most proud. Mike: Somehow getting my beautiful wife, Beth to put up with me for 23 years! Well, either that or beating my 12-year-old son in Madden 11…now that was big!
GlamModelz Magazine: What advice do you have for new/amateur photographers who want to shoot glamour? Mike: Create a vision. Scout locations. Keep a log of times as well as seasons that the lighting is best. Look for the light…everywhere you look there is a sweet spot of light. Read up on posing and lighting methods. And most importantly, recognize and learn from mistakes.

GlamModelz Magazine: Any advice for models? Mike: Punctuality and reliability may make you more money than you think. A favorable reputation of being there on time ready to shoot is one of the best things you can do for consistent work. Learn more than one facial expression and practice posing in front of a mirror…a lot and don't wear colored contact lenses unless requested. Learn to do your own hair and makeup well. There won't always be a MUA available and as a model, you can become a triple threat if you can do hair and makeup for yourself.
GlamModelz Magazine: In addition to photography, do you have other interests? Mike: Other than family, I enjoy mountain biking and writing. I'm also a gadget freak.
GlamModelz Magazine: Where can we see more of your work? How can models who wish to shoot with you contact you? Mike: More of my work can be found in my Model Mayhem profile: www.modelmayhem.com/1136596. The best way to contact me is by email at mike@lostforwordsphotography.com or by private message on Model Mayhem.
Share us with your friends :)
---
You may also enjoy reading :
Model: Jett-Ray, Photo By:Visions East Photography Model: Tiffany, Photo By:Rick of RJT Images Model: Rachel Dashae, Photo By:B ...
---
Posted by: GlamModelz in: Photographers Portraits on: September 17, 2010
GlamModelz.com Magazine,The most Fabulous site on the Internet, where HOTNESS Hangs!! GlamModelz Magazine is a pictorial exposé geared towards working professionals in today's glamor industry. We are internationally cultured, inspired and dedicated to showcasing the cutting edge works of today's market, while also providing useful information for those wishing to make their break into the modeling industry. GlamModelz magazine offers an unbiased perspective into Glamour, Beauty and Art Photography Modeling. Add us: Facebook iStudio MySpace Twitter Our RSS Feed GlamModelz
© Copyright 2012, All Rights Reserved. GlamModelz Magazine, is providing information and a public services on the World Wide Web for educational purposes only. Permission to use, copy and/or distribute documents, text and/or graphics from this World Wide Web server is strictly Prohibited under United States of America, Federal Law, without first obtaining written permission.
---
Images, Graphics and/or Articles on this webserver containing the logo, brand or trademarks of separate inanities, are the sole property to that company or organization and are used with their explicit permission and guidelines.
GlamModelz Magazine, Volume 7, Issue 1, October 2013